Featured Insights
---
Immersive product experiences – a top 10 trend for 2016 and the next decade . The most effective growth strategies focus on replicating real consumer experiences. The transition of a consumer from being an audience to being in the play itself is coming.  Read more.
---

66% of Canadians say climate change is a threat: An Arcus survey of 2,100 Canadians earlier this year found that consumers are more likely to agree that climate change is happening currently than ever before. Climate change is fourth in the list of concerns – still behind healthcare, education and the economy in the hierarchy of concerns. However, it has been gaining ground over the past decade and has surpassed foreign aid, peace keeping and many other global concerns. Read more.
---

Importance of Candor in the Workplace: The challenge with leadership training and management schools is they don't teach the importance of candor. The mind set today is to fit in, for consensus building- to fit with the team and not to push for change and healthy debate. As a result, we have a workforce that is ill-equipped to deal with debate, conflict and ideation. Read more.
---
Arcus Innovation Mentor. The Arcus Innovation Roadmap is the worlds leading Innovation Management Blueprint. It is designed to empower individuals and teams to design, develop and deploy innovations in people, process, product, service and hundreds of other areas. The Roadmap has over 30 in-depth modules clustered under four major innovation steps to allow for flexible learning to meet unique requirements. Read more.

"The innovation roadmap provides a high level framework combined with detailed step by step explanations, which is grounded in the executional realities of new product developments. In my view, it is value-adding to both seasoned practitioners looking for a frame of reference for innovation projects, as well as to individuals looking to build or improve their innovation management competencies." – Ricardo Moreno, Global Marketing Manager, Sustainable Operations at DuPont Sustainable Solutions 
---
Innovation in Financial Services. A message for CEOs on performance benchmarks, transformation of organizations and performance systems. An interview with Mr. Alan Depencier, Head, Marketing Services and Transformation at RBC. Read more.
---

Siemens on R&D and Growth Strategy: Mr. Dirk Miller, VP, Siemens. says investments in research and development can be an effective growth strategy for companies today. Read more.
---

Board governance performance: An interview with Mr. Donald McInnes – Chair of Prostate Cancer and Executive Vice Chairman of Alterra Power Corp., a British Columbia-based renewable power development company on improving board governance performance. Read more.
---

The overriding lesson from the financial crisis: A viewpoint from Mr. Jim Leech, Ex. President and CEO of Ontario Teachers' Pension Plan, with $129.5B in net assets. There are several relevant ideas for business in this interview. Read more.
---

Finding the Right Balance between Risk Management and Innovation. An Interview with Ms. Susan Wolburgh Jenah, Corporate Director and Senior Advisor, Aird & Berlis LLP on improving Board Performance in Canada. Ms.Wolburgh Jenah is a distinguished leader and expert in the Canadian securities industry. She was President and CEO of the Investment Industry Regulatory Organization of Canada (IIROC). Read more.
---

The Key to Unlocking your Team's Potential: Build Trust. Arcus surveyed 218 CEOs recently to understand the key drivers of trust in organizations and its impact on employee loyalty, motivation, performance and culture. Read more.
---

Arcus Study of High Net-Worth Philanthropy Report. It has identified some interesting trends on attitudes and giving behaviors of high net-worth donors, including reasons they give or stop giving. Read more.
---
"Arcus manages to consistently deliver tangible results on market research and strategy projects. They combine deep business expertise, powerful research capabilities, and innovative thinking to deliver substantial value."
– Vice President, Nikon

---
HRM and Organizational Development
Transformational change and innovation
---
Research and Strategy Based Transformations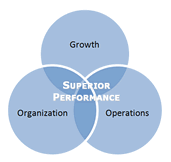 We understand that clients want small, nimble consulting teams of seasoned people who have years of knowledge and experience at their management consulting firm. And they want practical, highly targeted research, strategy and change related information and insights to address their needs.
Please visit the links below to find out more about a specific problem or opportunity you would like to address.
---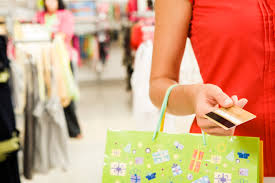 The most connected holiday shopping season – ever. Key Trends and projections for the 2015 holiday shopping season in Canada. Shopping decisions are made faster and in more places than ever before. Three new trends to watch: micro-moments, omni-channel integration and mobile search.  Read more.
---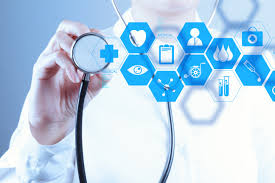 The Arcus Canadian Healthcare Trends Survey Results 2015 – 2016: We asked 265 health region executives, hospital CEOs and CIOs, clinicians, patients and health associations  across Canada about their top five initiatives for their organizations and for healthcare in Canada.  Read more.
---

Harnessing the potential of women in the workplace: Arcus surveyed over 500 senior executives – 365 women and 283 men for views on progress being made towards a balanced work place and the associated impact on productivity and innovation. The survey yielded some intriguing insights. Read more.
---
---
Recent contributions:
A survey of 2,350 consumers and 1,320 business leaders for feedback on
sustainability trends

Architecting a multi-year change strategy for a Fortune 500 company

Mentoring a CEO on organizational change

Excellence transformation of a leading B2B services company

Creating a new sales deployment model for a healthcare company

Developing a position evaluation and compensation model for a professional medical association   

Improving services to customer segments by deepening their understanding of customer attitude
---
As a leading Management consulting firm in Toronto, we deliver measurable results.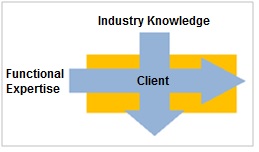 Insights from Innovative leaders:  Executives share a view point on challenges and opportunities faced by their peers. Contact Arcus to participate in this series of leadership interviews. Learn more about our research and strategy consulting services.
---
Featured research and insights
Our experience sets us apart. Our consultants have an average of 22 years experience, twice the industry average. Below is a small sample of our insights and client successes. Click on the links on the left to learn more about how we can help you leverage best practices in your sector in areas such as change management, market research, strategy planning, HR and growth.
Growth  and Strategy
---

Scenario Planning – an underutilized Strategy Tool. Why scenario planning is arguably the most important step in your strategy planning process. Read more.
---

Top Retail Trends. Showrooming will grow, real time NFC will be a game changer and contextual shopping will accelerate. Read more.
---

Balancing CSR and Risk Management: Ms. Charlotte Grezo, Group Director, Corporate Social Responsibility Strategy, Centrica plc. on finding the balance. Read more.
---

"Think Food" Strategy: Ms. Kathryn Fitzwilliam, Corporate Vice President, Marketing Resources says first, people need support a shared vision. Read more.
---

Engaging Sports Fans: Mr. Tom Anselmi, EVP & COO, Maple Leaf Sports & Ent. Ltd. says fans expectations for value have risen. Read more.
---
Governance and Leadership
---

Management Leadership series: No one can avoid the challenges of an info-based global economy, the need for organic growth or the innovation imperative. Today's leading CEOs are going down a road everyone in business will have to travel. Read on to find out more about Ambidextrous Leadership. Read more.
---

The Board's role in Growth and Strategy Oversight. It is unclear to a majority of Directors how Board oversight of strategy translates into tangible actions. Read more.
---

"Be Remarkable"- A vision for leadership: Mr. Geoff Craig, VP and GM, Unilever says leadership is about creating a framework for action around a vision to allow teams to pioneer new ways of working. Read more.
---

Growth in a challenging market: Mr. Anthony Lacavera, CEO of Globalive Communications Corp. talks about a strategy for sustainable growth. Read more.
---

CEO view on strategic planning: A survey of over 1500 C-level executives indicates strategic planning can be a frustrating exercise. The top concern is lack of visibility into the impact of plans. Read more.
---

Facts every CEO must know about Social Media. What is the ROI? Is it worth investing in? What are the tangible benefits? Is there a persuasive business case? Read more.
---
Human Resources

The Workplace Generation Gap. The "Silver Tsunami" is here. How to Adapt your People Strategy to Engage Boomers and Millennials. Read more.
---

The challenge with "Work@Home" telecommuting. Is it good for organizations, employees or both? On balance, does it improve employee productivity? Read More.
---

What does it take to innovate? Innovative organizations harness VUCA (Volatility, Uncertainty, Complexity and Ambiguity) to succeed. Read More.
---

Culture Change and Appreciative Inquiry Strategies. Companies are experiencing a mismatch between the way they need to operate and the culture that exists within. Read More.
---

Do flex hours increase productivity? An Arcus Human Capital survey indicates that 75 percent of employees in Canada want a better work-life balance.  Read more.
---

Appreciative Inquiry: the act of exploration and discovery. Appreciative Inquiry and Change Management are about the search for the best in people, their organizations, and the relevant business environment around them. Read more.
---
Transformational Change
---

Embedding Sustainability in an Organization: Ms. Jody Kuzenko, GM, Sustainability at Vale Base Metals says, embedding sustainability is a success driver. Read more.
---

Green strategy and Revenue Growth: Detlev Zwick, PhD, Professor of Marketing, Schulich School of Business, York University on green growth. Read more.
---

Ideas for Business Strategy: The Globe and Mail on Ideation and Innovation: An interview with Mr. Roger Dunbar, VP Digital Media & Business Development says innovation is not ideation. Read more.
---
Transformational Change:  

Insightful thinking. Real world solutions.
---

CEO view on strategic planning: A survey of over 1500 C-level executives indicates strategic planning can be a frustrating exercise. The top concern is lack of visibility into the impact of plans. Read more.
---
A road map for transformational change. Top ten drivers of transformational change, such as, forecasting realistically. Read more.
---

Arcus Advisory Boards and Round tables: Advisory Boards and Roundtables allow Executives to share perspectives in confidence without costly interventions. Read more.
---

Solve your toughest problems: Working with experts, Arcus has identified questions and selected insights that will get you the answers to your business problems.
---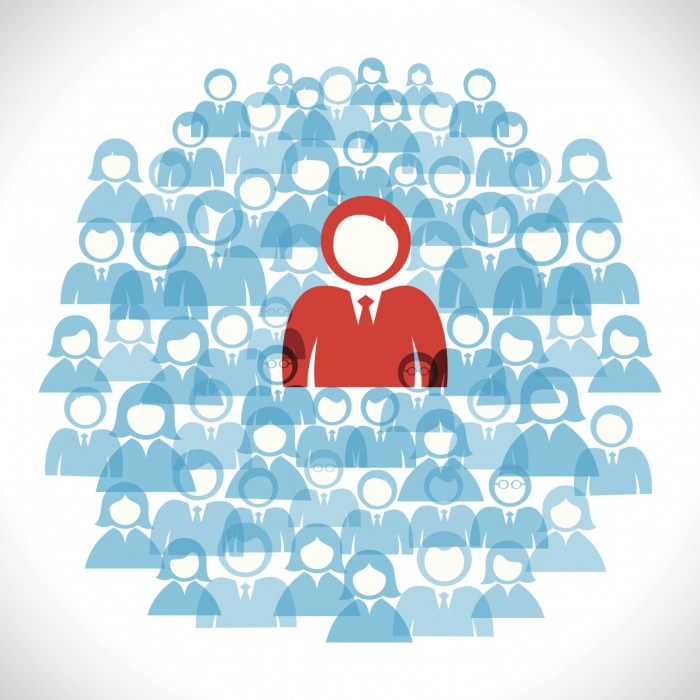 A road map for transformational change. Top ten drivers of transformational change, such as, forecasting realistically.
---

C-Level view on strategic planning. Arcus talked to 1200 top executives about the challenges with strategic planning- it can be a frustrating exercise.
---

Strategy Planning and Outcomes. What can business leaders learn from the sharp drop in the price of oil? Experts can be wrong. Expect the unexpected.
---

Managing the Rate of Change. Eight principles of managing change can have a substantial impact on the probability of success.
---

Innovation and Insight on How to Build a Great Business. Highly profitable, successful companies have often been studied in an attempt to learn how they did it. What alchemy enabled them to weave straw into gold? What magic was employed in achieving sustained market leadership, business excellence, and superior results?
---
Developing Winning Strategies. The need to develop winning strategies has never been greater. Strategic planning provides your business with a competitive edge — focusing your resources, improving your results and opening up new opportunities for financing.
---
Leverage the top trends in Change Management. In tough times, there's hardly an organization that won't actively be engaged in change management.  Based on a survey of 1,800 senior executives, Arcus has identified 10 areas for managers to consider when managing change in tough times with tips such as forecasting realistically and setting trigger points.
---
Typical Engagements:
We surround clients with a wide range services to meet their evolving requirements. Clients like to work with Arcus because we take a fact based approach to their problems. Our Growth, Change Management and Operations  solutions are based on approaches that have worked in the past for the most successful companies worldwide. Find out more. Review the diverse range of client successes by industry and case studies on projects undertaken for clients- with superior results. You may view the case studies by Industry or Functional Area.