Leadership Viewpoint and Ideas for Business from innovative leaders to help organizations grow, innovate and optimize their performance in many areas including HR, Marketing, Sales and Operations.
---
View from the Top
Interviews with leaders on how to manage your biggest challenges. Learn from their experience and tap into their wisdom. Read more>
---
The Great Fake Economy "Reopening" and its Impact on our Collective Futures.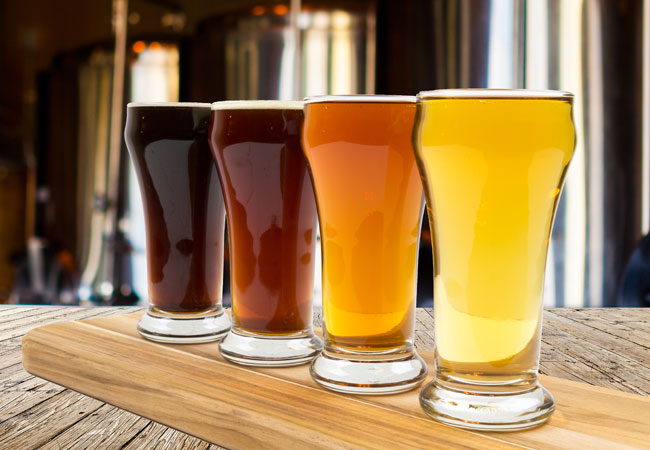 An interview with Mr. Josh Hayter, President, Spearhead Brewing Company in Kingston, Ontario. The culture of beer is changing in Canada as per capita consumption drops. Beer Canada statistics show beer sales fell 4% in 2019, the most significant drop since Prohibition. The shift towards flavour over volume is an advantage for craft brewers as they have the capacity to provide a broader diversity of taste to satisfy consumers. Read more.
---
How this pandemic will end.
This is part of Arcus's research series to guide business leaders with strategic business scenarios to explore post-Covid. One thing is clear. Hope is not a strategy. Leaders need to look at good-better-best scenarios using available insights and facts to determine strategies. Read more.
---
Arcus unveils its breakthrough technology list for 2020 
A review of 10 inspiring scientific and technological trends that have the potential to change the way we live our lives in dramatic ways. Here is why these technology breakthroughs were selected, why they are exciting – and the importance of ethical frameworks for these breakthroughs in the near future. Read more.
---
Trends and Projections for 2021
Innovative leaders share a view point on challenges and opportunities faced by their peers. Read more about telecom, health, hospitality, finance, retail and luxury trend projections. Contact Arcus to participate in this series of leadership interviews. Learn more about our research and strategy consulting services.
---
Telecom trends in Canada in 2021.
The future of mobile communications, pathways to economic and societal benefits of new 5G technologies will be important topics over the next decade. Price is a key driver of accelerated adoption of new technologies. Read more.
---
The New Science of Human Capital. 
The need for quality of talent where it makes the most difference in an organization is critical. This is a two-step process. First you need to determine where talent has the biggest impact and where talent has the biggest impact and second you need to figure out how to improve the quantity or the quality of that talent so first things first how do we determine where changes and talent practices in the organization would potentially have the biggest effect. Read more.
---
Employee benefits – Best Creative Ideas.
Looking for new ways to appreciate, reward, and attract employees with creative benefits? Here are over a hundred ideas.

Amazon's business philosophy.
Jeff Bezos is one of the most successful business men in the world. Below are three core philosophies that Amazon uses to build their business: Your margin is my opportunity. Amazon has always been willing to undercut competitor's prices in order to gain the most customers. That's how the company first upended the books business. Amazon Web Services, its wildly profitable storage and computing arm, likewise keeps prices low and flexible in order to grow fast.  Read more.
---

Doug Conant- Former President and CEO, Campbell Soup Company. 
Arcus Innovation Leaders Series: How business leaders use innovative approaches to shape their strategies. What does it take to innovate? Arcus Consulting Group has launched a major initiative to explore growth and innovation as key elements of corporate and business unit strategy. A majority of executives say it involves a pervasive corporate culture, deeper customer insight and a comprehensive strategy that will enable an organization to offer its customers important added value. Read more.
---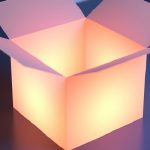 Gender Equity Trends in the Workplace in Canada. 
Arcus surveyed 455 senior management executives at Canadian public, private and non-profit organizations last month and found that companies with greater gender equality in leadership outperform the stocks of companies with low gender equality and the overall market. But to achieve equality at the executive level, women need to be recognized and rewarded for their performance at all levels. Read more.
---
Management Advice from Great Minds.
Stories and words of wisdom to inspire: Arcus surveyed 455 senior executives to learn more about how they run their businesses and how they keep people motivated. This monthly management wisdom series of the Arcus View from the Top and Arcus Innovation Roadmap provides executives with ideas and insights on how they can improve their personal and organization's performance. The series covers a number of topics including the path to success, staying motivated, engaging employees, getting inspired and more. and more. Insights from leaders are also drawn from secondary research from leaders on ideas such as commitment and authenticity. Read more.
---
Healthcare Trends and the Future of Healthcare. 
Forecasting the future of healthcare and health policy is an imperfect science. Health care is a personal issue that has become wholly public–as the debate over reforming healthcare systems in most countries makes painfully clear. But what's often lost in the debates about the issue is a clear vision about how medicine could work in the future. Read more.
---
Financial Services Trends and Outlook.
Convenience and Security will drive change this year in the Financial Services sector.  FinTech startups and large technology firms such as Apple and Google will accelerate the evolution of  transaction processes. While in their infancy, these startups have begun to have a substantial impact on some sub-sectors of the financial  services industry especially micro-money transfers and credit ratings. Read more.
---
Trends in fundraising and non-profit management.
More restricted funding, consolidation of giving and rapid growth in employee-matching programs. Arcus interviewed 85 Chairs of non-profit boards and CEOs to identify the top trends in fundraising and management of non-profit organizations. The Arcus Study of High Net-Worth Philanthropy has also identified some interesting trends on attitudes and giving behaviors of high net-worth donors, including reasons they give or stop giving. Read more.
---
Key trends – global hospitality business.
Strategic implications of emerging hotel trends. The importance of embracing a lifestyle, the Latest Amenities for a "wow" factor: A Hypoallergenic Room, Yield Management – a Lesson from Airline Pricing, No frills offering – Holiday Inn Express Strategy…Read more.
---
Trends in Corporate Sustainability Strategies to address Climate Change.
Out of the bag thinking on climate change: What is the impact of recyclable shopping bags when environmentally friendly packaging isn't part of the agenda in retail? It seems marketing is being used to change consumer opinion instead of a new pipeline of environmentally friendly products…Read more.
---
Are Wearables the next big technology trend at a tipping point?
Penetration levels of "wearables" and other smart devices are accelerating, thanks to the proliferation of the number of applications. Read more.
---
Retail Trends and Predictions: 
Economic headwinds, "feel good" shopping, Omnichannel and vendor integration, upgrades in stores, service and marketing. Read more.
---
Change Management Ideas for Business

Solve your toughest problems: Working with experts, Arcus has identified questions and selected insights that will get you the answers to your business problems. Read more.
---

Siemens on R&D and Growth Strategy: Mr. Dirk Miller, VP, Siemens. says investments in research and development can be an effective growth strategy for companies today. Read more.
---

CEO view on strategic planning: A survey of over 1500 C-level executives indicates strategic planning can be a frustrating exercise. The top concern is lack of visibility into the impact of plans. Read more.
More Insights and Ideas on Change Management
---
Leadership
---

The overriding lesson from the financial crisis: A viewpoint from Mr. Jim Leech, Ex. President and CEO of Ontario Teachers' Pension Plan, with $129.5B in net assets. There are several relevant ideas for business in this interview. Read more.
---

"Be Remarkable"- A vision for leadership: Mr. Geoff Craig, VP and GM, Unilever says leadership is about creating a framework for action around a vision to allow teams to pioneer new ways of working. Read more.
More Insights and Ideas on Leadership
---
Marketing

"Think Food" Strategy: Ms. Kathryn Fitzwilliam, Corporate Vice President, Marketing Resources says first, people need support a shared vision. Read more.
---

Engaging Sports Fans: Mr. Tom Anselmi, EVP & COO, Maple Leaf Sports & Ent. Ltd. says fans expectations for value have risen. Read more.
---

Growth in a challenging market: Mr. Anthony Lacavera, CEO of Globalive Communications Corp. talks about a strategy for sustainable growth. Read more.
More Insights and Ideas on Marketing
---
Sustainability

Balancing CSR and Risk Management: Ms. Charlotte Grezo, Group Director, Corporate Social Responsibility Strategy, Centrica plc. on finding the balance. Read more.
---

Embedding Sustainability in an Organization: Ms. Jody Kuzenko, GM, Sustainability at Vale Base Metals says, embedding sustainability is a success driver. Read more.
---

Green strategy and Revenue Growth: Detlev Zwick, PhD, Professor of Marketing, Schulich School of Business, York University on green growth. Read more.
More Insights and Ideas on Sustainability
---
Innovation

Ideas for Business Strategy: The Globe and Mail on Ideation and Innovation: An interview with Mr. Roger Dunbar, VP Digital Media & Business Development says innovation is not ideation. Read more.
---

Arcus Advisory Boards and Round tables: Advisory Boards and Roundtables allow Executives to share perspectives in confidence without costly interventions. Read more.

More Insights and Ideas on Innovation
---
Governance

An interview with Mr. Donald McInnes – Chair of Prostate Cancer and Executive Vice Chairman of Alterra Power Corp., a British Columbia-based renewable power development company on improving board governance performance.

More Insights and Ideas on Governance