Below are some of the books in our Innovation and Insight- Books for business leaders section that Arcus has reviewed and found useful, based on a survey of over 1200 senior executives.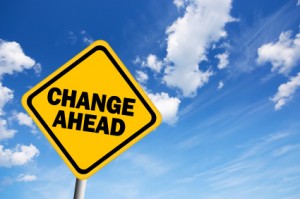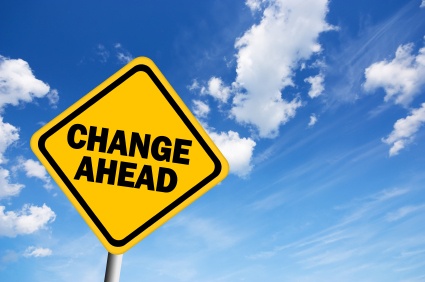 Change Management
Back in Fashion: How We're Reviving a British Icon – Stuart Rose
British Library CEO Lynne Brindley on Helping to Spur Business Innovation- Sarah Cliffe
Leading Change: Why Transformation Efforts Fail – John P. Kotter
Beating the Market with Customer Satisfaction- Christopher W. Hart
HBR Case Study: The Customers' Revenge- Dan Ariely
How Valuable Is Word of Mouth?- V. Kumar, J. Andrew Petersen, and Robert P. Leone
Northwestern Mutual's Ed Zore on Staying Relevant to Customers- Thomas A. Stewart
Service with a Very Big Smile- Forethought, May
Silo Busting: How to Execute on the Promise of Customer Focus- Ranjay Gulati
Understanding Customer Experience- Christopher Meyer and Andre Schwager
Work with Me- Simon J. Bell and Andreas B. Eisingerich
Decision Making
Hotter Heads Prevail- Andrew O'Connell
The Wisdom of (Expert) Crowds- Robert S. Duboff
THE BIG SHORT, by Michael Lewis; The people who saw the real estate crash coming and made billions from their foresight.
OUTLIERS, by Malcolm Gladwell; Why some people succeed — it has to do with luck and opportunities as well as talent — from the author of "Blink" and "The Tipping Point."
Entrepreneurship
HBR Case Study: Good Money After Bad? – John W. Mullins
Environment
Forethought Special Report: Climate Business, Business Climate
Ethics and Society
Beware of Bad Microcredit- Steve Beck and Tim Ogden
The Flaw in Customer Lifetime Value- Detlef Schoder
So You Think You Understand Revenues- Robert Shaw and Vincent-Wayne Mitchell
The Truth About Private Equity Performance- Oliver Gottschalg and Ludovic Phalippou
General Management
SWITCH, by Chip Heath and Dan Heath; How everyday people can effect transformative change at work and in life.
The Art of Designing Markets- Alvin E. Roth
The Next 20 Years: How Customer and Workforce Attitudes Will Evolve- Neil Howe and William Strauss
Who Owns the Long Term? Perspectives from Global Business Leaders- Maurice Lévy, Mike Eskew, Wulf H. Bernotat, and Marianne Barner
Globalization
Cocreating Business's New Social Compact- Jeb Brugmann and C.K. Prahalad
Forward-Thinking Cultures- Mansour Javidan
China + India: The Power of Two- Tarun Khanna
Mao's Pervasive Influence on Chinese CEOs- Shaomin Li and Kuang S. Yeh
Nurturing Respect for IP in China- Georg von Krogh and Stefan
Governance
If Private Equity Sized Up Your Business- Robert C. Pozen
Reducing Directors' Legal Risk- Michael Klausner
THE WAY WE'RE WORKING ISN'T WORKING, by Tony Schwartz with Jean Gomes and Catherine McCarthy. Advice on re-energizing and re-engaging yourself on the job and off.
Health Care
What Health Consumers Want- Caroline Calkins and John Sviokla
Realizing the Promise of Personalized Medicine- Mara G. Aspinall and Richard G. Hamermesh
Human Resources
How Risky Is Overtime, Really?- Harris Allen and William Bunn, MD
How to Teach Pride in "Dirty Work"- Forethought, September
Making Relationships Work: A Conversation with Psychologist John M. Gottman- Diane Coutu
Munchausen at Work- Nathan Bennett
Women and the Labyrinth of Leadership- Alice H. Eagly and Linda L. Carli
Younger Women at the Top- Forethought, April
Innovation and Creativity
Breakthrough Thinking from Inside the Box- Kevin P. Coyne, Patricia Gorman Clifford, and Renée Dye
A Buyer's Guide to the Innovation Bazaar- Satish Nambisan and Mohanbir Sawhney
Eight Ways to Build Collaborative Teams- Lynda Gratton and Tamara J. Erickson
Innovate Faster by Melding Design and Strategy- Ravi Chhatpar
The Innovation Value Chain- Morten T. Hansen and Julian Birkinshaw
Is It Real? Can We Win? Is It Worth Doing?- George S. Day
Meet the Innovation Capitalist- Satish Nambisan and Mohanbir Sawhney
$152,000 for Your Thoughts- Gary Carini and Bill Townsend
Preparing for the Perfect Product Launch- James P. Hackett
The Value Captor's Process: Getting the Most out of Your New Business Ventures- Rita Gunther McGrath and Thomas Keil
The Knowledge-Creating Company- Ikujiro Nonaka
Becoming the Boss- Linda A. Hill
The Best Advice I Ever Got- Hans-Paul Bürkner
The Best Advice I Ever Got- Fred Carl, Jr.
Building a Leadership Brand- Dave Ulrich and Norm Smallwood
Management Development- Employees Get an Earful- Anders Gronstedt
Help Newly Hired Executives Adapt Quickly- Michael D. Watkins
Make Your Company a Talent Factory- Douglas A. Ready and Jay A. Conger
Managing People
Solve the Succession Crisis by Growing Inside-Outside Leaders- Joseph L. Bower
HBR Case Study: Off-Ramp–or Dead End?- Sharman Esarey and Arno Haslberger
Managing Technology
HBR Case Study: Too Far Ahead of the IT Curve?- John P. Glaser
Marketing
SUPERFREAKONOMICS, by Steven D. Levitt and Stephen J. Dubner. A scholar and a journalist apply economic thinking to everything: the sequel.
Charge What Your Products Are Worth- Venkatesh Bala and Jason Gree
Companies and the Customers Who Hate Them- Gail McGovern and Youngme Moon
Even Commodities Have Customers- François M. Jacques
Getting Attention for Unrecognized Brands- Daniel G. Goldstein
Hidden Wealth in B2B Brands- James R. Gregory and Donald E. Sexton
If Brands Are Built over Years, Why Are They Managed over Quarters?- Leonard M. Lodish and Carl F. Mela
Quality Is in the Eye of the Beholder- Debanjan Mitra and Peter N. Golder
Sports Sponsorship to Rally the Home Team- Francis J. Farrelly and Stephen A. Greyser
Viral Marketing for the Real World- Duncan J. Watts and Jonah Peretti
Mergers and Acquisitions
Deals Without Delusions- Dan Lovallo, Patrick Viguerie, Robert Uhlaner, and John Horn
Human Due Diligence- David Harding and Ted Rouse
Rules to Acquire By- Bruce Nolop
Negotiation
Investigative Negotiation- Deepak Malhotra and Max H. Bazerman
Operations
Are Your Engineers Talking to One Another When They Should?- Manuel E. Sosa, Steven D. Eppinger, and Craig M. Rowles
Are You the Weakest Link in Your Company's Supply Chain?- Reuben E. Slone, John T. Mentzer, and J. Paul Dittmann
Break the Paper Jam in B2B Payments- Steve Berez and Arpan Sheth
High-Tech Ways to Keep Cupboards Full- Peter J. McGoldrick and Peter M. Barton
Improve Your Return on Returns- Andrew O'Connell
Lessons from the Leaders of Retail Loss Prevention- Adrian Beck and Colin Peacock
Make Your Back Office an Accelerator- Paul Rogers and Hernan Saenz
Pandemic Preparedness: Who's Your Weak Link?- George Abercrombie
Performing a Project Premortem- Gary Klein
The Process Audit- Michael Hammer
Selecting Management Tools Wisely- Darrell Rigby and Barbara Bilodeau
Organization and Culture
Avoiding Integrity Land Mines- Ben W. Heineman, Jr.
HBR Case Study: Why Didn't We Know?- Ralph Hasson
Inner Work Life: Understanding the Subtext of Business Performance- Teresa M. Amabile and Steven J. Kramer
A Larger Language for Business: A Conversation with David Whyte- Lisa Burrell
Promise-Based Management: The Essence of Execution- Donald N. Sull and Charles Spinosa
Reconcilable Differences- Jonathan Knowles and Richard Ettenson
Simple Rules for Making Alliances Work- Jonathan Hughes and Jeff Weiss
To Thine Own Staff Be Agreeable- Gary Davies and Rosa Chun
What It Means to Work Here- Tamara J. Erickson and Lynda Gratton
Why Employees Are Afraid to Speak- James R. Detert and Amy C. Edmondson
The Cost of Myopic Management- Natalie Mizik and Robert Jacobson
Higher Net Price–Or Bust- Paul Calthrop
Performance Measurement
Maximizing Your Return on People- Laurie Bassi and Daniel McMurrer
Productivity Is Killing American Enterprise- Henry Mintzberg
The Strategic Secret of Private Equity- Felix Barber and Michael Goold
Research and Development
Using the Balanced Scorecard as a Strategic Management System- Robert S. Kaplan and David P. Norton
Getting Unusual Suspects to Solve R&D Puzzles- Karim R. Lakhani and Lars Bo Jeppesen
Novartis's Great Leap of Trust: A Conversation with Daniel Vasella- Andrew O'Connell
Where More R&D Dollars Should Go- Jim Scinta
Risk Management
A Growing Focus on Preparedness- Darrell Rigby and Barbara Bilodeau
HBR Case Study: Boss, I Think Someone Stole Our Customer Data- Eric McNulty
HBR Case Study: The Dark Side of Customer Analytics- Thomas H. Davenport and Jeanne G. Harris
Reputation and Its Risks- Robert G. Eccles, Scott C. Newquist, and Roland Schatz
Scorched Earth: Will Environmental Risks in China Overwhelm Its Opportunities?- Elizabeth Economy and Kenneth Lieberthal
Sales
Managing Global Accounts- George S. Yip and Audrey J.M. Bink
Self-Management
Cognitive Fitness- Roderick Gilkey and Clint Kilts
Crisis at the Summit- George D. Parsons and Richard T. Pascale
Find the Gold in Toxic Feedback- Fernando Bartolomé and John Weeks
How Leaders Create and Use Networks- Herminia Ibarra and Mark Hunter
The Making of an Expert- K. Anders Ericsson, Michael J. Prietula, and Edward T. Cokely
Manage Your Energy, Not Your Time- Tony Schwartz and Catherine McCarthy
My Extreme MBA: A Conversation with Rory Stewart- Lew McCreary
Realizing What You're Made Of- Glenn E. Mangurian
Surviving Your New CEO- Kevin P. Coyne and Edward J. Coyne, Sr.
What to Ask the Person in the Mirror- Robert S. Kaplan
Strategy and Competition
TOO BIG TO FAIL, by Andrew Ross Sorkin; The 2008 financial implosion on Wall Street and in Washington, by a New York Times reporter and columnist.
The Battle for China's Good-Enough Market- Orit Gadiesh, Philip Leung, and Till Vestring
Competitive Advantage on a Warming Planet- Jonathan Lash and Fred Wellington
Finding Your Next Core Business- Chris Zook
The Four Principles of Enduring Success- Christian Stadler
How Managers' Everyday Decisions Create–or Destroy–Your Company's Strategy- Joseph L. Bower and Clark G. Gilbert
If You Love Your Information, Set It Free- David Weinberger
Managing Differences: The Central Challenge of Global Strategy- Pankaj Ghemawat
Managing Our Way to Economic Decline- Robert H. Hayes and William J. Abernathy
Mapping Your Competitive Position- Richard A. D'Aveni
Outdoor-Apparel Start-Up CEO Chris Van Dyke on New Ways to Feed Customers' Passions- Andrew O'Connell
Private Equity's Long View- Walter Kiechel III
A Road Map for Natural Capitalism- Amory B. Lovins, L. Hunter Lovins, and Paul Hawken
Set Up to Fail: A Conversation with Paul Ormerod- Gardiner Morse
Six Rules for Effective Forecasting- Paul Saffo
A Staged Solution to the Catch-22- Andrei Hagiu and Thomas Eisenmann
Strategic Insight in Three Circles- Joel E. Urbany and James H. Davis
Strategies to Crack Well-Guarded Markets- David J. Bryce and Jeffrey H. Dyer
Strategy Lessons from Left Field- José Santos
Take Your Third Move First- Jeff Cares and Jim Miskel
To Succeed in the Long Term, Focus on the Middle Term- Geoffrey A. Moore
The Upside of Falling Flat- Stefan Michel
The Wealth of African Nations- Vijay Mahajan
Which Levers Boost ROI?- Margeaux Cvar and John A. Quelch
CEOs Misperceive Top Teams' Performance- Richard M. Rosen and Fred Adair
The New Deal at the Top- Yves L. Doz and Mikko Kosonen
Find out more about us. We invite you to learn more about us by exploring the links on this site.