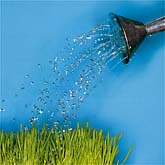 Marketing strategy: A decision-focused approach. The best marketing strategies are built on sound insights. These insights stem from proven marketing processes and collective experience of the marketing team across social media, online, mass and targeted marketing channels. By highlighting opportunities for growth and an in-depth and realistic understanding of marketing situations, a team can create effective strategies based on scenario building processes that provide measurable outcomes. Arcus offers a superior and rigorous process for growth compared to alternatives such as brand consultants, advertising agencies and research firms that companies use for strategy services.
Better than Brand Consultants: Arcus leverages our business experience in senior marketing positions on the client side with consumer insight mining process that is both innovate and proven to deliver deeper solutions to influence consumer purchase decisions.
Better than Advertising Agencies: Arcus offers a 360 degree view of "what is" and "what could be" for a brand experience, communication and creative strategies. Our solutions are practical and based on business decisions and in-market results.
Better than Market Research firms: Clients want a deeper interpretation of research data that can impact business decisions and deliver superior growth strategies. Our research methodologies are unique and based on the desired outcome- insights that can have a greater impact on revenue growth and profitability.
Focus on the Customer. Our strategic development process is based on a fundamental understanding of consumer insights and potentially unmet needs of customers. Over the past 3 years, Arcus has helped companies on over 150 strategy engagements in diverse industries. Our thought leadership and on going in-market research provides us with the latest trends in industries and consumer behaviour.
Market scenario planning. Our thorough understanding of market segments, consumer needs and functional tools enables us to measure consumer loyalty and here marketing investments would yield the most impact and ROI. Our expertise in brand building, market research, promotions, sales organization optimization and CRM helps us apply innovative ideas in our clients businesses, ideas that lead to better results.
Insights from business leaders:
Customer engagement: An interview with Marilee Harris, Director of Marketing, Digital Security Controls Ltd. (Tyco International). Ms. Harris argues that innovation leadership is about knowing your customer base, their needs and wants and being prepared to engage them. Read more.
Brand Strategy and Innovation: An interview with Mr. Geoff Craig, VP & GM, Brand Building, Unilever. Mr. Craig argues that leadership is about having a vision for innovation and creating a framework for action around the vision to allow partners and employees to pioneer new ways of working.  Read more.
---
Learn more about our growth and strategy services.
Our approach:
Step 1: This step involves a thorough analysis of your industry, competitive environment, customers, products and services and the buying process.
Sept 2: We will define the strategy that would best meet the needs of your target markets. After we identify a relevant marketing strategy and brand position, we will define the selling process based on in-market research and collective experience of the customer's buying process.
Step 3: We will define a pricing framework for the most profitable product and service mix based on insights generated in steps 1 and 2.
Step 4: We will provide directions for marketing tools that would resonate with your stakeholder groups. In step 4 we will also identify the most cost effective message delivery tools.
In an increasingly commoditized marketplace, companies want their products and services to stand out from the crowd. Hence, marketing and sales executives need to understand customer needs and value, establish a successful brand, acquire and retain profitable customers, and boost marketing efficiency, to name just a few of today's challenges. Knowledge development plus experience enables us to provide road-tested strategies in a rapidly evolving marketing environment.
Substantial resources and expertise: The Marketing & Sales Practice draws on best in class resources to build substantial, profitable growth through superior marketing. We bring highly experienced marketing professionals and state-of-the-art knowledge in sales, retail and product development, all closely connected to our industry and client expertise.
Relevant marketing and sales issues: We focus on the most relevant marketing issues – issues that reflect real-world concerns of business leaders. We ground our work in a thorough understanding of customers and their needs. Our scale of engagements keeps us at the forefront of marketplace developments. Our marketing process includes a comprehensive evaluation of all influencers of marketing strategy and profitable growth. We distil the challenges in each of the areas.
Here are some strategies used by leading marketers to deliver superior value to their customers. Custom value creation: Most marketers today have experienced disappointing results from cold calling. They are looking for new ways to engage acquire new business and engage prospects.Many are now embracing new technology tools such as social media to get their messages out and inform potential clients. Read more featured research: Five Trends driving B2B Marketing and Sales.
---
Please contact us for a complimentary presentation on a business problem your team would love to solve.