View from the Top: Arcus Innovation Leaders Series on How business leaders use innovative approaches to shape their strategies.
An interview with Mr. Keith Wachtel, Senior Vice President of Corporate Sales & Marketing for the National Hockey League.Mr. Wachtel says it is critical to anticipate the needs of your customers and reach out and engage them to sustain success. NHL's approach has been to innovate with new technologies such as NHL Mobile and GameCenter Live and customized engagement initiatives for its partners, such as the NHL Winter Classic.  He also says you need to focus on finding solutions for your clients. And lastly, leveraging technology is essential to forge ahead and deliver superior value.
Read the Arcus Innovation Leaders Report.
Innovation Management in Sports: Insights from the National Hockey League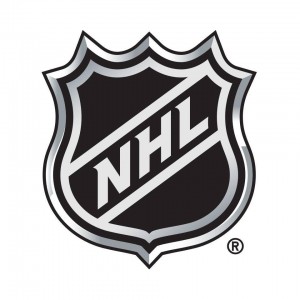 What does it take to innovate? Arcus Consulting Group has launched a major initiative to explore growth and innovation as key elements of corporate and business unit strategy. Arcus' multi-industry survey of over 1,500 senior executives found that of all the challenges companies face in this area, the biggest challenge is finding ways to create a "culture of innovation". A majority of executives say it involves a pervasive corporate culture, deeper customer insight and a comprehensive strategy that will enable an organization to offer its customers important added value. They say such steps reduce costs, increase sales and achieve higher earnings. But how does one come up with new solutions, and can innovation really be part of a strategy plan?
As Arcus research indicates, doing so means that you need to be surrounded by highly talented people. It also means finding a way to transmit your passion to them, so they will buy into your vision of the future, perform at the highest possible levels, and come up with innovative solutions to the challenges of achieving the vision. No surprise, then, that the topic of innovation has been gaining ground as CEOs seek to incorporate concepts like "a culture of innovation" into their assessments of a company's long-term value.An interview with Mr. Keith Wachtel, Senior Vice President of Corporate Sales & Marketing for the National Hockey League.
How has the National Hockey League enhanced its business with innovation?
Mr. Wachtel: The NHL has changed its mindset over the past two years. One of our focuses has been technology in the area of innovation. We know that the spirit of hockey has never been stronger. The game on the ice, which is most important, is at its best with exciting young stars and heated competition. Where the league has really driven its value proposition and the way we speak with our fans is through new technologies.
Technologies, the internet, mobile and content are driving our business. Our strategy began with a focus on leveraging the internet. NHL.com has migrated to a common platform and a uniform brand identity that looks and feels the same across 30 team sites in the league. Our business has evolved with NHL GameCenter Live, which is the NHL Center Ice tv subscription product for the internet.
NHL Center Ice gives fans access to up to 40 out-of-market NHL games a week, with premiere match-ups and select games from the first two rounds of the Stanley Cup Playoffs.  Fans not wishing to subscribe to live games over the internet can still enjoy NHL GameCenter as a free experience providing all visitors In-Game Highlights, Real-Time Stats, Play by Play Game Tracker, Live Chat, Player Cards and Home and Away Radio Broadcasts of nightly games.
---
"Our goal is to deliver a product that NHL fans can experience on a mobile device they carry around 24/7."
---
We believe that offering add-on games to fans streamed live on nhl.com is probably one of our most innovative initiatives and serves as a companion piece to our traditional broadcast. Our growth in this area has been substantial, driven by the pay model to watch games on the internet. It was originally thought the internet would be a replacement for television. So if you couldn't watch your game on TV, you would watch it on the internet through NHL GameCenter Live. But we have found a compelling behavioral insight, where people are watching the game on TV but using NHL GameCenter Live and the internet for deeper involvement in the game with a level of engagement and interaction that TV and broadcasters do not traditionally provide- the ability to communicate and blog with other fans while the game is going on.
The ability to offer NHL fans a deeper engagement level with the game is really important for us. NHL GameCenter Live is a great example of how we have innovated. We have begun to build on the success of the concept of NHL GameCenter Live with the launch of NHL Mobile last year. The initiative was developed with Bell in Canada and we are working on a US version with Verizon. The platform is unique, with a three-screen experience- with great television distribution by TSN, RDS, CBC and NHL Center Ice.
Our goal is to deliver a product that NHL fans can experience on a mobile device anytime and anywhere. We developed NHL Mobile which is again continuing with the trend of technology and getting our fans engaged and consumed with NHL content. Last year, we provided Bell with a suite of content that they can provide to their customers. It included highlights during the game, exit game highlights, different versions of games, live streaming as well as the audio of all NHL games.
You recently talked about harnessing the interest and excitement of fans in the NHL. What are the three drivers of engagement for fans?
Mr. Wachtel:  We are transforming the business model of the league and looking at the game a little bit differently. Our focus is on finding innovate ways to engage more fans to participate with the game of hockey.
One of the biggest drivers of the NHL business is that the rooting interest in the game is really at the club level which is why there is such a passion for the sport and why people have such an affinity for their team. But we want to broaden the engagement and take that affinity for the team and transcend it to the star players and the NHL brand by creating events that get the casual and avid fans to watch something other than their favorite team.
An area of innovation has been our event platform. It is an engagement tool to strengthen the loyalty of fans to the league. The biggest example that comes to mind is the NHL Winter Classic. The 2009 Bridgestone NHL Winter Classic was a specially-staged National Hockey League regular-season game played outdoors on January 1, 2009 at Wrigley Field in Chicago, Illinois.
The game pitted the Chicago Blackhawks, who normally play their home games indoors at United Center, against the defending Stanley Cup champion Detroit Red Wings in the 701st game between these rivals in the NHL's Central Division. This was the first NHL Winter Classic to involve at least one of the Original Six teams.
The strategy behind the NHL Winter Classic was to reduce tribal fan behavior by creating an event that engages all hockey fans, regardless of the team loyalty.  On New Year's Day, hockey fans unite for the NHL Winter Classic.  It is an event for all hockey fans, not just those of the two teams taking the ice.
---
"We have developed assets across online, mobile and event channels to elevate the sport to a different level."
---
Another example of creating a large scale event is the relocation of our annual end-of-season awards show to Las Vegas to elevate it to a TV event and provide greater opportunities for partners to activate.  Through these innovations, we are able to better engage fans while providing new and exciting ways for our partners to activate.
How have you change your business model to engage partners such as Scotiabank, Honda and Bridgestone?
Mr. Wachtel: First, we have tried to create awards that our partners would support and our fans would be involved in. The Stanley Cup is one of the most renowned trophies. In order to get the fans involved in the NHL Awards, we created the Scotiabank/NHL Fan Fav Award which allowed fans to vote for who they thought was their favorite player of the year which was won this year by the Vancouver Canucks goalie Roberto Luongo. A fan won a trip for two to the 2009 NHL Awards in Las Vegas to present the Scotiabank/NHL Fan Fav Award on stage at the event. The opportunity from the National Hockey League, the National Hockey League Players' Association and Scotiabank was the first-ever fan-driven NHL Award. Over a million votes were cast in the year long program, with NHL fans selecting their choice for the best overall regular season performer.
Second, we have developed more assets across online, mobile and event channels to engage our fans and elevate the sport to a different level.  We launched the Mark Messier Leadership Award presented by Bridgestone. It is a NHL award honoring an individual who leads by positive example through on-ice performance, motivation of team members and a dedication to community activities and charitable causes. It was awarded to Calgary Flames right wing Jerome Iginla this year.
We have invested in other successful initiatives such as Kraft Hockeyville. For the past three years, communities across Canada have confirmed their powerful connection to hockey through their passionate involvement with Kraft Hockeyville. Kraft Canada, CBC Television, the National Hockey League and the NHL Player's Association search for the community that best embodies the spirit of hockey and hometown pride. The winning community is crowned "Kraft Hockeyville," winning the opportunity to host an NHL Pre-Season Game in their community arena. The prize also includes upgrades to the local arena and a visit from CBC's Hockey Night In Canada.
Third, we continue to work with our broadcast partners and our clubs to find new ways to innovate with the game itself. When you look at the NHL, there are so many things happening on the ice when fans are watching the game on TV. Delivering a superior viewing experience requires real time access to information and statistics- how fast players are skating, speed of the puck, reaction time of the goalies and so on. We believe there is a lot more opportunity to innovate in this area. It is vital for the growth and success of the league, moving forward, to continue to be leaders in that role.
How have expectations of sponsors changed over the years?
Mr. Wachtel: First, our partners are scrutinizing their spending. They are looking at sponsorships and government legislation. But ultimately the big change is properties need to be more accountable to their partners. In the past, partners would come on board invest in a property and you would manage the business until renewal time. That is not good enough anymore. Today, you have to be accountable. You need to continually demonstrate an ROI and the value of the property.
We measure the impact of our initiatives more frequently. You need to answer questions like – "what is being done to drive the business". They are not just sponsors; they are partners in the business.  You must be much more creative in your deal structures. You have to evolve and adapt quickly.  You can't assume categories are going to buy you. You have to really find a way to develop highly customized solutions for partners.
---
"You need to continually demonstrate an ROI and the value of the property."
---
The process requires months of discussion and preparation with the partner and their agencies. We address questions like – "How can the NHL help them drive the business better than what others can do?." Our model requires a partnership in three main areas- first, a partnership with the NHL and all its media properties, tent-pole events such as the NHL Winter Classic and NHL All-Star game, NHL.com and NHL network and other parts of the business. Second, we expect partners to support the clubs.  They are our life blood. If we are not growing both nationally and locally we are not growing our entire business. We do everything we can to support the clubs. And third, we want our partners to support our broadcasters. We mandate that all of our partners support these three entities.
A recent Turnkey Sports Poll in the Sports Business Journal confirmed that fans recognize our partners more than partners of any other sports league. That's because we make our partners activate across the three touch points. The strategy enables their brands to stand out much more than their competitors
 How have fans changed over the years?
Mr. Wachtel: Fans expect more from us today than ever before. They expect NHL to offer ways to engage more easily with the sport. They want information quickly, in the channel of their preference- TV, internet or mobile. We control our content which gives us the ability to provide that content to the fans. In Canada, there are so many ways to access hockey. We want NHL to be at the top of the pyramid. It is critical for us to give the fans what they want, when they want it and how they want it. That's why we are looking at the internet and mobile as important ways to give fans the information they expect from the NHL.
Has the NHL's revenue mix changed with these new innovations?
Mr. Wachtel: Yes, we have transitioned from a traditional licensing company into a content and media company. I think the revenues have grown substantially in all the areas that I mentioned but what fuels that is the ability to participate across channels – online, mobile, TV and events. Again if you look at the profile of our partnerships, corporations are spending more against the sport of hockey across all touch points.
The model is new. We have secured a significant number of partnerships- 8-9 new partners, in the past 18 months. In the past, it was adequate to touch the broadcasters and teams alone. We have demonstrated that the best way to enter in a relationship with all three- League, Clubs, and broadcasters.
How does the expansion into international markets fit in the revenue growth model? I understand a third of NHL players have international backgrounds. You have had games in Stockholm, Prague and London.
Mr. Wachtel: The international market for hockey is primarily in Europe. We think it is an advantage to have a third of our players from these markets.  It's a competitive advantage in those markets. You will see continuing growth of regular season and preseason games overseas. It will offer us the opportunity to bring more of the star players back to their home town. Hockey will be a showcase sport in the 2010 Olympics in Vancouver. It will continue to show the world that NHL is a global sport.
We are also seeing an increasing presence of the NHL online in international markets. When the Washington Capitals were making a run in the playoffs two seasons ago, our traffic in Russia increased dramatically because of their star player, Alex Ovehkin, is from Russia. It is not only helping to bring business overseas with the games. We are also helping the growth of NHL.com. You will also see us getting involved in the mobile space in the international community.
Has the increase in international online traffic translated into higher revenue?
Mr. Wachtel: It is still early in the strategy of monetizing traffic with international companies overseas. But we are seeing a change in how we sell the brand to global companies like Visa, McDonalds and Bridgestone. We offer them information about our global presence- about 12 million unique visits a month with a breakdown by country. They realize that NHL's reach offers an opportunity to reach fans overseas. So it helps the business model when selling sponsorships to global companies.
How has sport marketing changed in general?
Mr. Wachtel: There has been a significant emphasis on accountability and creativity. It is an essential component of solution-based sports partnerships where you work with them to integrate their brands into the fabric of the sport.   Each partner uses the NHL for different reasons and it is important for us to recognize and develop customized solutions accordingly.
You have to find solutions for partners and define what that partnership is going to look like well before you get into the partnership. You need to ensure you are working on a daily basis with the partners over time. The approach requires a constant adaptation of strategies to meet the expectations of partners. A partner-relationship may evolve dramatically over a 3-5 year period.
It is important to look at media and content as key drivers. None of the sports properties had their own networks five years back. Today, all of the, have their own networks.  The importance of the internet has grown along with subscriptions and paid services. So it is important to continue to adapt to changes in the technology environment by customizing the offering to deliver superior ROI and strengthen relationships.
What can business leaders learn from your experience at the NHL?
Mr. Wachtel: First, adapting and changing to the market environment is critical. It is too easy to rest on your laurels. Through the leadership of NHL's Chief Operating Officer, John Collins, we have focused on risk management and growth. We are doing things differently and doing things that no one else has done before. It is critical to reach out and engage your customers to sustain success. Our approach has been to innovate through new technologies and events such as the NHL Winter Classic.
Second, focus on finding solutions for your clients. Our demographics are excellent- high average income, 18-49 tech-savvy males. We have to engage corporate America globally to find partners for the league. There are many ways to creatively position partners to deliver superior value and generate a predictable ROI.
And lastly, leveraging technology is essential to forge ahead. The internet and mobile are driving our business. We know it will not replace TV but the ability to enhance the NHL brand experience and engage our viewers in one-on-one relationships is significant with these new media. That's one of the reasons the NHL is taking such a strategic approach to building its mobile business globally with great partners like Bell and Verizon. I think you are going to see some amazing things from companies that have recognized mobile as an important customer engagement tool.
---
For more information, please contact Merril Mascarenhas, Managing Partner at Arcus
Consulting Group – (416) 710-2727 or by email.