Organizational Strategy planning. By exploring organizational strategy an organization can make the difference between success and failure in a challenging environment. Often, managers are so busy dealing with the day to day they don't have the time to devote to organizational strategy planning. But strategic planning and performance measurement for organizations is essential to moving forward. Arcus will talk with you about your vision, your plans and your business needs and translate that into a realistic, objective, deliverable corporate strategy.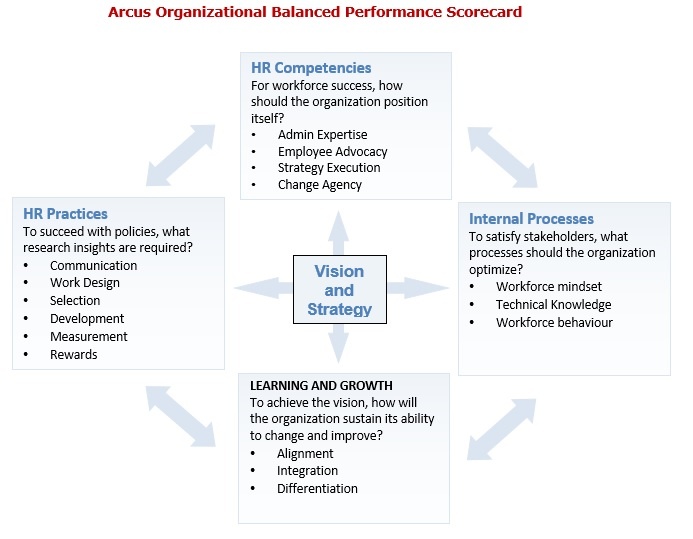 ---
Arcus can help your organization by providing:
An overview of your external influencers — mapping out just where the challenges are and how best you can fulfill them
Perspective on environment — identifying leading practices, identifying what others do well, realizing what Telefilm can do better
Understanding of organizational dynamics — seeing the cycle of organizations and knowing how to optimize the position the organization is in
A comprehensive SWOT analysis — putting your organizations strengths, weaknesses, opportunities and threats into a form and a context which furnishes you with an invaluable tool for strategic planning
Expert guidance on processes and procedures — helping you set in place the systems and mechanisms which seek to ensure that the strategy is not just put in place but delivered effectively
Prompt planning for increased efficiencies — putting in place a strategy which can enhance the organization's return on investments
---
Human Resources Consulting Services
What drives a great HR strategy? We have found that the most reliable and persuasive HR strategies are built on the intersections of the company's capabilities, uniqueness and seamless execution. Businesses have to address a unique set of barriers that often require deeper insight. Arcus offers a fact based approach to align an organization's strengths with customer needs.
Learn more about our Human Resources services:
FOR BOARDS
FOR SENIOR EXECUTIVES AND HR LEADERS
Dealing with complexity, constant change and resource optimization are priorities for growing for-profit and non-profit organizations. Change requires best practices in organizational effectiveness and flexible leadership. CEO's need to learn about how to leverage best practices for effective change within their organizations. Benefits include substantial shareholder value, lower costs and streamlined businesses.
Our change model is based on practices of HROS (highly reliable organizations) in sectors with complex operations such as healthcare and nuclear energy. These organizations follow proven methodologies because human errors can have potentially catastrophic consequences. The comprehensive approach integrates process and human dimensions of change. Please review a few sample projects to learn more about our approach on an engagement.