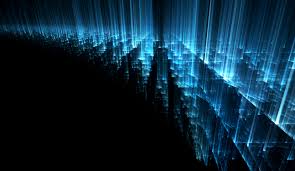 The future of mobile communications in Canada and pathways to economic and societal benefits of new 5G technologies will be an important topic over the next decade. Price is a key driver of accelerated adoption of new technologies. The CRTC recently reports that wireless prices declined by 30 per cent from 2016 to 2018 with average unlimited data plans in the $50 to $75 a month range compared to , a huge decline in price from 2018 when, according to the government's own study, $75 was the average price for a 2-GB plan.
The changes—often rapid changes—we track in this year's Technology, Media and Telecommunications Predictions report are new, important, and usually counter-consensus.
In 2020, Arcus predicts that the usage of artificial intelligence will drive significant changes in the customization of data and voice plans for customers by leveraging the cloud to engage with entertainment on their phones – TV sports, gaming and video. To stay ahead, TMT companies will need to develop technologies and consumer engagement strategies to target specific consumer segments with customized offerings that merge data/voice solutions with the entertainment preferences of consumers. For example, if a family plan includes teenage users, the importance of interactive video platforms such as TikTok become important. Aligning usage patterns with TMT solutions would deliver substantial value to customers.
Network performance and coverage are important drivers of a healthy wireless industry, in addition to declining prices. Canada is a challenging market to build wireless networks because of its size, scale and sparse population. According to Canadian Wireless Telecommunications Association, Canada's wireless providers have invested over $70-billion in building world-class wireless networks throughout the country. Which they estimate is twice as much per connection compared to the European Union.
Canada's LTE wireless networks are ranked the third fastest in the world and reach 99 per cent of Canadians. Policy proposals need to find a balance between mobile virtual network operators—whose business models depend on regulatory arbitrage rather than building and maintaining wireless infrastructure and telecom infrastructure owners for sustainable competition and investment.
---
Trends and Projections for 2020
Innovative leaders share a view point on challenges and opportunities faced by their peers. Contact Arcus to participate in this series of leadership interviews. Learn more about our research and strategy consulting services.
---
The New Science of Human Capital. The need for quality of talent where it makes the most difference in an organization is critical. This is a two-step process. First you need to determine where talent has the biggest impact and where talent has the biggest impact and second you need to figure out how to improve the quantity or the quality of that talent so first things first how do we determine where changes and talent practices in the organization would potentially have the biggest effect. Read more.