Our consultants have an average of over twenty two years experience, twice the consulting industry average.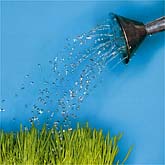 Arcus understands that clients want small, nimble consulting teams of seasoned people who have years of knowledge and experience. And they want practical, highly targeted information and insights to address their needs. They have served in C-Level or senior management positions at leading organizations.
Learn more about our collective experience and our consultants in the following functional areas of service:
---
Media Coverage
Arcus has been quoted extensively in media on a range of topics and can offer research studies, insights and ideas. Arcus serves as a subject matter expert in a number of functional areas such as growth, change management, human resources, operations, strategic planning across 36 industries. Below are some examples of recent coverage.
---