Growth
In-house market research and repository of best practices for faster fact-based approaches to solve problems.
People
Align job descriptions, positions and compensation with in-depth surveys. Recruit, train, motivate and retain staff.
Change
Manage complexity, operations, resource optimization and challenging priorities. Optimize productivity.
---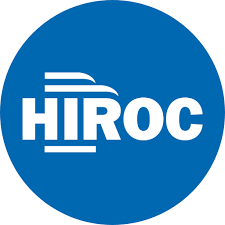 "Needless to say, there are many firms that provide research and strategy consulting services, but few can deliver the value demonstrated in performing the scope of analysis, strategies, product evaluations and practical recommendations."

— Mr. Peter Flattery, CEO, Healthcare Insurance Reciprocal of Canada
---
---
Viewpoint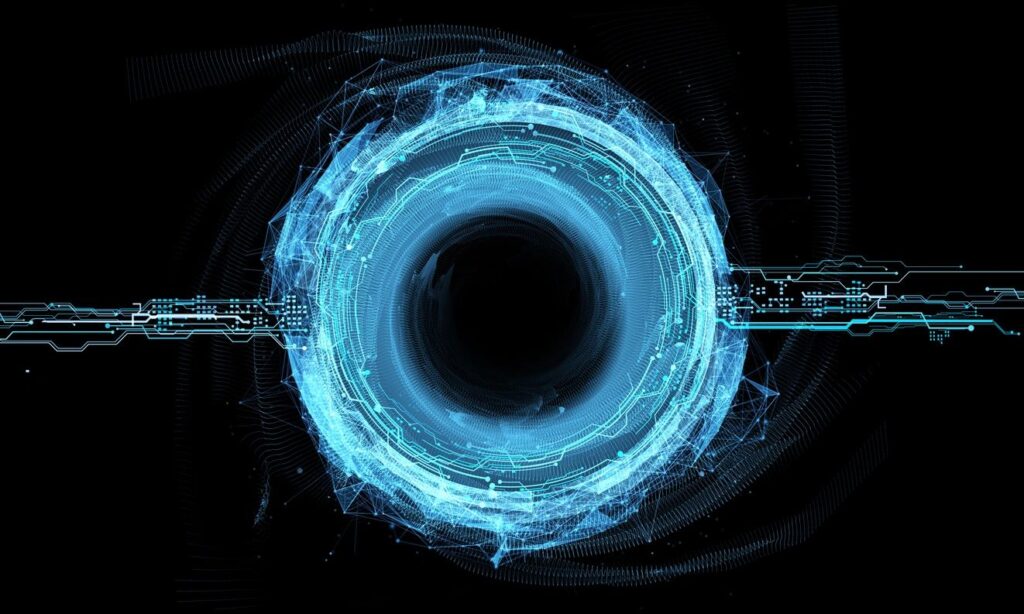 Latest in Ai. Google just revealed Gemini and will directly integrate the AI into Google apps. The GPT-4 competitor comes in 3 models — Ultra, Pro, and Nano. Details.
Interviews with leaders on how to manage your biggest challenges. Learn from their experience and tap into their wisdom. Read more>
Analysis of business events and implications and lessons for leaders. Read more>
Ideas from Innovative leaders to help organizations grow, innovate and optimize their performance in many areas including HR, Marketing, Sales and Operations. Read more>
---
Services
Arcus offers clients a unique combination of fact-based industry knowledge and superior functional expertise to address your challenges. Our consultants have an average of over 22 years experience, twice the industry average. Find out more about our growth, change management and operations services.
Growth Strategies: Learn how Arcus can help you manage and optimize your growth strategy
Recruit staff and senior executives by starting with a comprehensive position evaluation, capabilities and market compensation benchmark
Improve productivity: Learn more about workforce productivity strategies that lower costs and increase efficiencies
Empower your decision-making with comprehensive, trusted data.
Gain actionable insights with access to real-time Canadian consumer, business and sector spending and location data.
Inform economic policy, investments, sales deployment and strategic plans by looking at trends across different industries and regions in Canada.
Influence your businesses' future growth plans by understanding consumer behaviour
---
Ideas and Research
Ideas from one of Canada's top management consulting service firms. Our consulting practices help clients develop strategies in over 30 sectors such as healthcare, retail, pharma, consumer, finance and technology. Read about insights that can help you manage, innovate and grow.
Arcus Insight
Analysis of current business events and implications and lessons for leaders. Perspectives of leaders and lessons they draw from events. Read more.
Featured research
Canada Macro Report– Monthly update. Real gross domestic product was basically unchanged in August for the second consecutive month. Lower factory output was a large drag on activity, down for the third month in a row. Accommodation and food services and retail activity also contracted in August, while higher wholesaling activity and mining, quarrying, and oil and gas extraction offset declines. Read more.
1 million missed cancer screenings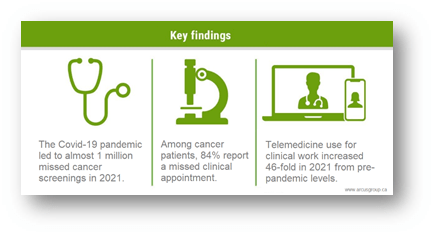 An Arcus report detailing the impact of the COVID-19 pandemic on the cancer community, both in patient care and research practice. Read more.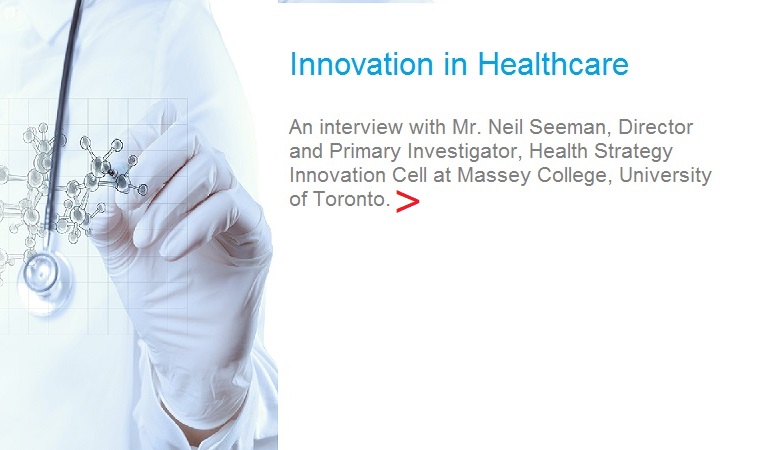 ---
Featured Interviews
Customer insight

Customer Insight: Mr. Jeff Cates, Managing Director of Intuit Canada talks about customer insight as a key elements of strategy. Read more.
Growth strategies

Siemens on R&D and Growth Strategy: Mr. Dirk Miller, VP, Siemens. says investments in research and development can be an effective growth strategy for companies today. Read more.
Lesson from the GFC

The overriding lesson from the financial crisis: A viewpoint from Mr. Jim Leech, Ex. President and CEO of Ontario Teachers' Pension Plan, with $129.5B in net assets. There are several relevant ideas for business in this interview. Read more.
---