Services for Private Equity and M&A. Arcus Equity specializes in mergers, acquisitions, financing and operations of companies that provide products, services, and solutions in diverse industries. We offer in-house expertise and flexible financing and acquisition solutions to clients.
Arcus's network can provide you with access to the expertise you will need to orchestrate a strategy for ideal results. If you're thinking about selling your business, acquire or finance a venture, it's important to make the right choices that protect the value of your investments. You might need to locate a strategic buyer, pass the company to your family or management, or even go public.
---
The Most Promising Sectors and Innovations for Startups this year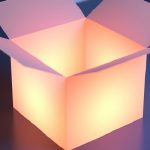 One of the key drivers of success for a startup is whether the company's creators have worked together in the past at another company. Another is the growth trajectory of the sector that the start up operates in. Is growth accelerating in the sector? Is venture capital growth picking up? Arcus researched over 25,000 companies in North America and selected the fifty innovation driven companies that are on the cusp of dramatically higher growth. Read more.
---
An experienced industry specialist to negotiate the best deal possible:
Improve the value and marketability of your firm
Tap into a network to manage the sale process
Finance your start up or explore an acquisition
Generate a robust list of targets
Screen targets based on a long term strategy
Develop a valuation for priority targets
Build a timeline and map for completion of the acquisition
---
Our services:
Sales & Divestitures: The decision to exit your business involves analyzing your financial goals, assessing various ownership options, and preserving the value of your investment in your business. Arcus will support your exit with strategic buyers and resources that can provide business sale, merger, acquisition, and recapitalization services.
Recapitalization services: Stabilize your company's capital structure or improve its stock position with the help of recapitalization experts. These corporate finance and investment bankers, introduced by the Arcus Network, can help you borrow more effectively, leverage return on investment and boost shareholder value.
Acquisition screening: Identifying a strategic fit requires diligent research and a clearly articulated acquisition strategy. The approach needs to compliment the company growth strategy. In its M&A strategy, our approach is to first define a strategy for growth and to identify gaps within the growth strategy. It is only after due diligence at this step do we start a focused search to identify the right targets.