Arcus puts Clients First.

Founded in 2005, Toronto based Arcus is a leading market research and strategy consulting firm that surrounds clients with services to deliver better results. Arcus is consistently rated in the top 1% of firms for client satisfaction, delivered outcomes and business performance metrics. As a member of the Canadian Association of Management Consultants in good standing, Arcus complies with global standards in professional services.
Arcus is the only consulting firm with consultants averaging over 22 years experience, twice the industry average. This allows the firm to offer clients deep sector knowledge and unrivaled functional expertise that only experienced senior level leaders can deliver. Arcus is trusted by hundreds of hundreds of private, public, government and non-profit clients across 36 industry sectors.
---
A leading research and strategy consulting firm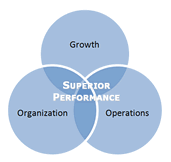 Arcus is a leading research and strategy consulting firm whose mission is to help senior management solve their most challenging problems related to growth, organization and operations. The firm applies a fact-based, structured technique to solve problems. Arcus is a trusted advisor to clients. We understand that clients want small, nimble consulting teams of seasoned people who have years of knowledge and experience. And they want practical, highly targeted information and insights to address their needs.
---
Industry Leading Consultants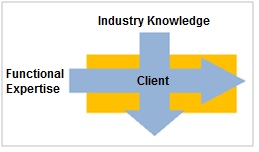 Our Research and Growth, Change, HR and Non-Profit/Public Sector consultants have an average of over twenty two years experience, twice the consulting industry average. Arcus understands that clients want small, nimble consulting teams of seasoned people who have years of knowledge and experience. And they want practical, highly targeted information and insights to address their needs. They have served in C-Level or senior management positions at leading organizations.
---
Deep Industry Knowledge
On average, Arcus's consultants have over two decades of advisory experience. The team also draws upon internal expertise and knowledge within Arcus and over 250 subject matter experts, which enables the firm to harness extensive sector specific senior management insights on industry trends and translate the insights into tangible value to clients.
Many of our subject matter experts have served in leadership (CEO/CFO/COO) positions which give us access to unrivaled expertise to solve client problems expeditiously. For example, one one client project to identify growth opportunities in healthcare over the next decade, Arcus engaged 6 ex. CEO/CMO/CFOs) of hospitals to understand trends in health conditions, HHR, infrastructure challenges and delivery of team based care.
---
Client Successes
Below is a sample of the range of services that Arcus has provided to clients. Please contact Arcus for case studies and to discuss how we can help you.
Review a sample of our client successes.
---
Recent contributions
A survey of 2,350 consumers and 1,320 business leaders for feedback on
sustainability trends

Architecting a multi-year change strategy for a Fortune 500 company

Mentoring a CEO on organizational change

Excellence transformation of a leading B2B services company

Creating a new sales deployment model for a healthcare company

Developing a position evaluation and compensation model for a professional medical association   

Improving services to customer segments by deepening their understanding of customer attitudes
---
Media Coverage
Arcus has been quoted extensively in media on a range of topics and can offer research studies, insights and ideas. Arcus serves as a subject matter expert in a number of functional areas such as growth, change management, human resources, operations, strategic planning across 36 industries. Below are some examples of recent coverage.
---
Leadership Viewpoint and ideas
Learn from innovative leaders to help your organization grow, innovate and optimize its performance in many areas including HR, Marketing, Sales and Operations.
---

Siemens on R&D and Growth Strategy: Mr. Dirk Miller, VP, Siemens. says investments in research and development can be an effective growth strategy for companies today. Read more.
---

CEO view on strategic planning: A survey of over 1500 C-level executives indicates strategic planning can be a frustrating exercise. The top concern is lack of visibility into the impact of plans. Read more.
---

More Insights and Ideas from Business Leaders.
---