Territory and Sales Deployment, marketing and channel management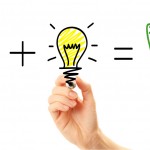 The effectiveness of a healthy sales organization requires an in-depth knowledge of the value of a customer and the effort necessary to release it. A durable consultative selling approach and sales deployment plan includes this ratio and a focus on accounts warrant more resources and attention.
Proprietary program
Arcus has developed a proprietary program designed to systematically assess the sales organization and determine how best to deploy your resources. With our optimization strategy, resources from unproductive areas are re-applied to more valuable accounts, thereby maximizing the sales force's productivity.
Customer scoring and marginal rate of return methodologies
At the heart of our program are customer scoring and marginal rate of return methodologies which segments customers into one of four quadrants based on the relationship between the value each customer brings to the organization and the effort necessary to unlock that value. Our methodology will ensure a successful implementation of the deployment strategy.
---
Growth and strategy services
---
We expect the strategy to deliver the following tangible end benefits.
Effectively align territories
Deploy sales forces according to the skills and capabilities aligned to product-portfolios
Develop systems to provide timely and easy access to information in an integrated manner
Provide analytical tools to analyze data
Understand the impact of adding/reducing number of sales reps in a particular territory
Sales Deployment and Territory Alignment
Some of the many pressing questions companies want answered successfully are:
What is the best structure and deployment to implement my strategy?
How can I "do more with less" and increase sales force productivity and therefore my Return on Investment?
How can we enhance customer coverage, increase performance and lower travel costs?
How do I minimize disruption and manage change effectively while resizing my team?
How do I ensure resource utilization as well as personnel aspects of deployment resulting in rep buy-in and better acceptance?
Building Best-In-Class Selling Strategies
An example of our work is best illustrated in the success of recent client engagements. A technology client in a post merger situation needed to rationalize its product portfolio and align the sales organization to specific industries and skill sets of account managers. As a result of the realignment, the organization channeled its knowledge and expertise to sell product clusters that had the post potential in a shortlist of high growth industries.
Strategies for profitable businesses
We start with the core customer need in each product category. Based on our strategic matrix, we align business strengths with product growth potential and the organizations sales and product knowledge and expertise. As a result of the alignment, the sales organization is more focussed on selling the right products to targeted industries. The approach has been implemented on over 100 client engagements and has delivered stellar results and high client satisfaction.
Better Results
Our focus is on executable strategies. We understand that clients expect results tangible results from their consulting partners. We have proven time and again that our proprietary strategy tools deliver 10% to 40% returns in the first year of an engagement with Arcus. More importantly, the returns are consistent year after year as the organization taps into the new found potential of the realignment and renewed strategic focus.