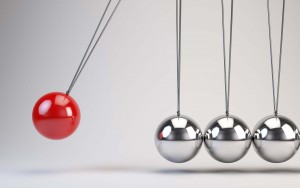 An Arcus survey of 245 HR executives indicates that higher salaries do not automatically lead to higher performance levels. There are many other influencers of performance that are not based on pay, such as commitment, work ethic, and motivation.
Top Drivers of Employee Effectiveness
Our research identified six attributes that are highly valued by employees, often above salary increases:
1. Autonomy. Employees, especially younger ones rate freedom at the top of their list of drivers of performance. They say that following standard practices can deliver superior performance, but to truly excel, employees need to have the freedom to innovate and explore. Unlike industries such as the Fast Food where templates, best practices and micro-management often define best practices, a high level of autonomy and latitude can strengthen employee engagement and satisfaction. Employees will find a way that delivers the best results if they have the latitude to do so.
2. Goals. Giving employees stretch goals can often motivate them to reach their potential.  Setting a range of benchmarks can offer employees the opportunities to define their expectations, based on their potential and often surpass expectations.  Setting goals help employees to create a sense of purpose for themselves and often lead to increased levels of collaboration in the workplace as employees help and support each other as they strive to achieve their goals.
3. Purpose. Employees like to think they are working toward a larger purpose and their contributions are enhancing a broader mandate of the organization. Adding beliefs around "being the best", "striving higher" and "pushing further" often provide employees with a deeper sense of purpose. Adding measurable dimensions linked to strategic outcomes such as- customer satisfaction, growth objectives and product innovation, to these beliefs can give employees the opportunity to calibrate their actions in their own terms.
4. Collaboration. Employees are keen to collaborate and work in a social environment. Social media has helped organizations increase the efficiency of collaboration by giving it new meaning and building "micro-collaboration" opportunities throughout the day across functional areas within the organization. Arcus has identified adaptation of smart social network tools to strengthen collaboration in the workplace as the top driver of innovation. Our research also indicates that the rate of innovation is strongly correlated with collaboration across multi-function teams such as R&D, Sales, Marketing, Supply Chain, Manufacturing, etc.
5. Expectations. While every job should include some degree of latitude, every job needs basic expectations regarding the way specific situations should be handled. Criticize an employee for expediting shipping today, even though last week that was the standard procedure if on-time delivery was in jeopardy, and you lose that employee.
Few things are more stressful than not knowing what your boss expects from one minute to the next.  When standards change make sure you communicate those changes first. When you can't, explain why this particular situation is different, and why you made the decision you made.
6. Visibility. Employees like to dream about a place they can get to as a result of their hard work and commitment. The increased visibility is often a significant motivator that drives their ambition and motivation to contribute to an organization's performance. Giving employees a sense of "what can be achieved" often helps them structure their priorities and outcomes around goals that are of strategic importance to the organization. And finally, our research indicates that there is a strong correlation between employee loyalty and increased visibility of a successful career path.
---
Contact Merril Mascarenhas, Managing Partner, Arcus Consulting Group at (416) 710-2727 or by email for a 30 minute presentation of the report on Employee Effectiveness. The presentation will be adapted for your industry and organization. It will include an optional pilot survey of your employees to benchmark their motivation index vs. 2,145 other organizations. The results are often surprising and provide deep insight into areas where an organization can take immediate actions to boost morale, productivity and collaboration.
---
Arcus Change Management Model
Our change model is based on practices of HROS (highly reliable organizations) in sectors with complex operations such as healthcare and nuclear energy. These organizations follow proven methodologies because human errors can have potentially catastrophic consequences. The comprehensive approach integrates process and human dimensions of change. Please review a sample project to learn more about our approach on an engagement.