Arcus Leadership Training Development Program:  Leaders Make The Difference In Great Org

anizations
In any organization, the real work is done by teams. Sure, each individual has a role to play, but it isn't the lone gunslingers—even the superstars—who have the most influence on an organization. It is the collection of individuals—the team—aligned to a singular critical objective that moves the organization forward. And the highest point of leverage in influencing the effectiveness of the team is the team's leader.
---
How Can Arcus Help?
Arcus' flagship leadership development program, Leadership: Great Leaders, Great Teams, Great Results, takes a"mind-set, skill-set, tool-set" approach to developing leaders who can unleash the talent and capability of their team against the organization's highest priorities. Arcus translates vision into reality for your organization. Known historically for our expertise in time management and leadership development, Arcus has emerged as the leader in helping organizations create sustained superior performance. We do this by helping you identify and execute on your top priorities while engaging the hearts and minds of your most valued resource—your people.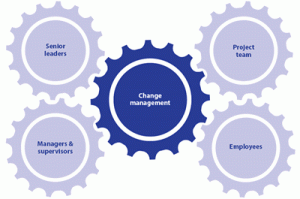 Arcus and Leadership
In addition to drawing from a proven legacy of developing effective leaders, Arcus' Leadership program, through its alliance with global leadership firms, taps into the best thinking of well-known leadership experts such as Jack Welch, Ram Charan, and Fred Reicheld to create a unique, aspirational, yet immensely practical experience. Leaders will learn how to align the four essential systems that drive success, including:
Execution—the discipline of focusing on a few critical objectives with a process for achieving those objectives
Talent—attracting, positioning, and developing individual workers in order to tap into their full potential
Core work processes—creating clearly-understood and aligned work processes for each function of the team
Customer feedback—understanding the one thing you need to know about how your customers perceive you
The fact is, no organization has ever become great without exceptional leadership—without leaders who can connect the efforts of their teams to the critical objectives of the organization, who can tap the full potential of each individual on their team, who can align systems and clarify purposes. And who can inspire trust. Do your leaders make your organization great?
The Four Imperatives of Great Leaders In order for leaders to become great, they must meet four imperatives:
Inspire trust among direct reports, superiors, and peers
Align systems and work processes so they facilitate rather than hinder achievement
Clarify purposes by articulating why goals are established and how individual work contributes to those goals
Unleash the unique talents and contributions of people on their teams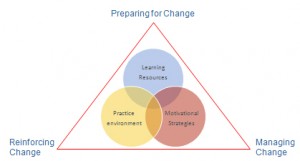 In meeting these essential requirements, leaders ensure that they will be able to tap the full potential of their team in achieving the organization's most important goals. And they will be able to achieve superior results not just in the short term, but year after year—consistently, measurably, predictably.
Clients will have access to dozens of modules addressing daily management responsibilities ranging from running a meeting to developing a strategy—and everything in between.
Budgeting
Business Case Development
Business Plan Development
Career Management
Change Management
Coaching
Crisis Management
Customer Focus
Decision Making
Delegating
Developing Employees
Difficult Interactions
Dismissing an Employee
Diversity
Feedback Essentials
Finance Essentials
Goal Setting
Hiring
Innovation and Creativity
Innovation Implementation
Laying Off Employees
Leading and Motivating
Managing Upward
Marketing Essentials
Meeting Management
Negotiating
New Manager Transitions
Performance Appraisal
Performance Measurement
Persuading Others
Presentation Skills
Process Improvement
Project Management
Retaining Employees
Strategic Thinking
Strategy Execution
Stress Management
Team Leadership
Team Management
Time Management
Virtual Teams
Writing Skills
Learn more about the Arcus Change and Leadership Development Model.
How can we help?
Please review our services below. If you don't find what you are looking for, please contact Arcus. We would be pleased to discuss your project. Often change management requires a combination of numerous services including culture, appreciative inquiry, capacity and strategy planning, etc.
Arcus Change Model
Our consultants draw upon years of direct, front-line experience in a full range of industries. From Energy to Insurance, we help clients harness change and boost performance. Our focus on appreciative inquiry consulting delivers substantial value to clients.
Strategy is all About Implementation. Strategic outcomes are most predictable and effective when companies develop a portfolio of initiatives that are aligned with core competencies and aligned activities enable the company to offer a superior value proposition. Find out more about our Services. Or contact us for a proposal on how we can help for company. Learn more about our Strategic Planning Processes.
---
"Needless to say, there are many firms that provide research and strategy consulting services, but few can deliver the value demonstrated in performing the  scope of analysis, strategies, product evaluations and practical recommendations."  – Mr. Peter Flattery, CEO, Healthcare Insurance Reciprocal of Canada