Occupational Standards, Labour Market, Skills Assessments and Certification Models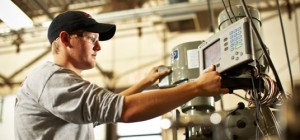 Arcus has substantial experience with Sector Councils and the challenges of the skills trade transition that many industries are facing.Two Sector councils engaged Arcus this year to provide long term pro-active workforce development and manage Occupational Standards, Skills Training change management and human resources consulting services. The objectives of the projects involve stakeholder relations and integrating messages to increase impact with stakeholder groups with diverse interests.
---
The State of Apprenticeship Programs in Canada: Arcus has worked with clients in various sectors who are anxious to see an increase in the number of skilled and certified trades workers available to them.  They would prefer to see Canadian trained workers in these roles and Canadian governments express a desire to improve access but still potential workers who try to enroll in apprenticeship programs face long waiting lists. While demand is there – from those who want to train and those who want to hire – funding for training has not met up with demand. Read more.
Case studies:  We have selected the following examples of our recent work to illustrate various aspects of our experience that mirror or are similar to the requirements of Competency Profiles and Occupational Standards projects. Read more.
Labour Market Research
Arcus provides labour market research and facilitative services to sector councils, employers, unions, government departments and community organizations to help understand labour market demand and supply dynamics, education standards, competencies and training. The focus of Arcus's services for labour market research is to strengthen the understanding of labour dynamics and drivers of productivity. Our client list includes Sector Councils of several manufacturing, service, energy industries, Human Resources Development Canada and several other government departments. Arcus's consultants regularly facilitate workshops for the Canadian civil service, notably for Public Works and Government Services, Transport Canada, the Department of Justice and the Canadian Security Establishment, and others.
Experience in certification models
Arcus has extensive experience in existing certification models that apply to industrial-based sectors such as manufacturing, construction and utilities through our work on national skills assessments, certification projects, Red Seal and skilled trade initiatives for sector councils.
Experience/samples with project subject matter and deliverables:
One sector council client's testimonial (Director of Projects) of our approach included: "Arcus' feedback on the challenges being faced by the industry, potential solutions and tactics to address these challenges will provide the foundation for long term change in an industry that employs over 40,000 Canadians. Your work provided a common framework that will engage employees at every level, complimented by support materials and consultancy support. The proposed approach was practical without being overly prescriptive."
Market research:
Our researchers, Merril Mascarenhas, David Johnston, Dr. Paul Nesbitt, Dr. Marianne Fedunkiw and Francine Burel have over 80 years of collective hands-on experience on major market research and strategy development projects in public and private sectors. We are committed to a data-driven and fact based approach to understand the impact of occupational standards, skills training and productivity. Industry associations: Arcus is a Corporate Member of the Human Resources Professionals Association (HRPA), Market Research and Intelligence Association (MRIA) and Canadian Marketing Association (CMA). Arcus also serves on the Energy Committee of the Ontario Chamber of Commerce. Arcus follows MRIA research standards for all Qualitative and Quantitative research projects.
Survey of the different certification models:
We have conducted surveys of the different certification models available in Canada and other economies like the US, UK and Australia. A special emphasis is placed on existing models that apply to child care sectors and that align closely to the skills assessment systems available through provincial/territorial training and apprenticeship authorities. Part of this work also includes an analytical review of the newly-developed Setting the Standard, a guide for the development of NOS, certification programs and accreditation programs from The Alliance of Sector Councils.
Create and validate a DACUM chart
Arcus has experience with creation and validation of DACUM charts foroccupations based on a thorough evaluation of duties and tasks for occupations. Essential Skills and occupational language benchmarks data collection will be done to validate the situation analysis. We use proprietary research methodologies to analyze benchmarks for data collection of occupational language for standards development. The competencies associated with the job are supported with examples to illustrate each skill via behavioural indicators or other forms of criteria-based evidence. We rate the skills on three dimensions: relative criticality, relative importance and the frequency at which each skill is performed and related importance and relevance of each skill. Arcus analyzes authentic workplace documents or other materials that relate to the concepts defined in the standards. Our experience has been that occupations tend to have diverse descriptors across provinces.
Certification
Arcus develops competency models, assessments and e-learning to provide organizations with certification programs. A properly developed and validated certification program ensures individuals have mastered the critical skills and knowledge identified in the competency model and required for business success. Training Development, Delivery, & Evaluation Our competency-based training programs are based upon professional job analysis yielding valid competency models. Arcus' functional approach to program design ensures the training improves job performance. Competency-based learning (CBL) provides a powerful foundation for the construction of learning solutions through targeting crucial skills and practices that directly contribute to an organization's goals and business drivers.
Training and assessment
Arcus' integrated approach to training and assessment is the basis of our Systems View of Training that includes competency modeling, functional context and competencybased training, competency-based assessment and training evaluation. The goal of our Systems View of Training is to align assessment and training with performance improvement on the job and the mission of the organization. Arcus measurement experts conduct program and training evaluations to assist the organization in managing these programs and training so that the expenditure achieves a rapid and large return on investment.