Market and Customer Research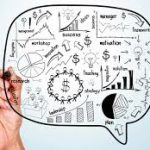 Research expertise and techniques for surprising customer insights: Our focus is on leveraging our industry knowledge to identify surprising and relevant insights that can add substantial value on our clients businesses. Arcus is a corporate member of the Market Research and Intelligence Association and follows MRIA research standards.
---
Our services
Qualitative and Quantitative Research
Brand Audit
Market development potential
Customer Dynamics
Competitive Intelligence
Advertising Effectiveness Testing
---
Media Coverage
Arcus has been quoted extensively in media on a range of topics and can offer research studies, insights and ideas. Here are some examples from the Globe and Mail, CTV, Global TV and others.
---
Why we are different
Data-driven insights to understand the impact of changing consumer behaviour.
Best practices that drive your marketing, growth and channel strategy.
Forward-looking research insights and analysis for better decisions.
Objective advice on marketing strategies to best connect you to customers
Customer knowledge and intelligence are powerful tools to deliver a competitive edge to our clients. We will help your organization identify needs and mindsets of customers and prospects with best practices through secondary research, phone based surveys, focus groups and one-on-one in-depth interviews.
Find out more about our customer satisfaction, strategy and research services. Read about our client successes. Our team, client successes, approach and ideas will provide an overview of our expertise.
---
Innovation in Market Research – an Arcus report in collaboration with MRIA
Arcus reached out to senior Market Research Buyers for answers in our "B2B Innovation in Market Research" series. The initiative was launched in partnership with the Market Research and Intelligence Association of Canada (MRIA). The purpose of the Innovation Project is to share thoughts, ideas and approaches from Market Research Buyers about opportunities for innovation. Arcus organized three panel discussion and interviewed 35 market research buyers to understand the opportunities for performance improvements in social media monitoring and measurement. Read More.
---
Our approach
Our approach is unique in many ways. Unlike other firms, our approach stems from implementation feasibility projections. As a result, our clients receive practical recommendations that enhance strategic and operational plans to increase the probability of success. We believe that deeper, relevant and surprising insights drive better business decisions.
Step 1: This step involves a thorough analysis of your industry, competitive environment, customers, products and services and the buying process.
Sept 2: We will define the strategy that would best meet the needs of your target markets. After we identify a relevant marketing strategy and brand position, we will define the selling process based on in-market research and collective experience of the customer's buying process.
Step 3: We will define a pricing framework for the most profitable product and service mix based on insights generated in steps 1 and 2.
Step 4: We will provide directions for marketing tools that would resonate with your stakeholder groups. In step 4 we will also identify the most cost effective message delivery tools.
In an increasingly commoditized marketplace, companies want their products and services to stand out from the crowd. Hence, marketing and sales executives need to understand customer needs and value, establish a successful brand, acquire and retain profitable customers, and boost marketing efficiency, to name just a few of today's challenges. Knowledge development plus experience enables us to provide road-tested strategies in a rapidly evolving marketing environment.
Substantial resources and expertise: The Marketing & Sales Practice draws on best in class resources to build substantial, profitable growth through superior marketing. We bring highly experienced marketing professionals and state-of-the-art knowledge in sales, retail and product development, all closely connected to our industry and client expertise.
Relevant marketing and sales issues: We focus on the most relevant marketing issues – issues that reflect real-world concerns of business leaders. We ground our work in a thorough understanding of customers and their needs. Our scale of engagements keeps us at the forefront of marketplace developments. Our marketing process includes a comprehensive evaluation of all influencers of marketing strategy and profitable growth. We distil the challenges in each of the areas.
Here are some strategies used by leading marketers to deliver superior value to their customers. Custom value creation: Most marketers today have experienced disappointing results from cold calling. They are looking for new ways to engage acquire new business and engage prospects.Many are now embracing new technology tools such as social media to get their messages out and inform potential clients. Read more featured research: Five Trends driving B2B Marketing and Sales.
---
Find out more about our marketing related services: