How Ontario Health Teams can address reduce hallway Healthcare In Ontario: An integrated health care system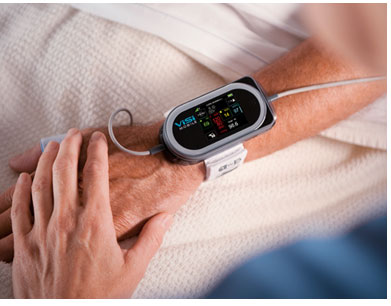 The healthcare system in Ontario has signifcant challenges primarily de to inadequate capacity where it matters – in situations of more crotocal illnesses. The bottle neck has to do with a lack of beds for alternative levels of care (ALC). The second challenge is how paients and family members navigate a disjointed system where getting a family member into long-term care or securing cancer care. And third, there is a crisis in access to mental health and addiction services because of a lack of capacity to address acute situations.
Where are the challenges?
Overcrowding is driven by surges in patient flow especially during the annual flu season. Atleast a sixth of acute care beds- about 3000 beds (of 20,000 acute care beds) are occipied by patients who have been medically discharged but waiting for an ALC to be arranged- such as a long-term care space, rehab bed or home care.
Another challenge has been access to primary care. Where patients end up in hospital emergency rooms which are open 24×7 when primary care is unavailable.
A third challenge is inadequate capacity in home care and community-based mental health care driving average wait times in Ontario to 16.3 hours in June 2019 from 14.4 hours in June 2018, vs a peak of 18.3 hours in January 2019. This is far higher than the target of 8 hours which has been met for only 34% of patients.
Ontario Health Teams – a solution for more efficient Health Care
A key driver of efficienices is having conduits between disjounted points withint the healthcare continuim for patients. An OHT can facilitate the collaboration among health care providers and services making it more accessible to patients. The Government of Ontario has stated that the operations of OHTs will include 8 building blocks, of which digital health is one which is to record and share all the digital health records of patients. This will streamline and integrate point-of-service systems and leverage patient health data for effective healthcare delivery and decision support leading to a better patient experience.
The key driver of an integrated health care system will be access to a central repository of electronic health records to allow resources to be assigned to the patient to address wait times and gaps in care delivery.
---
Service coverage
The variety, breadth, and depth of the projects where Arcus can be a resource are made unique by each client's specific needs. By providing a very small sample of projects we've completed, we can help you understand how and when to use our services. Visit the links below to find out more about a specific problem or opportunity you would like to address.
Below is a sample of the range of services that Arcus has provided to clients.
A survey of 2,350 consumers and 1,320 business leaders for feedback on sustainability trends
Architecting a multi-year change strategy for a Fortune 500 company
Mentoring a CEO on organizational change
Excellence transformation of a leading B2B services company
Creating a new sales deployment model for a healthcare company
Developing a position evaluation and compensation model for a professional medical association
Improving services to customer segments by deepening their understanding of customer attitudes
---
"Arcus manages to consistently deliver tangible results on market research and strategy projects. They combine deep business expertise, powerful research capabilities, and innovative thinking to deliver substantial value."
– Vice President, Nikon
---
Media Coverage
Arcus has been quoted extensively in media on a range of topics and can offer research studies, insights and ideas. Here are some examples from the Globe and Mail, CTV, Global TV and others.
---