Task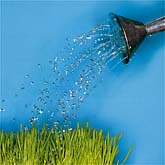 The scope was brand development and repositioning. Focus group research to re-position the company and its sub brands during a time of fierce competition among IT companies with convergent products. Qual-quant focus groups were conducted in which consumers' impressions of the brands were measured using rating scales and discussion.
Methodology and results
Respondents were then exposed to stimulus material representing various different positioning approaches, and the response was again measured both quantitatively and qualitatively. The result was an edgy new positioning to cover the company's brand and all of its sub brands.