Remote monitoring of patients with chronic problems, such as heart failure and diabetes, is growing. Remote monitoring of patients with chronic problems, such as heart failure and diabetes, is growing and it's set to become more relevant for the medical community. The key players in the patient-monitoring systems business are likely to focus on optimizing monitoring and making it efficient and more economical as competition increases in a market that may exceed $9 billion this year. Contact Arcus for the Patient-monitoring systems Report.
Extract from the Study: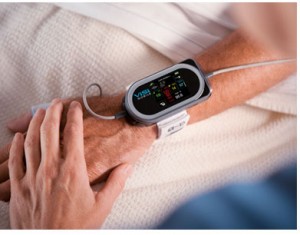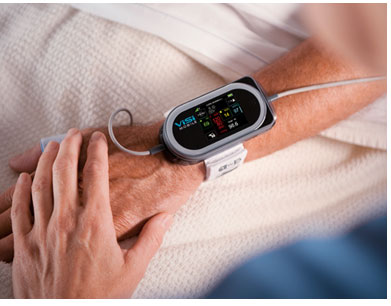 Patient-monitoring systems: Philips, the world's largest maker of patient-monitoring systems, aims to generate clinical and economic evidence of telehealth's benefits such as saving money and managing patients more effectively.  Philips has spent more than $10 billion buying health-care assets since 2001. General Electric, the world's biggest maker of health-care imaging systems, and Intel formed a venture in August, 2010 to create products for patients with chronic diseases and elderly people at home or in assisted-living accommodation.
In Europe and North America, millions of users still use first- generation community alarms and heat sensors as health- monitoring devices at home. More advanced monitoring devices have now appeared and the global telehealth market is expected to more than $9 billion by 2012 from about $7 billion last year.
Aging populations and lifestyle changes
Arcus predicts that the global health-care market will grow by 4 percent to 5 percent annually from 2011 as aging populations and lifestyle changes in emerging economies lead to more chronic, cardiovascular and respiratory diseases. There is an significant need for new technologies to be able to address the demographic changes. Telehealth will offer new ways to support the aging population. Telehealth systems can provide medical staff with timely information about patients' health, allowing intervention before a condition gets critical. This may save money for governments through reduced hospital admissions and fewer emergency-room trips, and it may help patients in rural areas. Philips has been engaged in telehealth for more than 10 years and developed the Motiva platform, an interactive device that connects patients and health-care providers through a home television and broadband Internet.
System Demonstration Projects
Several countries including Denmark, France and the U.K. are evaluating such services by funding large demonstration projects. Philips' Motiva is being used by heart failure and diabetes patients in the London Borough of Newham as part of the Whole System Demonstrator project — a two-year controlled trial conducted by the U.K. Department of Health. There is a significant need for new solutions in health care as people are living longer and health expenditures are growing in most nations. One of the key challenges will be to introduce telehealth solutions in the market with the constraints of privacy and data management. Media reports indicate that Philips said in September that its health-care unit aims for earnings before interest, taxes and amortization as a percentage of sales of between 16 percent and 18 percent by 2015, more than its consumer lifestyle and lighting units.
Care increasingly takes place at home
Within the health-care sector, the increased activity is expected to contribute to the expansion of the home-care business from about 15 percent of sales to about 20 percent as care increasingly takes place at home. Beside telehealth, home care includes baby feeding products and defibrillators. Arcus expects 2 billion people to be aged 60 or more by 2050. As much as 80 percent of health-care costs are related to chronic diseases, a figure that will rise, moving the focus to continuous care. The main obstacle in North America to the development of telehealth is the absence of payment systems for the services. There is a need to develop models that integrate existing care providers; and a general lack of awareness. In most countries there aren't reimbursement structures involving insurance companies or national health-care services resulting in numerous pilots.