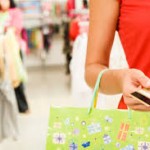 One in four Canadian consumers are  "showrooming" – visiting retail stores to see products, but then looking for the best price online with their mobile device while at the store, according to an Arcus Retail Trends Report. This trend is likely to dominate the shopping season as a third of Canadians say they research prices of products online and then buy the product at another traditional or online retail store. This trend is likely to grow rapidly as almost all smart phone users research prices online. The emergence of mobile bringing the Web to the store will be very disruptive.
Showrooming is forcing retailers to evolve to meet changing consumer needs and embrace showrooming instead of fighting the trend.  This is especially relevant in a strategy to combat pure-play online retailers. Two unique subsets of shoppers find showrooming attractive: (1) those who do not like providing financial information online because of concerns about identity theft or don't like disclosing their credit card information online and (2) those comfortable with mobile shopping. For these shoppers, the benefit of "high touch" shopping is secondary to price and convenience.
Showrooming Trends in Retail
New research from Arcus's retail practice indicates that about 10 percent of Canadian e-commerce purchases originated on mobile devices. The trend is growing by about 4 percent a year.  In-store pick up accounts for about 2% of industry sales but is growing rapidly. There is vast potential in this area because most customers are familiar with the features of their smart phones but only a small percentage actually use mobile phones for purchases. Stores like Gap and Nordstrom have started offering mobile-only deals so that customers can look at deals for store merchandise even while they are browsing in-store or waiting in line. Online-only stores such as Amazon have launched price check phone apps to encourage customers to compare prices while in-store. Best Buy and Costco have replaced some standard bar codes with special Best Buy/Costco-only codes on big ticket items so they cannot be scanned and compared online.
Wal-Mart's iPhone app caters to people shopping inside a Wal-Mart store. It has a feature called "in-store mode"- a key feature aimed at keeping Wal-Mart customers engaged with Wal-Mart while they are at the store and to provide a customized app for a specific store, based on the shopper's location. The app has promotions specific to each store.  Wal-Mart is also testing "Scan & Go", a feature that would let you scan can items for self-checkout. Mr. Gibu Thomas, Senior VP of mobile and digital for Wal-Mart Global eCommerce says in this CNET article, 60 percent of Wal-Mart shoppers opted to use the "in-store mode" within two weeks of its launch. The article also says that about 12 percent of US sales through the app are from customers inside a store.
Traditional retailers are also tapping into their advantage of same-day delivery and returns vs. their online-only stores.  The option of same day pick up is especially popular for bulky items with higher shipping costs. Retailers are addressing showrooming with six strategies:
Position stores as extensions online shopping
Increased emphasis on in-store real time mobile promotions
Introducing web return centers
Increasing pickup locations
Launching new free shipping outlets
Drive-through service centers for online sales
The next frontier that traditional retailers haven't explored yet is to change their price match guarantee to include competitive online-only stores. This strategy has significant upside because it would neutralize the advantage that some online-only stores have with regarding to pricing. While operating margins of traditional retailers are likely to decline with this strategy, it offers opportunities to cross-sell and up-sell customers.
---
Contact us
For more information and for a complimentary presentation on best practices related to a problem that your team would like to solve, please contact us.