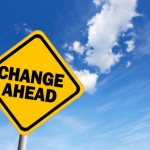 Arcus Private Enterprise Advisory professionals partners with organizations to find proven ways to improve the performance of business operations and increase shareholder value in a competitive market place. A significant share of our consultants have over 25 years experience in specific functional areas and relevant industries.  Hey have served in senior executive leadership positions within these organization. Our goal is to leverage the experience of our 245 subject matter experts and consultants to deliver unparalleled insight and value to clients. If your expectation is to engage an experienced and trusted advisor to private companies, we are here to help. Contact us today to discuss your needs.
Listing of all advisory services
Arcus Private Enterprise Advisory helps mid market organizations build their businesses by working closely with shareholders to identify growth, governance, people and operational performance improvement opportunities which can deliver substantial increases in shareholder value within a controlled risk environment. Our focus on intersections of value between functional expertise and industry knowledge ensure that clients receive a comprehensive 360° set of services to meet their organizational needs for value creation.
Arcus's Advisory service areas include:
CIO Advisory
Corporate Intelligence
Cyber Security
Data and Analytics
Deal Advisory Technology
Digital
Dispute Advisory Services
eDiscovery Managed Services
Enterprise Architecture
Enterprise Risk Management
Evidence and Discovery Management Services
Financial Risk Management
Forensic Technology Services
Fraud Risk Management
Governance, Risk & Compliance
Infrastructure Advisory
Information Management
Internal Risk and Compliance
Intellectual Property and Contract Compliance Services
Investigations
IT Advisory (Management Consulting and Risk)
People and Change
Restructuring and Turnaround
Strategic Planning
Shared Services and Outsourcing Advisory
Strategic Alliances
Strategy and Operations
Technology Enablement
Transaction Services
Valuations