Social media commerce strategies for CEOs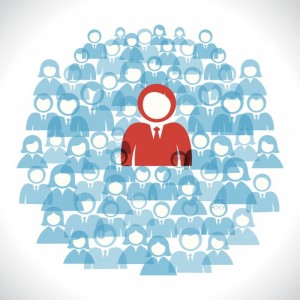 Social media bootcamp  for CEOs. Today most CEOs are faced with many questions regarding Social Media. What is the ROI? Is it worth investing in? What are the tangible benefits? A lack of a persuasive business case and contradicting information has resulted in some inertia with regard to investing in the space.
The prevailing opinion is that social media is a free marketing channel that is good for sharing information but has little consequence on reputation and business results. It is important to distinguish between social media and social networking. Social media is content created by people using publishing technologies. Social networking is focused on building online communities with shared interests and activities. It is important to understand how users engage in social communities. The 90-9-1 Principle of "participation inequality" applies here- 1 percent of people create content, 9 percent edit or modify that content, and 90 percent view the content without contributing.
Social media bootcamp for CEOs
There is some good news. Those CEOs who have adopted Social Media successfully have used carefully crafted strategies that are aligned with their corporate business plans to cover three broad areas: increasing employee engagement, engaging customers and strengthening the company's reputation. CEOs must consider some important facts about Social Media:
Engage employees
Here are some surprising facts from the Arcus Employee Engagement Research Report:
Only 20 percent of employees are engaged with their organizations, the remaining are actively disengaged. Moreover, managers rank internal communications problems as ranked highest as a barrier to productivity. 55 percent of employees feel they work in silos and only 28 percent of employees say their companies are  effective in communicating with them. Social media can help. Here are three steps you can take to address these gaps:
Create a "You Ask, We Answer" Forum. A key tool used by CEOs to leverage social media is to open a highly transparent two-way communication channel with employees. A "You Ask, We Answer" forum hosted on the company's Intranet will enable employees to post questions with an anonymous post option. The response time is important. A 24 hour turn around will increase employee confidence and also demonstrate that the channel is important to the management team. Mandating an answer to every question also reinforces the transparency of the channel. The benefits of the Intranet Q&A strategy includes a deeper understanding among employees of the corporate strategy, the challenges faced by the company and how employees can help with a shared decision making process.
Recognize Performance. A second strategy is to use the internal channel to recognize outstanding employee performance. A monthly recognition program with an outline of the case that led to the award can inspire employees to find new and innovative ways to solve problems.
Empower employees to blog. The third strategy for the intranet would be to encourage Employee blogs. This allows employees to share ideas, knowledge and solutions within the organization. A scan of these ideas may allow the company to tap into new strategies to increase client satisfaction and solve problems that may otherwise not be apparent. Employee blogs also allows quick insights into departments and issues such as gaps in employee development, leadership issues or product sales related challenges.
Engage customers
Define your social networking strategy. A good strategy is focused on sharing useful content that is of interest to your network of customers, employees and partners.  A good strategy will also allow you to identify  success points in your social media plan and leverage information that can position your company as a leader and innovator. A key driver of the process is a continuous and ongoing stream of relevant information that we call a "drip strategy".
Engage your contacts. Most of us have a presence on LinkedIn, Twitter and Facebook. Few of us really understand how to leverage the platform. Leading social media users will tell you that it isn't about the number of connections, it is more about the quality of connections. A good gauge is to ask if your connections would recommend your company or your work. A higher percentage of  recommenders means your social strategy is working harder for you.
Foster a community. Your sites should promote active participation and foster a community as part of an enhanced shopping experience. This is facilitated by a high level of social interaction and consumer-driven content that support the shopping experience and deliver superior value to the customer.  A community can be a valuable asset to help your customer support team solve problems quickly and efficiently. Fans of your company can connect directly with other customers and offer solutions that could strengthen customer satisfaction.
Focus on destination branding. Making your brand a destination is likely to drive your social commerce strategy. Create a channel to listen to what your customers are saying and respond and act quickly to criticism. Our research shows that customers can be a valuable source of feedback on satisfaction drivers and their input can dramatically increase sales. The approach allows more informed decisions about social commerce strategies and improvement of the customer experience. A key measure of success is how many of your customers become your advocates.
Monitor online conversations. It is critical to monitor in-market conversations about your brand and products. A better understanding of the tone of conversations can provide valuable indicators of the value your brand delivers to customers. A good social media strategy will include metrics that provide insights on activity, sentiment, share-of-market, and themes of online conversations. Thought leaders who are also prolific bloggers are closely monitored. With a sound impact measurement strategy, companies will be able to assess the return on social media investments and also offer benchmarks for ongoing social media activities. Companies can use analytics tools such as the Arcus Reputation Analysis and Management Tool (ARMA) for a real time, on-demand and in-depth understanding of the reputation of their brand on the Web. An advanced analytics tool searches, tags, and indexes topics on the Web. It can filter thousands of online content sites and identifies relevant brand and reputation information by applying discovery tools that interpret content trends and provide deeper visibility into impacts on strategies and sales.
Leverage key social networking tools. Explore emerging trends in social media tools such as Widgets (portable carts (e.g., zazzle.com) and  brand engagement (e.g., lemonade.com), social bridging (enable shoppers to log into e-commerce sites without a registration ID) and Mobile Social Networking Applications (allow users to access social networks from their smartphones). These cutting edge tools create seamless interfaces with customers and your brand. They encourage more frequent interaction and robust two way communication.
Please contact us for a complimentary presentation on a business problem your team would love to solve. Find out how to benchmark your social media strategy with a presentation on best practices from 1500 companies and viewpoints of CEOs.