Arcus partner Pinnacle Group's processes are featured in a Harvard Business Review article on business process re-enginneering at Volkswagen of America.
70% of CEOs say operation excellence is a priority. CEOs are placing increasing importance on implementation and operations management. Today, strategic insight into managing a business isn't enough. CEOs are placing increasing importance on implementation and operations management. As cost control becomes a priority, achieving operational excellence is an essential part of any corporate plan.

Case study: The corporate strategy at VW was clear. The difficulty was one of strategy implementation. Most would agree that strategy should drive IT operations, but legacy IT architecture and financial constraints imposed limits on what could be done to enact strategy. Business decisions about IT deployment made in the 1990s, when the company was in survival mode, created a need in the early 2000s for substantial IT investment.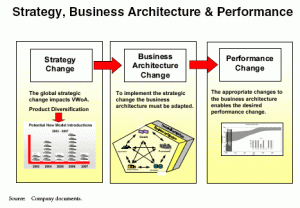 But most members of the ELT were either not around during the mid-1990s or had forgotten about decisions to withhold IT investment to support market incentives. Setting priorities is one of the hardest things managers do. You try to involve everyone in the process and make it transparent, so that everyone owns the outcomes.But there is always room to second-guess the process, or decisions made in the process. People have a tendency to forget why decisions weremade,or that we all agreed on thedecision when it was made. What they see is "my project didn't get funded, and this is keeping me from doing my job." IT looks like an obstacle. If there's one thing I'd like to turn around, it's the idea that IT is an obstacle. Read the article in Harvard Business Review.
---
CLIENT TESTIMONIAL: "Needless to say, there are many firms that provide research and strategy  consulting services, but few can deliver the value demonstrated in performing the  scope of analysis, strategies, product evaluations and practical recommendations. Your commitment and ease of doing business with your firm insured that we had a sound basis to address our most challenging business decisions."
– Business Process Optimization Project, Healthcare Industry
---
Our Experience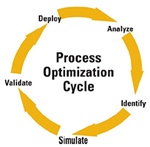 The effectiveness of your business processes has a direct correlation with the success of your business. By optimizing your processes, you can dramatically improve your productivity, output and overall level of service. Regardless of your industry, in today's competitive environment, you must increase your productivity in order to compete and to ensure that you remain, not only in business, but also profitable. The end result is an efficient process that will provide consistent and measurable results each and every time it is executed.
Contact us: Find out more about us. We invite you to learn more about us by exploring the links above. Contact us to learn how we can solve your business problems.