Turn innovation into business results at an Arcus Innovation Workshop.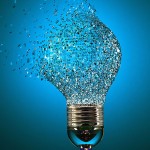 Innovation and Strategy Workshops can help your organization grow its revenue, optimize productivity and improve processes and organizational culture. Every year, several leading organizations attend Innovation Workshop sessions with Arcus Consulting Group to form a vision of how to use leverage their ideas, strengths and vision to achieve high performance in the future. The workshops cover trends in products, consumers, markets, sectors, organizational development and operations, drawing upon our comprehensive research in the areas of customer service, growth, strategy, organization and operations. Workshop agendas are tailored to meet the interests and objectives of the audience, but with high performance business always in mind.
---
Innovation and Strategy Workshops
As a leading research and strategy company, we look beyond a particular market development to understand how trends across the growth landscape will impact businesses and other organizations. Our unique approach to innovation workshops—which combines the latest industry research with ideas from over 1500 senior executives with the real-world experience of our consultants in the field—is focused on helping senior executives prioritize their investments in and use of innovation for high performance.
Whether the goal is to spend a day exploring hands-on how emerging trends will affect business or looking in-depth into a particular business area or the latest strategy development techniques, an Innovation Workshop can help you see and forge a path to the future.  Interested? Innovation Workshops are held on-site or at off-site locations—you decide. For more information on workshops, please contact us.
---
Arcus Innovation Workshop: A highly customized workshop for senior executives.
Innovation, Creativity, Action and Performance Improvements- in one fun, action-packed day of discovery and learning. Here are the objectives:
Expose participants to tools, processes and systems to innovate more systematically
Develop expertise in idea generation and implementation at the Operational Level
Generate action plans and project plans that support your Business Priorities
Develop Innovation processes and structures to drive long term productivity and culture change.
---
What does it take to innovate?
The majority of executives make it to top positions by being very good operational managers: meeting sales objectives, improving products and services to keep up with competitors, supporting existing customers and acquiring new ones, and so on. Arcus' multi-industry survey of senior executives found that of all the challenges companies face in this area, the biggest challenge is finding ways to create a "climate for innovation". Management is about business results and processes. Leadership is about people. The key quality you need in good leadership is passion—the urgency to attack and solve the complex problems that all organizations face.
As Arcus research indicates that to do so, you need to be surrounded by highly talented people, and you need to find a way to transmit your passion to them, so they will buy into your vision of the future, perform at the highest possible levels, and come up with innovative solutions to the challenges of achieving the vision. No surprise, then, that the topic of innovation has been gaining ground as CEOs seek to incorporate concepts like "a culture of innovation" into their assessments of a company's long-term value.
The Arcus Innovation Series is based on indepth interviews with over 1500 senior executives from companies like Unilever, Domtar, GM and Maple Leaf Foods. They argue that leadership is about having a vision for innovation and creating a framework for action around the vision to allow partners and employees to pioneer new ways of working.
---
For more information and for a complimentary presentation on best practices related to a problem that your team would like to solve, please contact us.