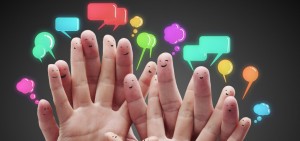 Finding and focusing on the most valuable customers of our clients.  Customer loyalty programs are one of the most important drivers of predictable revenue growth. Increasing loyalty by 10% can generate a fourfold return on revenue growth. It is clear that an increasing frequency of brand introductions, changing customer preferences and lack of a concerted effort on the part of companies is resulting in erosion of customer loyalty across industries.  Our focus is on implementing best practices in strengthening customer loyalty with specific solutions based on industry knowledge and customer insights. Our approach frequently has a dramatic impact on revenue growth for our clients.
Targeting the most valuable customers
For an effective customer loyalty strategy, the key drivers of loyalty need to be identified in context of their related impact on future revenue streams. Most companies focus on short term returns from customer loyalty. The challenge of maintaining a longer term vision to strengthen loyalty has had a significant impact on long term revenue growth and profitability for our clients.
These loyalty drivers can vary across industries depending on the product price, perception of value, unique product features and maturity of the market segment. The process of upward migration is a result of a concerted effort to strengthen customer loyalty which in turn can lead to higher purchase frequencies and outlays. A strategic approach to customer loyalty can reduce the erosion of value as a result of downward migration by up to 40%, depending on the industry.
---
Growth Strategy and Innovation: An interview with Mr. Dirk Miller, Vice President, Siemens. Mr. Miller believes investments in research and development is the most effective growth strategy for companies today.
---
Customized programs
Our solutions for customer loyalty focus on three key areas:
Most profitable customer architecture. We have created a repository of best practices identify the most profitable customers of a brand and to address erosion of loyalty. We thereafter develop a base of initiatives and tools that will exploit specific opportunities. High-impact direct, online, and face-to-face programs to influence customer behaviour are the architecture of an effective loyalty effort. To maximize speed and impact, we help our clients run pilots – taking a test-and-learn approach. We then help roll out successful approaches across the organization, offering support when these approaches require new skills and capabilities.
Targeted value proposition and delivery redesign. Longer term, improving loyalty involves changes to a company's value proposition and delivery. The trick is to eliminate key sources of dissatisfaction, increase customer "stickiness," and/or exceed competitive offers. Arcus helps identify changes that are likely to have profit impact far in excess of the investment required. We work with clients to transform their measurements of customer satisfaction into the means to track the 100-plus attributes linked directly to migration behaviour. We then help redesign key service processes at the front line to significantly improve the elements of the experience that customers most value.
Effective and efficient rewards programs. For some companies, a rewards program is an effective tool for gaining share of customer wallet. For other companies, a competitive rewards program is expensive but necessary to be fully competitive in their industry. In either case, we help craft a high-impact program or improve the design of an existing program, adding critical relationship management elements and developing a powerful partnership strategy with other industry participants, if appropriate.
---
Contact us to discuss a change management plan to transform your organization or for a complimentary presentation on a business problem your team would like to solve.