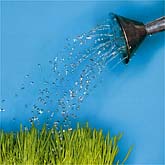 Our Human Resources Consultants  have an average of over twenty two years experience, twice the consulting industry average. Arcus understands that clients want small, nimble consulting teams of seasoned people who have years of knowledge and experience. And they want practical, highly targeted information and insights to address their needs. They have served in C-Level or senior management positions at leading organizations.
Consultants – Human Resources
Merril Mascarenhas, CMC, ICD-NFP
Strategy and Change Management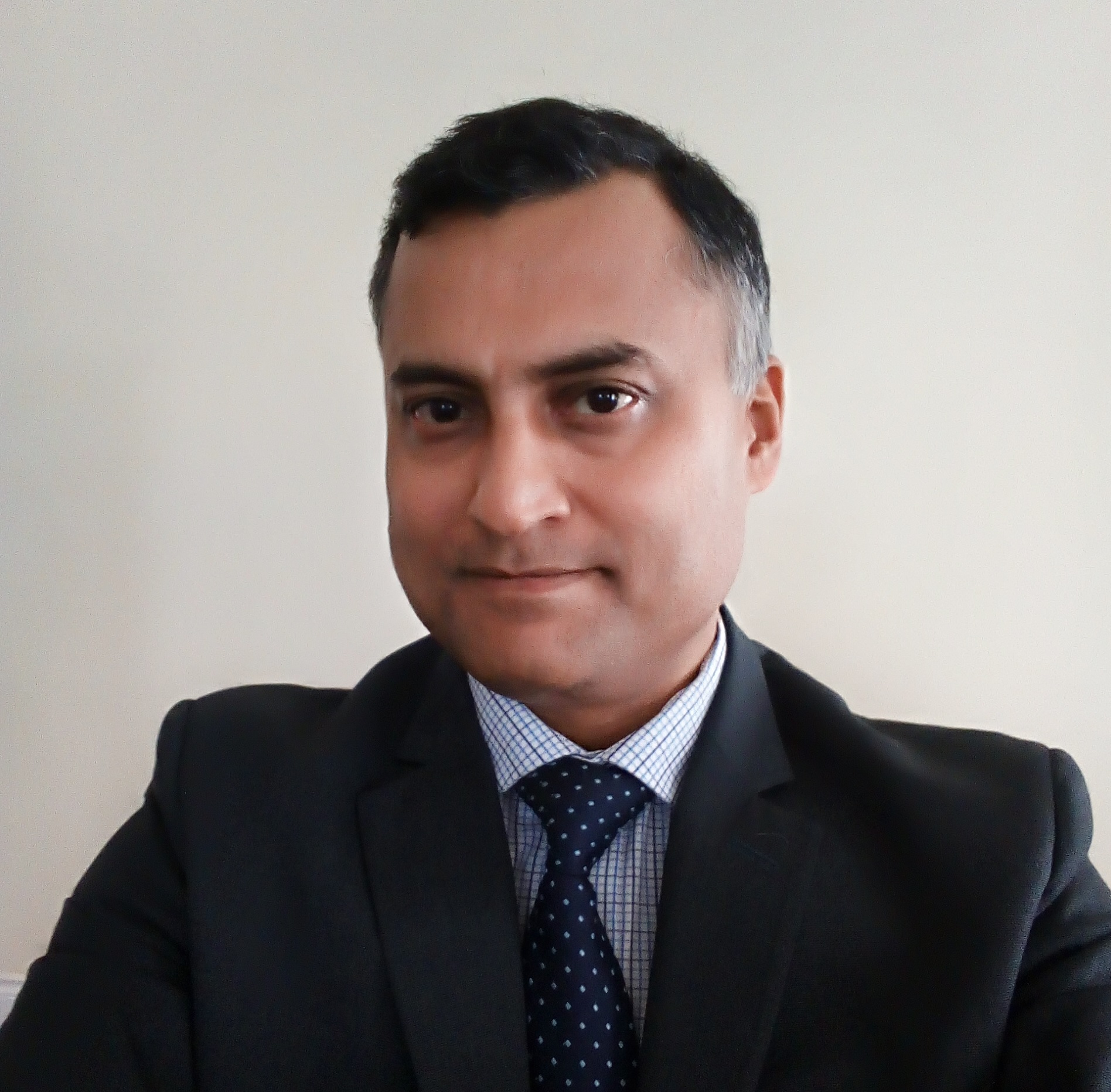 A Certified Management Consultant, Merril Mascarenhas is a Managing Partner at Arcus Consulting Group. He is also a Certified Neuro-Linguistic Programming Practitioner. Merril has directed a number of projects aimed at helping companies develop growth strategies and reorganize for improved effectiveness and operations capabilities. His work has encompassed over 36 industry segments including, automotive, food, healthcare, energy, pharmaceuticals and medical products, chemicals, banking, consumer products, high tech and industrial sectors. Merril's experience in strategic consulting gives him a unique perspective on business challenges faced by senior executives. He is passionate about bringing fresh thinking to all business issues. He has advised senior executives at some of world's greatest companies such as – Johnson and Johnson, Mercedes Benz, Procter and Gamble and GlaxoSmithKline in North America, Europe and Asia.
Merril is a trained facilitator and frequent speaker on business strategy, growth and organizational practices at industry events. He is regularly called upon by BNN, the Globe and Mail, Toronto Star and other leading news organizations as a commentator on change management and business strategy issues. He has presented to the MBA class at the Kellogg Schulich School of Business on topics such as sustainability and change management and has been an Instructor for the Harvard ManageMentor executive training program. He has completed several leadership and management programs, including the Governance Leaders Program at the Schulich Business School.
Merril has been an active participant in many leading organizations and has served on the Ontario Business Advisory Council, an organization that advises the Premier and Government of Ontario, the Sustainability and Energy Task Force of the Ontario Chamber of Commerce and boards and councils of the Toronto Board of Trade, Market Research and Intelligence Association, Canadian Marketing Association and several other organizations. Merril has over 20 years of governance experience and has served on boards of organizations such as Toronto East General Hospital, High park Initiatives, Boardmatch.org, Osteoporosis Canada, Kiwanis Boys and Girls Clubs and Epilepsy Canada. Merril currently also serves on the Board of Quinte Health Care. QHC provides health care services through four hospitals – Belleville General Hospital, North Hastings Hospital, Prince Edward County Memorial Hospital and Trenton Memorial Hospital.
William H. Brown,  BSc.Phm, RPh.    
Strategy and Organization

William Brown has held several leadership positions including President and CEO of Aetna Health Management Canada Inc. AHM was created by Aetna Life to introduce managed care principles to the benefit of large Canadian corporations. Concurrently Mr. Brown was President CEO of First Canadian Health, a company specifically created by Aetna to manage the Federal Benefits Program for the First Nations Peoples across Canada. This organization represented a unique relationship between the federal government (Dept. of Public Works), the Tribal Councils Investment Group of Winnipeg Manitoba, and Aetna Life.
Prior to the position with Aetna, Mr. Brown was President and C.E.O. of Columbia Health Care Inc.  a company that expanded into the largest provider of private rehabilitation services with 33 clinics across Canada. Mr. Brown also served in other leadership positions at Medis Health and Pharmaceutical Inc. which was subsequently acquired by McKesson Corporation of California. Bill's special interests have been in the pharmaceutical and pharmacy services industries.  As governments struggle to address ever rising healthcare costs, Bill has gained unique experience and passion for the need to address the cost effectiveness of changing government policies and compensation models. Bill is a graduate of the University of Toronto where he earned the degree of Bachelor of Science in Pharmacy.  Bill also holds a current R.Ph designation.
Darrell Sewell, CHRP, BSC
Senior Consultant

A Certified Human Resources Professional and Health Care Executive, Darrell Sewell is a Senior Consultant at Arcus Consulting Group. Darrell has spent his entire career in the health and human services sector.  As a human resources professional holding his CHRP designation, he has previously held senior positions in several organizations including Vice President, HR & Hospitality Services at Lakeridge Health, Joint Vice President of HR for both Lakeridge Health and Rouge Valley Health System, Provincial Director of HR for Ontario March of Dimes, Director of HR for Scarborough General Hospital, and Manager of HR for The Donwood Institute.
Darrell's experience in governance, strategy and performance measurement in hospitals and as former board member and Chair of the Durham College Board of Governors gives him a unique perspective on organizational performance management, culture and success.  His expertise in the field of human resources extends from employee/labour relations to workforce planning and engagement; from compensation administration to occupational health, safety and wellness; and from organizational development to change management.  With over twenty-five years of service in the health care industry he understands and appreciates the important correlation between workforce (employees, physicians and volunteers) satisfaction and patient satisfaction and the overall care experience.
After graduating with a Bachelor of Science degree from McMaster University he attended Durham College where he graduated with his General Business in HR Management diploma. Darrell was recently accepted into the Master of Health Sciences (MHSc) program, Community Stream at UOIT and was previously among the first graduating class to complete the Health Leadership program from U of T's Rotman School of Business.  Outside of his HR responsibilities Darrell has lead many ancillary services within hospitals including Patient Care Support Services (environmental services, infection control, linen and laundry, printing, mail), Engineering and Infrastructure, and Food Services (patient and retail operations).  Projects completed within these portfolios lead to significant transformations of service delivery, enhanced customer service outcomes, alignment with leading practices and benchmark financial indicators, improved workforce engagement, and rejuvenated capital assets and equipment.
Darrell has worked with such clients as the Ontario Hospital Association (OHA), Health Quality Ontario (HQO), the Centre for Addiction and Mental Health (CAMH), and Northumberland Hills Hospital.  Projects touched on elements of leadership assessment, succession and development, as well as operational policy and outplacement supports. He currently serves as a member of the Family Selection Committee with Habitat for Humanity Durham as well as a build volunteer and volunteers with the Oshawa Rotary Club as well as several other community organizations including coaching for his daughter's soccer teams.
Diane Beattie, MBA
Change Management, Governance and Technology

Diane Beattie was the CIO of both London Acute Care Teaching Hospitals and was responsible for all stages of the Regional Shared Exchange servicing evelen hospitals in Themes Valley. As the Integrated Vice President and Chief Information Officer, Health Information and Health Alliances – with the Strategic Alliances and Networks senior leadership role for London Health Sciences Centre (LHSC) and St. Joseph's Health Care (SJHC) London, she was responsible for strategic leadership in all aspects of health information management and information technology, focusing on development of an IT strategic plans. The London Hospitals serve as the referral centre for SW Ontario (1.5 million people) and beyond, with a staff of 14,000 and an operating budget in excess of $1.4 Billion. Responsible for strategic leadership to both academic teaching hospitals in all aspects of strategic alliances, partnerships, health information management and information technology, focusing on the development and implementation of a strategic plan.Created and implemented a strategic plan with the central theme of "1 patient 1 record" which significantly improved the delivery of health care to more than 1.5 million residents of South Western Ontario.
She created a Regional Shared Services organization to oversee ongoing operations, based on a Memorandum of Understanding signed by all parties. The ability to share key relevant information about a patient in many different organizations has changed the way Health Care is delivered. She led the groundbreaking Diagnostic Imaging Project which now provides shared digital images to over 40 South Western Ontario hospitals. These projects have changed the way care is delivered in Ontario and have been a corner stone to improving patient outcomes. The initial phase of the project received both a Showcase Ontario and a National CIPA award.
Diane also has over nineteen years experience in the energy sector, acquired while with Union Gas in leadership positions of Director of Business Development and General Manager, Central Region. She served on the board of Ontario's SuperBuild Corporation, which is charged with reviewing the strategic and capital plan for the province. She has also served on the Ontario Hospital Association's e-Health Council and the Knowledge Management Strategic Advisory Committee. Diane earned her bachelors degree in mathematics from the University of Waterloo and MBA from the University of Windsor.
Dr. Marianne Fedunkiw, Ph.D
Strategy and Communications

Dr. Marianne Fedunkiw has more than 20 years of consulting experience and offers clients a unique combination of communications, media and academic experience.  Most recently, she was Director, Outreach and Communications at the Ontario Genomics Institute.  She has served as a communications consultant for the Public Health Agency of Canada (formerly Health Canada), The Arthritis Society and was the first Communications Director at the Arthritis Community Research and Evaluation Unit (ACREU).
In addition to the healthcare and health policy sectors, Marianne has communications experience in postsecondary education at George Brown College and University of Toronto.  She also has media experience, in newspapers, magazines and television, having worked at The Globe and Mail, The London Free Press, Maclean Hunter Ltd., and was a member of the team that launched The Discovery Channel (Canada) in 1995. Marianne's education also combines science and communication.  After receiving a BSc from University of Toronto in biology and English, she completed her MA in journalism at The University of Western Ontario in 1989.   She went on to complete a doctorate in medical history at Toronto in 2000 and was subsequently awarded a postdoctoral fellowship at the University of Oxford in the UK.
An award-winning writer, her own publications include a book, Rockefeller Foundation Funding of Medical Education at Toronto, Montreal and Halifax (2005), and articles in  McMaster University Medical Journal, The American Journal of Public Health, The Medical Post, Proceedings of the 'Philanthropic Foundations and the Globalization of Public Health and Scientific Medicine' Conference, Medical Woman:  Bulletin of the Medical Women's Federation (UK), and Enhancing Communication and Community: A Proactive Healthcare Archives Assistance Policy.  Marianne has been an invited speaker on healthcare, communications/media training and biotechnology issues at conferences and workshops around the world including at the Canadian High Commission in London, London School of Hygiene & Tropical Medicine as well as throughout Canada, the U.S., Hungary, Spain, Switzerland and Italy. Marianne currently serves on the Board of The Arts and Letters Club (Toronto).
William Shea, MBA, MA
Strategy and Leadership Performance

William Shea is a senior consultant in the strategy practice at Arcus. He works with organizations in the areas of personal effectiveness, strategy and leadership. He has deep knowledge of the development and implementation of online and blended learning thanks to his 12 years as the international Senior Strategic Relationship Manager for Harvard Business School Publishing (HBSP) Bill also held the position of Director, Executive Education Relations, for Harvard University's Graduate School of Business Administration. Prior to joining Harvard, Bill worked at Coopers & Lybrand LLP as a senior consultant responsible for the development, marketing and presentation of leadership and executive development programs.
Bill also spent seven years with the Center for Creative Leadership (CCL), where he established and served as Managing Director of CCL's first European branch office in Brussels, Belgium. Earlier in his career, Bill had appointments in university admissions and financial aid both at the Harvard Business School and at the Babcock Graduate School of Management at Wake Forest University. Bill holds a BA degree from Hunter College (City University of New York); an MA degree from the University of North Carolina at Chapel Hill; and an MBA degree from Harvard Business School.
Bill is a long-standing member of the American Society for Training and Development (ASTD) and has served on ASTD's national board of directors. He has served as a member of the board of directors of the Hunter College Alumni Association and was inducted into the Hunter College Alumni Hall of Fame in 1998. He has also served on the board of directors of "Play for Peace," an international not-for-profit organization which brings together children from communities in conflict to promote understanding through experiential exercises and play.
David Town, CHRP
Change Management and Training
For over 25 years David Town has been leading and executing Human Resource practices that support the overall strategy of organizations. He has worked with fast-paced, high-performance organizations such as Loblaw Companies Limited, Shoppers Drug Mart and Big V Pharmacies, overseeing multiple areas of Human Resources including: leadership development, performance management, change management, merger integration, succession planning and talent management, executive coaching, employee training and development and a host of other Human Resource services.
As a full-time business lecturer at the Ivey School of Business at the University of Western Ontario, David developed significant expertise in and a passion for training and development, particularly in the areas of leadership, supervision, performance management, communication and customer service. With a reputation for integrity and excellent relationship management skills, David has a track record of effectively executing programs that drive results. David is a graduate of the Richard Ivey School of Business at the University of Western Ontario and has earned the Certified Human Resource Professional (CHRP) designation. He is a member of professional Associations in Business and Human Resources and is an active community volunteer, having held several volunteer leadership positions.
Robert Coffey, CMC
Strategy and Organization

Robert Coffey is a Management Consultant, Advisor and Coach. He has held numerous executive and management positions including Managing Partner for Canada of the Management Consulting Services for Ernst & Whinney, Executive Partner, Thorne, Ernst and Whinney and Vice Chairman of KPMG. He is a past Vice President of Geneva Merger & Acquisition Services of Canada (Ont.) Inc. Mr. Coffey is a Chartered Accountant and senior business advisor and management consultant to industry and government. He has participated in a number of Royal Commissions and has lectured at McGill University and the University of Toronto on costing and budgeting. Mr. Coffey is active in the field of mergers and acquisitions, corporate finance, corporate turnarounds, and is a co-author of Purchase and Sale of a Business. Mr. Coffey is the founder of The Canadian Association for Corporate Growth and the founder of the Toronto Chapter of The Turnaround Management Association. Mr. Coffey was advisor to Kinghaven Capital Corporation and was the Senior Vice-President, Commercial Lending, ABN AMRO Bank Canada. He is Chair of the Kiwanis Music Festival Foundation, director of the Toronto Kiwanis Foundation, President of the Kiwanis Club of Toronto, a member of the Institute of Certified Management Consultants of Ontario, and a past member of the Advisory Board of ACE Canada. Mr. Coffey is a Director of the Afton Food Group (241 Pizza and Robins Donuts), and InterRent International Properties Inc. (low rise residential buildings). Vice Chair and Head Coach of Townson & Alexander.
Paul Nesbitt, Ph.D
Research and Advanced Analytics
Paul's career in applied research comes upon a thorough academic training.  He earned several Scholarships (Woodrow Wilson, President's Fellowship) en route to his Doctoral degree in Social Psychology in 1969 from Columbia University.  He continued this bent in a variety of research projects at the Universities of California and Nevada, in areas such as attitude measurement and attitude change, non-verbal communication, inter-personal relations and the effects of environmental stimulation. As well as Psychology, he has also taught statistics and research methods at both the undergraduate and graduate levels, including quasi-experimental and multivariate analysis. His marketing research experience has been extensive; he has supervised both large and small projects.  His involvement has ranged from qualitative research (an application of "group dynamics") to complicated research design and weighting issues for projections to universe estimates.
He has extensive experience with segmentation research (e.g., of beverage alcohol buyers, of the 'high value' population in Canada in terms of their financial needs, of the cellular phone market, of lottery players), and with the intricacies of factor analysis and cluster analysis (and occasionally conjoint analysis) that are often an integral part of such research.  He has pioneered 'hybrid segmentation', which uses different kinds of measures (e.g., needs / benefits, attitudes, behaviours) to find the segmentation most relevant to a particular marketing challenge. He is a Past President of the Section on Industrial/Organizational Psychology of the Ontario Psychological Association.
Serge Rainville, c.o., c.r.h.a., c.c.c.
Change Management and Training

Serge Rainville has over twenty-five years of experience in human resources management resources for various organizations, and fifteen years in individual and organizational consulting. Consequently, his activities have allowed him to develop expertise in change management, organizational   development, career management, human resource selection and planning, training, decisional coaching and professional guidance. He has worked with employers and employees from both extensive and limited educational backgrounds.
Serge Rainville has advised different audiences and private organizations confronted with the deployment of systems and/or changes. Previously, he handled different management positions with Bombardier Canadair, Noranda Inc., Fujitsu and the Public Service Commission of Canada. His past positions  include Practice manager, Oracle Québec, Montréal and Practice manager, Telus Solutions d'affaires, Montréal. He is also a licensed psychotherapist focused on providing individual counselling services. His areas of specialization include Human resources management, change management, training, ERP  implementation, communications and public relations, organisational development, business development, coaching and counselling.
Dr. Barbara Bunker, Ph.D.
Organizational Change and Organizational Effectiveness
Barbara  Benedict Bunker (Ph.D. Columbia University)  is  an organizational  social  psychologist and Professor  of Psychology Emeritus at the University at Buffalo (SUNY).  Her research and writing interests are diverse but focus in the area of organizational change and organizational effectiveness. She is a licensed Psychologist. Her activities in the area of planned organizational change span more than 25 years. As an organizational consultant, Barbara Bunker has assisted clients with individuals, teams, departments,  and  the  whole organization. She has worked as a coach and  consultant to individuals in areas of performance appraisal, career development and leadership skills.  At the team or department level,  she consults  about  long range vision and strategy,  work  analysis, organizational design, blocks to effective functioning. At the organization level, she has worked on interdepartmental issues, managing diversity and organizational culture change.
At the community level she has worked with churches and community church coordinating groups, mental health associations, the Red Cross and other agencies to plan their futures and increase their effectiveness. She has  worked with major business, governmental, voluntary, educational,  and professional organizations. Her clients have included Corning, Inc., The Bush Foundation Educators Program, Eastman Kodak, Cummins Engine, Lubrizol, ITT, IRS, NASA, British Air, The King's Fund, Irwin Financial, Kaleida Health, The Erie County Mental Health Association, the Universities of Cincinnati and British Columbia, Canisisus College, Columbia, Stanford, and Zayed (United Arab Emirates) Universities. She participated in some of the first Organization Development(OD) projects.  As an active member of NTL  (National Training Laboratories) Institute, she  was a Director for 7 years and  Chairperson  of  the Board for 3 years.
For the past 15 years, Barbara Bunker has become nationally and internationally known for her work systematizing a number of new methods of organization and community change that work at the systems level.  These Large Group Methods bring together stakeholders in a common enterprise to discuss, debate and search for common ground on which to move forward.  She has written about them, used them in her own practice, and written two books and edited two journals about the exciting work that is being done in this area of practice. Barbara Bunker is a frequent lecturer in the executive development programs of Columbia, Harvard, and Pepperdine Universities. She has been an invited keynote speaker at numerous national conferences. She has presented invited seminars (with Billie Alban) on Large Group Interventions in England, Canada, Netherlands, Sweden, Singapore, New Zealand, and Korea.
In 1984 and again in 1990 she was selected as  a  Fulbright Lecturer  to  Japan.  She taught at Keio University and at  Kobe University  in  the  School of Business  Administration. In 1998, she was exchange professor at Konan University in Kobe, Japan and at Hangzhou University in China. During these exchanges, she has had the opportunity to study Asian organizations. She has also published a study of Senior Japanese women executives with data collected in the 1980s and in the late 1990s in Japan. Her books include Conflict, Cooperation, and Justice (1995) with Jeffery Rubin, and Large Group Interventions: Engaging  the whole system for rapid change (1997) and The Handbook of Large Group Methods: Creating systemic change in organizations and communities.  (June 2006) with Billie T. Alban.
Pierre Morin, CRHA, M.Sc.
Organizational development and competency assessment
Pierre is a bilingual Training and Competency Development specialist with over thirty years experience in Training and Human Resource Development (HRD) Consulting. His areas of expertise include: Learning / training management, Occupational analysis, DACUM, competency-based program development and competency assessment, and performance management from an organizational and individual perspective, Succession and career planning, professional development, orientation and training programs for new employees and High level insight into occupational standards gained as a board member of the Canadian Vocational Association.
Pierre's academic qualifications include post-graduate studies in Educational Technology from Concordia University and an M.Sc. from Université de Montréal. He was a faculty lecturer for performance and training needs assessment at McGill University for over three years. His experience also includes over eight years as training and HRD manager at Fédération des caisses populaires, Desjardins de Montréal et de l'Ouest-du-Québec. His services also included roles as a training analyst, responsible for training needs assessments and program evaluation. Prior to these engagements, Pierre was a project manager at the Department of Social Affairs (Government of Quebec).
Pierre's international experience also includes Missions in Brazil (1999, 2000, 2001), Bénin (2003), Burkina Faso (2000, 2005), Finland (2003), Mali (2001) and Qatar (2006-2007) for the Canadian Vocational Association. His professional activities include positions such as board member of the Canadian Vocational Association, Member of l'Ordre des conseillers en ressources humaines et en relations industrielles agréés du Québec and Member of the Canadian Society for Training and Development.
Anne Stewart, CPHI(C), BBEC
Public Health and Healthcare Strategy

Anne Stewart is a Certified Public Health Inspector (CPHI(C)) and a Building Biology Environmental Consultant (BBEC). The Certificate in Public Health Inspection (Canada) is granted by the Board of Certification of the Canadian Institute of Public Health Inspectors to meet the needs of the provinces, municipalities, federal government, and other employers of qualified Public Health Inspectors.
Candidates must fulfill the education, training, and examination requirements set by the Board of Certification, of which Anne is an exam panel member. Anne has a B.A.Sc. degree in Environmental Health from Ryerson University, and also a B.A. in Commerce and Economics from the University of Toronto.
Anne has extensive experience in occupational and public health focusing on injury and disease prevention in workplaces, homes and public spaces. Anne's employment for over 8 years in Public Health at the City of Toronto involved drafting policies, investigating restaurants, pools, communicable and infectious disease, animal bites, and all types of health hazards (mould, chemical spills, sewage, air quality). A highlight was working with the enthusiastic and dedicated Medical Officer of Health Dr. Sheela Brasrur developing the current Food Safety Disclosure System. Anne was involved with the SARS outbreak conducting contact tracing of potentially infected persons and then consulting and advising them and their physicians. Involvement in such a public health emergency enhanced Outbreak Control Team skills (hospitals, nursing homes and childcare facilities), and emphasized Anne's belief that great improvements to public health can be achieved by disseminating information effectively.
Janis Ryder, M.Ed.
Organizational Development and Change Management

Janis Ryder has over twenty years experience, specializing in strategic organizational and leadership development, and executive coaching. She specializes in organizational effectiveness, and has consulted to senior teams in the corporate, public and not-for-profit sectors. Her work has taken her to the Sudan to conduct management training, Nicaragua to advise on an organizational development initiative, and across Canada providing a range
of services – from coaching sales executives, to teaching university courses and consulting to community development leadership teams. Janis' prior experience includes leading high performance teams in the not-for-profit, banking and health care sectors as Executive Director, Prison Fellowship Canada; Director, Employee Programs, CIBC Retail Banking; Executive Resources Consultant, Human Resources, CIBC; Program Consultant and Supervisor, City of Toronto (Public Health; Management Services); Program Coordinator, Alcohol & Drug Concerns, Toronto.  Janis has an M.Ed. in Developing Human Resources from the University of Toronto, Ontario Institute for Studies in Education, and is currently a doctoral student.
At CIBC, she established a corporate university for Retail Banking employees' training and development (management through to customer service reps).  As an Executive Resources Consultant at CIBC she worked with the senior team on executive recruitment and succession planning and high potential development. As a Program Consultant and Supervisor at Public Health, City of Toronto, she was responsible for management of a multi-disciplinary team, delivering public health services in the city.
David Johnston
Change Management and Communications

David has over 25 years of change management experience in diverse industries, countries and skill areas. His international experience will provide a unique perspective on best practices in change and strategy programs worldwide. He has participated in the design and was the on-site facilitator for the delivery of a course dealing with leadership, policy making, change management and teambuilding for the Civil Service Training Development Institute of the government of Hong Kong, the Canadian Centre for Management Development in the
areas of Policydevelopment. He has also given these courses to senior civil servants on-site inJamaica and in Brazil. David regularly facilitates organizational development workshops for the Canadian civil service, notably for Public Works and Government Services, Transport Canada, the Department of Justice and the Canadian Security Establishment, and others. He has delivered programs to personnel from Bombardier in their Leadership Certification Program and with management staff from Alcatel Canada and Nissan Canada.
He currently delivers courses to ExxonMobil Business Service Centres in North America in the areas of Communication, customer service and team dynamics. He is a certified administrator of the Myers Briggs Type indicator and certified Neuro-Linguistic Programming practitioner. His professional experience include work for the Government of Canada- Department of Transport, Department of Justice, Department of Public Works and Government services, Department of Fisheries and Oceans, Department of Natural Resources, Department of Indian and Northern Affairs, Canadian School of the Public Service, Alcatel Canada, Bombardier, Nissan Canada, Lexus-Nexus, ExxonMobil, International, the Civil service training and development institute of Hong Kong, the National School for Public Administration of Brazil, the government of Jamaica.
Anita Levine Dahlin, M.A.
Workplace issues and and conflict resolution
Anita Levine Dahlin possesses over 25 years of experience as a mediator, investigator and educator in the areas of human rights, workplace discrimination and harassment and conflict resolution. She has conducted numerous training sessions and presented at many conferences and international human rights forums. She is a specialist in workplace respect and restoration. She held a senior executive position in the Ontario Public Service as a director of the Ontario Human Rights Commission (OHRC), with progressive responsibility for several portfolios including case management, and systemic discrimination/special programs.
Her mission is to help her clients ensure a respectful workplace and avoid the costly litigation resulting from workplace complaints by implementing effective prevention and resolution strategies. Her services include workplace policy development, training in human rights and conflict resolution skills as well as neutral third party investigation and mediation. She is on a number of mediation rosters including several law firms, Peacebuilders International, and the Mandatory Mediation Program, Ontario Ministry of the Attorney General, where she serves as a court-appointed mediator for a variety of civil matters. She was a human rights officer in Northern Ontario and regional manager for the OHRC in Southwestern Ontario. Prior to that, she was a journalist and continues writing on a freelance basis.
Ms Dahlin is accredited in Mediation (University of Windsor Law School, Osgoode Hall Law School, Ontario Bar Association, ADR Institute of Ontario, Peacebuilders International); Investigation (Ontario Human Rights Commission, Ontario Police College) and Adult Education (Niagara College), and has trained in Solution-Focused Therapy through the University of Toronto School of Social Work. Her academic studies include History and Sociology at York University (Honours BA) and the University of Waterloo (MA Program). She is a member of the Ontario Bar Association – ADR Section – and the ADR Institute of Ontario.
Francine Burel
Public Sector, Program Audit, Operations Management
Ms. Burel offers an operational management background combined with over 20 years of consulting and auditing experience in the Public Service of Canada. Ms. Burel was Chief of Human Resources at Revenue Canada. She managed a large number of projects requiring in-depth analysis of complex issues and creative problem solving. She has served several organizations in a consulting role, including Transport Canada (Project Manager, Audit & Advisory Services), Veterans Affairs:  Chief, Veterans Allowances & Pension Payment, Labour Canada:  Special Advisor to the ADM, Operations, Public Service Commission:  Senior Policy Advisor, Treasury Board:  Evaluation Officer, Personnel Policy Branch, Supply & Services:  Management Auditor. Ms. Burel has worked in a variety of projects ranging from organizational studies to the development of performance measures for senior executives.  Ms. Burel's superior communication and presentation skills in both official languages combined with her broad experience serve to establish a climate of confidence with clients bringing parties together to develop common solutions.
Faye Perkins
Customer Engagement and Marketing Strategy
Faye Perkins is a senior level marketing and telecom consultant with over 20 years experience at global corporations. Her most recent position was as VP International Marketing at Sony BMG Music Entertainment in New York. She has extensive experience in global best practices in Product Management and strategies in high growth markets like wireless where content, culture and commerce intersect. She has led markets in their adaptation of internet and online technologies by creating new information systems and strategies to increase adoption rates, strengthen customer loyalty and grow business units. Faye directed worldwide marketing strategy for products of Sony BMG and managed emerging online initiatives were part of the corporate strategy. Her experience included all major international markets for priority artists. She advised artists and managers on promotional and publicity activities around the world. Her experience in turning around businesses with substantial consumer, cross-functional and industry knowledge will add substantial value on consulting engagements for Telecom clients with a growing wireless business in diverse customer segments.Faye has a Master of Arts Courses in Ethnomusicology, Business and Sociology from York University and an Honours Bachelor of Arts Degree in Music degree from the University of Western Ontario.
Jo Verde
Change Management and Training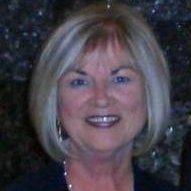 Jo Verde brings over two decades of expertise and experience as a consultant, facilitator and trainer for both private and public sector organizations in Canada, England, Ireland and Portugal.  Ms. Verde specializes in interpersonal skills development, leadership skills, change management, customer relationship management and BCP recovery team training and has offered her training to a diverse clientele, ranging from front line employees to senior management teams.  Distinguished by the International Business Training Association as a Master Trainer Certified Business Professional (C.B.P.), Jo thrives on challenging conventional assumptions about Human Resources. She has focused her energies on providing counseling, coaching, training and facilitation and in the course of these assignments; she has both designed and deployed human resources interventions and trained thousands of individuals from a broad spectrum of industries.
Given the depth and breadth of client engagements, Ms. Verde has a broad range of experiences from which business cases are extracted, and individual components of those cases applied in order to formulate optimal solutions.  Her business experience is comprehensive which allows her to relate to the client's unique needs and link the learning to their business issues. Her industry background includes telecommunications, finance, utilities, not for profit, and hospitality (a sampling of clients includes Bell Canada, The Royal Bank of Canada, BBC, Yorkshire Water (UK), Mercury Communications (UK), Portugal Telecom and The Bank of Canada.  The unique niche Ms. Verde has created is a strategy where she has created a methodology linking the learning and transfer of skills to the client's personal development. Her unwavering commitment to developing human resources makes a lasting and meaningful impact on the corporate bottom-line.
Jennifer Morris
Change Management and Training
Ten years of experience designing and delivering company-specific training programs. Training using both in-house and third-party systems on business continuity, corporate performance management software, accounting and finance systems, customer care solutions and integrated billing systems. A strong focus on customer service and quality, have provided professional training services to a diverse audience base at locations across Canada, the United States, Europe, the Caribbean and Asia.  Jennifer has extensive experience in conducting training needs analysis, managing training initiatives and developing and delivering training programs. She has an expert knowledge and working experience with instructional media, including self-paced and live and online e-learning, classroom instructor-led training and job performance support tools. She has substantial experience with clients like RBC Financial Group in delivery of classroom instructor-led and live online training on RBCFG's enterprise-wide financial reporting system. She has worked with clients to identify and analyze training needs, formulate training strategies, evaluate training methodologies and provide recommendations for improvements. Her experience includes engagements with Liberty Life Insurance, Greenville, South Carolina, Dain Rauscher, Minneapolis, Burton Snowboards, Vermont, Amdocs and Bell Nexxia.
David Anderson
Governance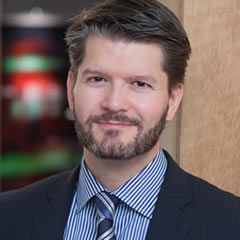 David holds a Ph.D. in Industrial and Organizational Psychology from The University of Western Ontario, where he instructed Organizational Behaviour and led numerous research initiatives with industry for the Research Unit on Work and Productivity. David works closely with executive management teams and corporate directors to define and measure progress against strategic objectives. He has served as Senior Consultant and National Practice Leader for a global HR consultancy and has advised Canadian and US clients across industry sectors on key human capital management policies, practices and metrics. Directors and executives value his candid and challenging presentation of fact, perception and insight. David has served upon request as Special Advisor to three Blue Ribbon Commissions of the National Association of Corporate Directors: Executive Compensation and the Role of the Compensation Committee (2003); Risk oversight: Board lessons for turbulent times (2002), and; Board Evaluation: Improving Director Effectiveness (2001). In addition, David is an active member of the Society for Industrial and Organizational Psychology, the American Psychological Association, the National Association of Corporate Directors and the Canadian Institute of Strategic Studies.