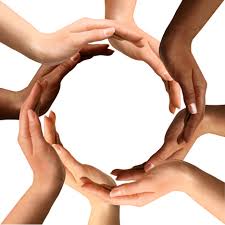 HRM strategies- to Strengthen your Human Resources Management, look at the "three C's" – capabilities, capacity and cultural fit. An Arcus survey of 245 CEOs indicates that the top priority in hiring strategies is to assess the capabilities of new recruits. This includes their education, work experience and performance in past positions. Key considerations are the kinds of challenges faced and how candidates addressed those challenges. CEOs want to see evidence of good decision making skills and a capacity to deal with failure with innovative approaches.
The second skill relates to the capacity of the candidates to do more than others. This includes an ability to take on more responsibility and constantly learn from experiences. The key outcome that CEOs are looking for is an ability to embrace change and make meaningful contributions to a common vision.
The third area that is assessed is cultural fit. Will the individual be able to bring something fresh and new to the culture? Will the attitude of the individual contribute to an invigoration of the organization? This has become an increasingly important consideration as culture takes on a central role in enabling organizations to attract talent. A key component of a cultural fit is the individual's values. CEOs are not looking for people who take comfort in hierarchical structures and who eschew risk. Another component of a cultural fit relates to an ability to gain respect of colleagues.
---
HRM strategies, Performance Management and Position Evaluations
An Arcus survey of 1,855 senior executives indicates that performance management is a key concern for 95% of respondents. While 85% of respondents say that it is a primary driver of strategic plans, only 15% say they are very confident that their performance management plan is designed to deliver against their strategic plan. Read More.
---
Contact us to discuss a change management plan to transform your organization or for a complimentary presentation on a business problem your team would like to solve.
---
"Needless to say, there are many firms that provide research and strategy consulting services, but few can deliver the value demonstrated in performing the scope of analysis, strategies, product evaluations and practical recommendations. Your commitment and ease of doing business with your firm ensured that we had a sound basis to address our most challenging business decisions." – Mr. Peter Flattery, CEO, Healthcare Insurance Reciprocal of Canada