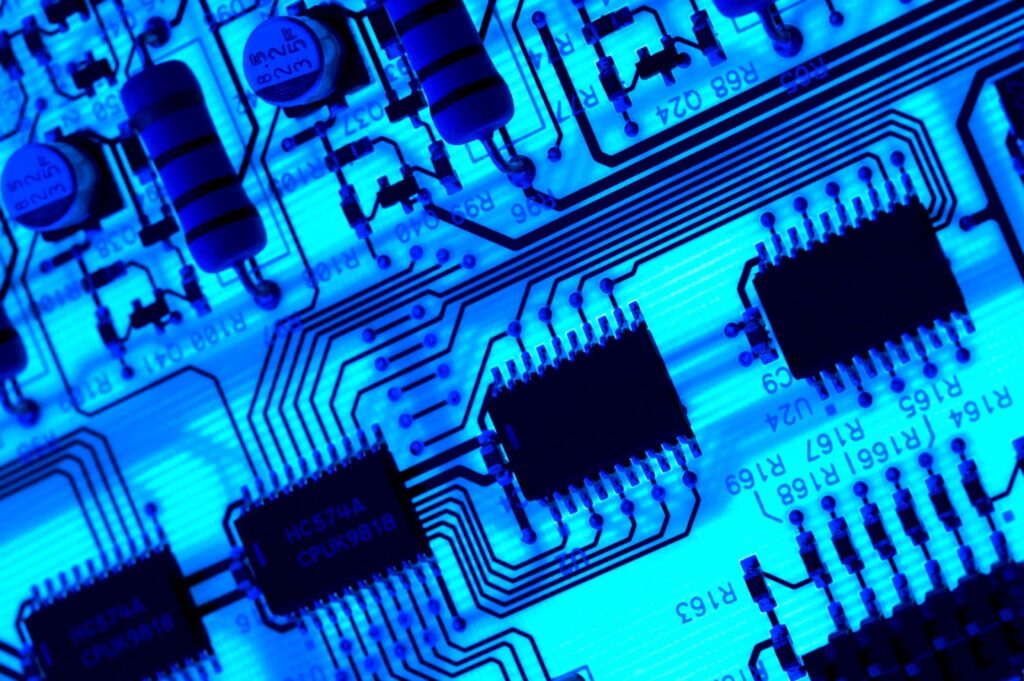 AI democratization refers to the effort to make artificial intelligence (AI) accessible to a broader audience, beyond a select group of experts, researchers, or large enterprises. This trend aims to empower individuals, organizations, and communities to leverage and benefit from AI technologies. As of my last knowledge update in January 2022, here are some trends in AI democratization:
Low-Code and No-Code AI Platforms:

The rise of low-code and no-code AI platforms allowed individuals with limited programming skills to create and deploy AI models. These platforms provided intuitive interfaces, making AI more accessible to a wider range of users, including business analysts and domain experts.

AI Education and Training Programs:

The development and expansion of AI education and training programs became a trend. Initiatives, both online and offline, aimed to provide learning resources, courses, and certifications to individuals from diverse backgrounds, fostering a broader understanding of AI.

Community-driven AI Development:

Collaborative and community-driven approaches to AI development gained traction. Open-source projects, forums, and online communities facilitated knowledge sharing, collaboration, and the democratization of AI skills and tools.

AI in Education:

Integration of AI in educational systems and platforms was a trend. AI tools and platforms were employed to enhance personalized learning experiences, automate administrative tasks, and provide educators with insights for improved teaching strategies.

AI for Small and Medium Enterprises (SMEs):

Efforts to make AI solutions accessible to small and medium enterprises (SMEs) increased. Cloud-based AI services, pre-trained models, and affordable AI tools aimed to enable SMEs to incorporate AI capabilities into their operations.

Open Data Initiatives:

Open data initiatives and the availability of diverse datasets were crucial for democratizing AI. Access to a wide range of datasets allowed researchers and developers, regardless of their resources, to train and test AI models for various applications.

AI-driven Citizen Science:

Citizen science projects that involved non-experts in contributing to AI research and data collection became more prevalent. These projects allowed individuals to participate in scientific endeavors and contribute to AI advancements.

Government and Policy Initiatives:

Governments and policymakers recognized the importance of AI democratization. Initiatives were launched to create policies that promote fairness, transparency, and accessibility in AI development and deployment.

AI Marketplaces and App Stores:

The emergence of AI marketplaces and app stores facilitated the distribution and consumption of AI models and applications. These platforms allowed users to access, deploy, and customize AI solutions without extensive technical expertise.

Ethical AI Guidelines:

The development and promotion of ethical AI guidelines became a trend. Efforts were made to ensure that AI technologies were developed and used in a responsible and ethical manner, addressing concerns related to bias, fairness, and transparency.

AI-enabled Tools for Creativity:

AI tools that enabled creativity, such as generative art, music composition, and content creation, became more accessible. These tools allowed individuals, including artists and content creators, to incorporate AI in their creative processes.

Localization of AI Technologies:

The localization of AI technologies to cater to specific languages, cultures, and contexts became important for global AI democratization. Efforts were made to make AI applications more relevant and accessible to diverse populations.
It's essential to note that the landscape of AI democratization is dynamic, and new trends may have emerged since my last update. Staying informed about the latest developments in AI accessibility, education, and community-driven initiatives is crucial for understanding the evolving nature of AI democratization.
Service coverage
The variety, breadth, and depth of the projects where Arcus can be a resource are made unique by each client's specific needs. By providing a very small sample of projects we've completed, we can help you understand how and when to use our services. Visit the links below to find out more about a specific problem or opportunity you would like to address.
Below is a sample of the range of services that Arcus has provided to clients.
A survey of 2,350 consumers and 1,320 business leaders for feedback on sustainability trends
Architecting a multi-year change strategy for a Fortune 500 company
Mentoring a CEO on organizational change
Excellence transformation of a leading B2B services company
Creating a new sales deployment model for a healthcare company
Developing a position evaluation and compensation model for a professional medical association
Improving services to customer segments by deepening their understanding of customer attitudes
---
"Arcus manages to consistently deliver tangible results on market research and strategy projects. They combine deep business expertise, powerful research capabilities, and innovative thinking to deliver substantial value."

– Vice President, Nikon
---
Media Coverage
Arcus has been quoted extensively in media on a range of topics and can offer research studies, insights and ideas. Here are some examples from the Globe and Mail, CTV, Global TV and others.