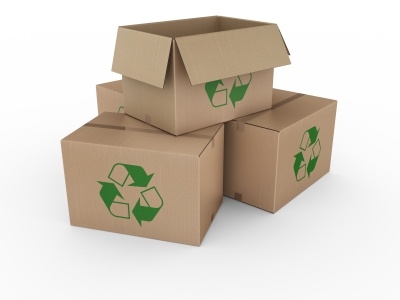 What a customer wants, a customer usually gets—and what people are asking of businesses now is safe, sustainable products.
As newspaper headlines herald the profits of big business — and the policies of big government — it's hard to believe that any individual could be a force for change in this world. Yet, many CEOs see things differently. Years spent in the EHS management industry have convinced some CEOs that customers are "having an impact on business in a way the world doesn't know." After all, how big can a business be without consumers?
Consumer Driven Sustainability – the Drivers
Of numerous concerns that consumers voice about businesses, climate change is a significant driver. Consumers don't want to buy a harmful product. So long as customers ask about the sustainability of their purchases, firms must be ready to provide an answer. That's where the economics of choice comes into play — companies can establish a competitive advantage simply by investing in climate-friendly sourcing and supply chain initiatives.
Businesses must create a safer, more sustainable and productive world. Otherwise, incidents will happen, the environment will get worse, and overall production will suffer. So, business leaders are crucial to anything that happens in the world.
Unfortunately, not all businesses behave responsibly. Preventive measures tend to be overlooked until it's too late. If the costs of failure are high enough, even leaders who have not executed preventive measures will have no other option but to invest in health and safety measures. By keeping the pressure on leaders who don't see the risks they are taking, consumers will increase corporate responsibility.
Happily, he doesn't think that being responsible is a scarce resource. 48 percent of survey respondents believe sustainability actively influences their growth strategies. Over two-thirds of companies with the most mature sustainability programs reported their initiatives helped them to bring in new business. That's exactly what "doing well by doing good" means.
---
Services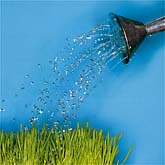 Arcus offers clients a unique combination of fact-based industry knowledge and superior functional expertise. Our consultants have an average of over 22 years experience, twice the industry average. Find out more about our growth, change management and operations services. At Arcus we believe that a strategy is only as good as the results it delivers. Strategic outcomes are most predictable and effective when companies develop a portfolio of initiatives that are aligned with core competencies and aligned activities enable the company to offer a superior value proposition. Please contact Arcus for case studies and to discuss how we can help you.
---
Service coverage
The variety, breadth, and depth of the projects where Arcus can be a resource are made unique by each client's specific needs. By providing a very small sample of projects we've completed, we can help you understand how and when to use our services. Visit the links below to find out more about a specific problem or opportunity you would like to address.
Below is a sample of the range of services that Arcus has provided to clients.
A survey of 2,350 consumers and 1,320 business leaders for feedback on sustainability trends
Architecting a multi-year change strategy for a Fortune 500 company
Mentoring a CEO on organizational change
Excellence transformation of a leading B2B services company
Creating a new sales deployment model for a healthcare company
Developing a position evaluation and compensation model for a professional medical association
Improving services to customer segments by deepening their understanding of customer attitudes
---
"Arcus manages to consistently deliver tangible results on market research and strategy projects. They combine deep business expertise, powerful research capabilities, and innovative thinking to deliver substantial value."
– Vice President, Nikon
---
Media Coverage
Arcus has been quoted extensively in media on a range of topics and can offer research studies, insights and ideas. Here are some examples from the Globe and Mail, CTV, Global TV and others.
---