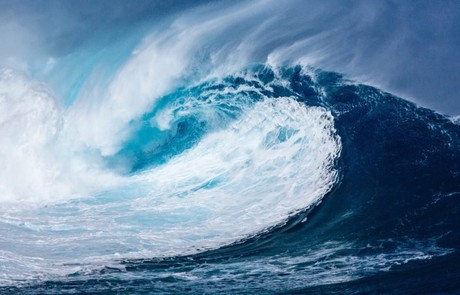 COVID-19 has created backlogs
Pandemic has left backlog of almost 16 million medical procedures in The COVID-19 pandemic has left an estimated backlog of 15.9 million surgeries in Ontario, including MRIs, cataract surgeries, joint replacements and coronary bypass surgeries, according to the Ontario Medical Association. The association calculated the numbers by comparing OHIP billings for procedures in 2020 to billings in 2021. 
Clearing the backlog would take between four and 22 months, depending on the procedure, if health-care staff worked at 120 per cent — something that's not sustainable
The top six missed or delayed procedures in the province are:
MRIs (477,301)
CT scans (269,683)
Cataract surgeries (90,136)
Knee replacements (38,263)
Hip replacements (16,506)
Coronary bypass surgery (3,163)
Additional investments are needed
The Ontario government says it wants to boost the operating capacity of the province's hospital system to up to 115 per cent of pre-COVID-19 levels to address a backlog of surgeries and procedures delayed by the pandemic.
The province will commit $324 million to — among other things — help hospitals perform up to 67,000 more surgeries and offer 135,000 more hours for diagnostic imaging than would have otherwise been possible.
That represents a roughly 10 per cent increase in capacity for the highest-volume surgeries in the province, including orthopaedic and ophthalmologic procedures. Part of the effort also includes more surgeries on evenings and weekends.
Preventative tests
Preventative tests done to screen for illnesses, such as mammograms for breast cancer, tests for colon cancer detection and PAP tests for cervical cancer have dropped precipitously. This means the kind of early detection that leads to early treatment or prevention of illnesses, such as stroke, isn't happening as much as it should.
Cancer is one of the leading causes of death in Canada, but during the pandemic physicians and health-care providers have noticed a steep decline in new diagnoses.
Part of the problem is people aren't going to their doctors to get checked or screened, out of fear of getting sick with COVID-19. By the time they do show up, experts say, their cancers are at a far more advanced stage.
Chief Medical Officer of Health Directives
Under the Chief Medical Officer of Health's Directive #2 and Memorandum, which was in effect from March 19 to May 26, 2020, health service providers and health service organizations including hospitals were directed to reduce elective surgeries and other non-emergency clinical activities to preserve capacity during the pandemic. Exceptions included urgent and time-sensitive cases.
Volumes dropped by up to 95% compared to the previous year
During this time, hospitals significantly reduced services under Directive #2, and volumes may have been reduced by up to 95% compared to the previous year. Current volumes and the corresponding wait times reflect Ontario's primary focus on essential services and exceptions.
Note that publicly reported wait times information remains accurate and reliable for all completed procedures that were prioritized during COVID-19 under Directive #2.
On May 26, 2020, Directive #2 was updated to begin a gradual restart of deferred services. Publicly reported wait times are expected to increase after this time to reflect deferred elective surgeries and other non-emergency clinical activities during COVID-19
---
COVID-19 Waitlist Backlog drivers
Patients are staying away. COVID has had a profound implication on the delivery of health care. Many more patients are in advanced unresectable stages. For example, patients who were diagnosed with stage four lung cancer before the pandemic hit, during the summer of 2020, started to get sicker. Unbeknownst to them, their cancer treatment wasn't working. But because of COVID-19, they were too afraid to go to the hospital to get help. Despite stringent COVID-19 safety protocols, some patients who need help are staying away. People are so frightened of going and seeing doctors. The likelihood of catching COVID-19 from a health-care facility is minuscule.
Screenings have declined. A recent U.S. study found nearly 10 million cancer screenings failed to happen in 2020 because of the pandemic. The study, published in JAMA Oncology, examined the three cancers for which early screenings are critical: breast, colorectal and prostate. All three declined sharply, but the most significant was a 90 per cent decline in breast cancer screenings in April 2020.
Surgeries have declined. An analysis of healthcare procedures by Arcus indicates there has been 60 per cent drop in cancer-directed surgeries during the summer of 2021 in Ontario. Similar trends are being observed for biopsies and for imaging. Pre-pandemic rates of cancer surgery are unlikely to be achieved for at least another year after the fourth Covid-19 wave in Canada. Unfortunately, cancer is not something that can wait.