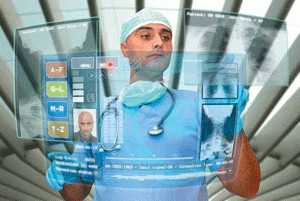 One of Canada's leading providers of healthcare liability insurance turned to Arcus to help them develop existing products and services for new vectors of growth. Read about a unique process to identify different internal and external perspectives on challenges that over 400 healthcare organizations face.
---
Learn more about our services
Healthcare providers- Hospitals and medical research centers
Health plans- Commercial and government plans and pharmacy benefit managers
Life sciences- Pharmaceutical, biotechnology and research organizations
---
Healthcare transformation services
Process
Arcus interviewed over 90 CEOs, CMOs, CFOs and Risk Managers of healthcare organizations to identify challenges and opportunities to improve strategies and processes to deliver better patient care and lower litigation risk.
Insights
Arcus identified 5 key trends in risk managment within healthcare organizations. The study also identified current processes, gaps and opportunities for improvement in patient care. High risk procedures, culture related challenges and specific departments with the highest risk such as emergency, surgery and Obstetrics were identified.
Results
Arcus's research and strategy experience helped the insurer develop and fine tune its risk management product and service offering for patient care and risk management services to over 400 hospitals in Canada. The measurable outcome of the engagement was higher acceptance rates of new products and services linked to gaps in patient care and culture within these healthcare organizations.
Click here for other client successes.
Our healthcare scan research includes interviews with over 220 C-level executives, 1500 CMO/CTO/CNO and 2130 frontline staff each year on challenges healthcare organizations face in delivery of superior patient care. We have also helped prescription, OTC, biotech organizations with their most challenging operations, people and growth strategies.
Case studies:
Corporate Strategy
Organization
Marketing
Customer Engagement
Operations
Territory Alignment
Sales Force Deployment
Data and Analysis Products
Data and analysis products
Illness Activity Notification program
Flexible and low cost market reports
Procedure tracking
Market reports
Medical distribution
Market entry
Territory Alignment & Sales Force Deployment: Implementing a sales force strategy through optimized field alignment requires better resource utilization and target coverage. The territory field alignment and deployment process needs to be designed to facilitate better change management and field buy-in.
Medical distribution and market entry assessments: Arcus helps clients who are interested in market entry feasibility and in market assessments. These may include Canadian medical supply distribution consulting and identification of partners. Learn more about medical distribution and market entry services.
Prescription Pharmaceuticals:  We advise clients on opportunities in sales force optimization, marketing, patient-physician communication, and pharmaceutical marketing. Because substantial investments in the next blockbuster require strong predictable results, we help clients develop sound business and marketing strategies. We also address issues such as sales force optimization, product launches, DTC advertising, and market research of products.
Insight: A recent study found that high prescribing physicians receive three to five times as many calls from sales reps as they did 10 years ago. Today's pharmaceutical rep is vying with a massive army of competitors for diminishing physician time. Many sales reps even have to compete with others from their own company.
OTC Medicines:  We help clients assess growth opportunities in competitive categories, explore partnerships with consumer product companies, challenges of customer insight mining, and measure the impact on marketing campaigns on sales.
Biotechnology: We help pharmaceutical biotechnology companies identify promising business growth opportunities and assist clients in developing partnership and acquisition strategies.
Medical Products and Diagnostics: The large and diverse challenges in medical products and diagnostics require proven strategies with unique competitive positioning. We work with clients to identify new  marketing opportunities based on deep insights from physician, stakeholder and healthcare organization market research.
Click here for our Consulting service offering.