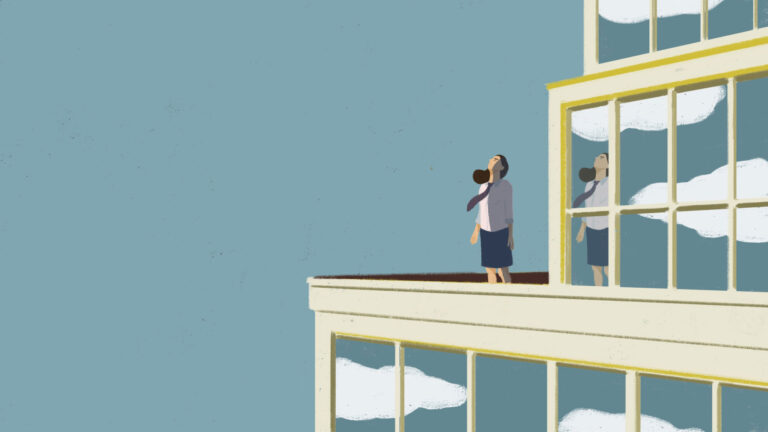 This pandemic job market is dynamic and ever evolving. Should you switch jobs? How long should you stay before moving on? Here are five things to consider.
Over the course of your career, you're likely to switch jobs multiple times. The U.S. Bureau of Labor and Statistics recently issued a report that the average person born between 1957-1964 held 11.7 jobs over their working years. Ideally, the moves lead to more fulfilling, challenging, and satisfying work.
Everyone has some advice about the best way to switch jobs. Some say stay in your position for at least 2 years. Others say moving jobs every five years can accelerate your career. But who do you trust in this rapidly evolving pandemic job market?
An example is the power dynamic between candidates and employers. While it may differ across industries and regions and the economy, here is some advice from experts on how the current wisdom holds up in practice and against research.
1. "Never tell your boss that you're looking for another position."
Many companies now have programs that keep the door open in case employees want to return. If you are a valuable employee, tap into this possibility. Companies are hiring large numbers of return employees today.
2. "Stay at a job for at least a year or two — moving around too much looks bad on a resume."
Research shows that 70% quit their jobs within two years. So the advice to stick it out at a job for the sake of your resume is just no longer valid. Interviews can be misleading. Ask for a realistic job preview that will give you an inside view of the company, not the sugarcoated perspective you get in a series of interviews.  
3. "Don't quit your job before allowing your current employer to make a counter offer."
If you're a valuable employee, smart companies will make an attempt to convince you to stay. Make a sound decision based on the unique situation you are in and analyze both alternatives, looking at the long-term potential rather than the short-term benefits. Which opportunity will give you what you want in the future?
4. "Never make a lateral move — a new job is your only chance of making a big leap in title and compensation."
You should focus on finding interesting work rather than worrying about lateral moves. More money and a better title rarely are what make you happy in a job. Instead, look for autonomy, mastery, and purpose.
5. "You should always be looking for your next job."
Ideally, you should never be looking for your next job. The state of "flow" is a neurological condition in which we achieve maximum productivity while our brain consumes very little energy. We are fully immersed in what we do, fully absorbed, even losing a sense of time, and we're able to function at our best. When you have found this in a job, looking for your next one is unnecessary.
Find a role that keeps you happy, where you will learn and grow. Not necessarily in a new company, but a different role or challenge in your existing job. Look for projects that give you more skills, do things outside of your comfort zone, so that you have another skillset, not just the one you need for your current job."
Read more ->
---
About Arcus
Arcus offers clients a unique combination of fact-based industry knowledge and superior functional expertise. Our consultants have an average of over 22 years experience, twice the industry average. Find out more about our growth, change management and  operations services. At Arcus we believe that a strategy is only as good as the results it delivers. Strategic outcomes are most predictable and effective when companies develop a portfolio of initiatives that are aligned with core competencies and aligned activities enable the company to offer a superior value proposition. Please contact Arcus for case studies and to discuss how we can help you.
---
Service coverage
The variety, breadth, and depth of the projects where Arcus can be a resource are made unique by each client's specific needs. By providing a very small sample of projects we've completed, we can help you understand how and when to use our services. Visit the links below to find out more about a specific problem or opportunity you would like to address.