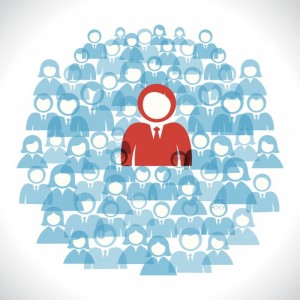 Market and Customer Research expertise and techniques for surprising customer insights: Our focus is on leveraging our industry knowledge to identify surprising and relevant insights that can add substantial value on our clients businesses. Arcus is a corporate member of the Market Research and Intelligence Association and follows MRIA research standards.
Market and Customer Research: Why we are different
Data-driven insights to understand the impact of changing consumer behaviour.
Best practices that drive your marketing, growth and channel strategy.
Forward-looking research insights and analysis for better decisions.
Objective advice on marketing strategies to best connect you to customers
Market intelligence and Customer knowledge are powerful tools to deliver a competive edge to our clients. We will help your organisation identify market needs and mindsets of customers and prospects with best practices through secondary research, phone based surveys, focus groups and one-on-one in-depth interviews.
Our approach to research is unique in many ways. Unlike other research and consulting firms, our approach to research stems from implementation feasibility projections. As a result, our clients receive practical recommendations that enhance strategic and operational plans to increase the probability of success. We believe that deeper, relevant and surprising insights drive better business decisions.
Find out more about our customer satisfaction, strategy and market research services. Read about our client successes. Our research team, client successes, approach and ideas will provide an overview of our expertise.
Our services
Qualitative and Quantitative Research
Brand Audit
Market development potential
Customer Dynamics
Competitive Intelligence
Advertising Effectiveness Testing
Capabilities
Quantitative Research
On-Line
Telephone
Intercept
Mail
One on One Interview
Quantitative Research
On-Line
Recruiting
Moderating
Facilities
Video Taping
---
VIEWPOINT: Unilever on Brand Strategy and Innovation
How can marketers translate a vison for innovation with a framework for action?
An interview with Mr. Geoff Craig, VP & GM, Brand Building, Unilever. Mr. Craig argues that leadership is about having a vision for innovation and creating a framework for action around the vision to allow partners and employees to pioneer new ways of working. Read more.
---
Our expertise covers a wide range of research techniques- Brand Audit, Customer Dynamics, Competitive Intelligence, Qualitative Research, Quantitative Research and Program Effectiveness Testing. Our research director has 30 years experience in three areas: market research — both qualitative and quantitative, trend research and strategic counsel. She was in a VP Marketing position at a Fortune 500 consumer product company before joining us. So our recommendations go beyind research into practical marketing solutions.
Deep expertise
We specialize in helping companies maximize their brand equity, brand performance and brand health. And we help them optimize their media, advertising, PR and other communications. Whether you are managing consumer or business brands or services, in an online or offline environment, our research power gives you the answers you need to rise above your competition and stay there. Our tools allow you to identify which areas of marketing activity it makes most sense for you to focus on. Quantify the potential for your brand or service to grow. Determine where your 'at risk' consumers are likely to go. Optimize the number of customers fully committed to you.
Focus on the Customer
Our strategic development process is based on a fundamental understanding of consumer insights and potentially unmet needs of customers. Over the past 3 years, Arcus has helped companies on over 150 strategy engagements in diverse industries.  Our thought leadership and on going in-market research provides us ith the latest trends in industries and consumer behaviour.
---
VIEWPOINT: Tyco on Customer Engagement
How can companies leverage innovation to strengthen customer relationships?
An interview with Marilee Harris, Director of Marketing, Digital Security Controls Ltd. (Tyco International). Ms. Harris argues that innovation leadership is about knowing your customer base, their needs and wants and being prepared to engage them. Read more.
---
Market scenario planning
Our thorough understanding of market segments, consumer needs and functional tools enables us to measure consumer loyalty and here marketing investments would yield the most impact and ROI. Our expertise in brand building, market research, promotions, sales organization optimization and CRM helps us apply innovative ideas in our clients businesses, ideas that lead to better results.
We invite you to learn more about us by browsing this site, or by contacting Merril Mascarenhas at (416) 710-2727 or by email.