Business Productivity consulting services: A key driver of performance for both leaders and organizations in today's challenging business environment has been leveraging technology as an enabler. Yet, most businesses don't have the visibility and understanding to make informed decisions about their IT strategy. With so many technology options available, and features and benefits offered, it is no surprise that organizations are concerned about how to deploy resources cost effectively and efficiently.
Arcus approaches these challenges through the lens of  growth strategies – we strive to answer the key question: "What will it take to achieve a specific growth rate?". Most businesses focus on obvious opportunities but need to dig deeper to identify long term opportunities that others haven't uncovered as yet.
---
An example of leveraging technology for performance improvement:
Job Evaluation and Impact Measurement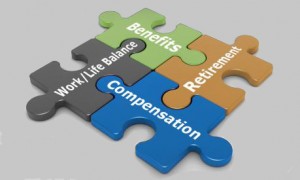 Job Evaluation and Impact Measurement  are critical to ensure private, public organizations and unions align their human capital resources with strategic proprieties.
Arcus has developed a set of over 2000 core job measurement processes, the Arcus Position Evaluation Tool (PET) is designed to meet specific organizational deliverables and goals. PET helps organizations:
Access job related information in one repository to enhance efficiency, consistency and manage the level of effort.
Deploy a structured governance process through out the organization.
Develop a symmetric process to align positions, scope  and size, capabilities, succession planning and talent management.
Develop pay equity embodied in a comprehensive and transparent compensation methodology for the entire organization
Engage and involve managers and staff in the job evaluation process.
Deploy the position evaluation process more efficiently with the support of Arcus, where required.
---
Arcus is a business-lead integration firm. Our technology teams works closely with our finance, change, HR, operations and supply chain consultants to deliver a holistic solution for their change, growth, strategy and operations management needs. Our services cover a broad range of areas:
Business Transformation Services to create a persuasive business case for an application strategy for technology as an enabler. We offer strategy frameworks and deployment expertise to help ensure clients develop their capacity for risk management, due diligence, and to validate scenarios using in-depth market data.
Enterprise Resource Planning can be a powerful tool to integrate diverse sources of data into a coherent dashboard to help with decisions.
Digital Workforce Strategies can enable teams to collaborate remotely across geographies cutting travel and communication costs. Tools such as Microsoft Yammer and others have made communication seamless and cost effective.
Business Intelligence to enable teams make good decisions by leveraging tools that help with forecasting and trending analyses.
IT Service Management to help business operations evolve to a better performance state by using a stage gate process of productivity improvements that reflects staff expectations with regard to the pace of change and needed adjustments in work place processes.
To learn more, please contact us.