What's changed at associations with Covid?
The definition of value for membership has changed significantly in the past six months since COVID. What has changed?
Remote work
Decline in revenue
Lack of social networking
Recalibrated business imperatives
Fluid regulatory environment
Compliance challenges due to evolving requirements
Why is redefining value for members important?
Members assess the value of their fees based on a range of criteria. Arcus research indicates that the top four considerations are regulatory support, continuing education, networking and business practice management. These criteria have shifted remarkably since Feb 2020.
Members today want to understand the following:
What is the new reality? How to evolve their business practices in the new reality
Scenario planning: What if this is a longer term shift with a repeat of social distancing, work from home and other changes experienced since Feb 2020?
How to adapt? What changes need to be made? What needs to start/stop/continue to be successful?
Providing leadership on a pathway forward is key.
Arcus research indicates that leadership needs to be visible, meaningful and frequent. Guidance to members needs to be practical with specific potential business outcomes in the form of a useful change management playbook.
Understanding membership Concerns
Relevant messaging and content is of significant importance right now. Members of a professional community are spending even more time online; as of March, time spent on social media has increased by 32% in Canada (37% in the US and by 21% in the UK). Globally, social media usage has increased by 44%.
Many businesses and organizations alike have gone the broad sweeping route for content during this time:
How to cope with working remotely
We're here to support you during these challenging times
How to manage your team during a crisis
When asked why they joined an association, members listed the following as their top 3 reasons: career development, content and resources and community engagement.
Leverage data democracy
Data can identify opportunities for change and improvements in membership services.
Democratization at Associations is key to aligning member service success, marketing, sales, and all of teams, to work towards the common goals set under a unified view and understanding of the member experience.
Making all of this work requires setting up processes for how data is shared, who owns, analyzes, and reports on it, etc. Getting the entire Association on board will take time but committing to it can help lead to significant growth.
Research, Analyze, and Share Results
Associations will need to take a three-pronged approach to create data democratization in their organizations. First, research needs to be done to identify internal friction:
Departments that need stronger alignment
Areas where there's a lack of process
Weak points that need investment
Audit the organization's tech stack
Secondly, research must also be done to identify friction for the member community when engaging with the association. Each team should approach this research with the end in mind. Define how a specific member experience can be improved, visualize what the ideal solution looks like, and lay out what's needed to accomplish that objective.
Some questions to ask are: 
What do your members want?
Why did they join?
How can you use member feedback to improve their experience?
How can we better understand the way members engage with the association via social media and content on the website?
What's needed to create solutions for members?
How can we better segment communication to our target audiences?
---
Consulting Services that Deliver Results.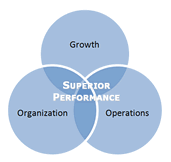 Arcus puts Clients first. We are a leading research and strategy consulting firm that helps businesses, governments, and non-profit organizations solve their most challenging problems related to growth, organization and operations.
Review a diverse range of client successes by industry. Let's work together to deliver better results for your organization. Contact us.
---
Consulting Services for Associations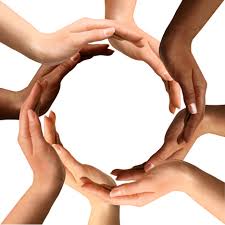 Arcus is a top consulting firm with a comprehensive service offering to meet the needs of member funded associations to help them deliver superior value to members and stakeholders. We understand the challenges with delivering value to members in today's financially constrained environment. We represent a broad spectrum of clients from diverse sectors. Read more-》