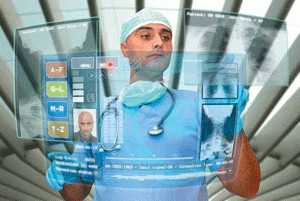 Canada Patient Monitoring Market Outlook this year: The new report issued this month provides key market data οn the Canada patient monitoring market. The report provides company and distribution shares, market size based on value and volume, average price data within seven market categories – Patient Monitoring Leads and Electrodes, Neonatal Monitors, Multiparameter Patient Monitoring, Micro-electromechanical Systems, Remote Patient Monitoring, Non-invasive Blood Pressure Monitors and Fetal Monitors.
Canada Pharmaceuticals and Healthcare Report
Arcus projects government consumption growth to be 2.3% and growth in private consumption in 2011 to be 2.6%,  representing about 1.6% to GDP. Accelerated cost-containment environment and the provincial steps to consolidate buying of prescription drugs, is likely to affect the market. Canada's healthcare system continues to face problems with regard to access and wait lists due to increasing immigration, aging populations and higher densities around health centres. The current Health Accord, which is set to expire on March 31 2014 is likely to change several areas within the healthcate system, including spending on prescription drugs in the National Pharmaceutical Strategy which is likely to result in policy change initiatives. The Canadian pharmaceutical market is likely to grow at over 2% to C$31B in value by 2015.
Drug Stores and Health and Beauty Stores (including Pharmacies) in Canada
Arcus's retail reports offer key market value data for 9 major product sectors and 18 core retail distribution channels in Canada. This market report provides indepth information on drug stores and health and beauty stores (including pharmacies) in the Canadian market with additional information on channel sizes and growth forecasts to 2016 with data on the total retail value in this country segmented by retail channel, segmented by the major markets sold through it, projected to 2016. The market of Drug Stores and Health and Beauty Stores (including Pharmacies) in Canada is expected to grow at 10.1% over the next 5 years, after a compounded annual growth rate (CAGR) of 6.3% between 2004 and 2009. Food and Grocery market sales contributed 13.6% share of the drug stores and health and beauty stores (including pharmacies) format in 2009. The report includes information on retail channel growth rates, value of markets sold through channels and future trends with comprehensive historical data and six year trend forecasting.
Contact Arcus to purchase these and over 500 other market reports.
---
A recent study found that high prescribing physicians receive three to five times as many calls from sales reps as they did 10 years ago. Today's pharmaceutical rep is vying with a massive army of competitors for diminishing physician time. Many sales reps even have to compete with others from their own company.
---
Click here for our service offering. Find out more about our customer satisfaction, strategy and market research services.