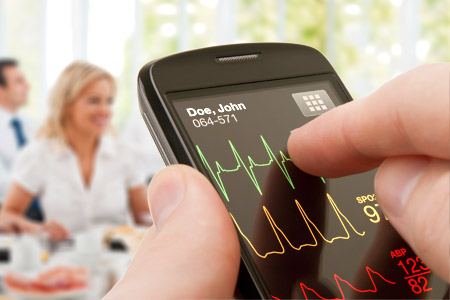 ---
A visit to a physician's office is rife with inconveniences. Patients need to take time away from work, travel, park and wait. Yes, the wait is consistently rated as the top inconvenience in the hierarchy of patient experience gaps. Waiting is aggravated by patient concerns about being surrounded by sick people who could spread their illnesses. Then there is the issue of prescriptions and waiting again for pick up and refills. Waiting is just part of the patient experience coupled with a whole set of other secondary concerns. The frustration at wasted time in doctors' offices while waiting for routine test results and prescription renewals for common health conditions will drive change in the patient care and communication model.
Convenience matters
As always convenience is a top need for patients who have little time to spare. A key question has been what is the premium a patient will pay to video chat with a physician on their phone at their desk? This question is driving a niche in the health technology sector where patients pay to connect with a licensed physician online. Skipping the trip to the physician's office is attractive enough to dramatically change the way patients interact with their physicians- essentially a doctor in your pocket.
A survey by Arcus of 500 Canadians shows that 49 per cent of respondents would be willing to pay for more convenient access to family doctors. There are 180 million visits to the doctor every year in Canada. If half of these visits migrate online, that would translate into a market of 90 million virtual doctor visits. Forty per cent of those is 36 million visits.
Service models are evolving
One service started with a Q&A service with certified doctors with a payment for quick responses. Some products like Akira have had over 15,000 virtual consults and 12,000 registered users. Another service called Maple caters to about 6000 patients. EQ Virtual is a third service that is expanding in BC and Quebec. Another called Askthedoctor is one of the longest existing services. The gap to be addressed is access to a clinician at a faster pace. The shortage of family physicians which has resulted in a large volume of patient traffic to emergency centres will also be addressed. waiting for several hours for common health problems such as a sore throat or a prescription renewal is a significant gap.
The service model is relatively simple. A user creates an account and adds their credit card information in addition to symptoms and medical history with photos and other medical records. The user is connected with a clinician which could be a family physician, specialist or triage nurse to treat their symptoms.
Fee for service or subscriptions offer flexibility
A key barrier may be the cost of the mobile medicine service. Most services charge users $49 plus tax for an online consultation, via video chat or text, with a doctor who can write prescriptions, sick notes or make referrals. Or an annual membership for unlimited individual consultations ($120 per year) or a family package ($240).
Fees may vary by time of day. For example, a weekday virtual "visit" may cost $49 and an overnight call may cost $99 or a weekend appointment may cost $79 while memberships may range from $359 to $579 depending on the service.
A differential vs. government-funded alternatives, such as Ontario's Tele-health may be that the service may go beyond limited acute care experience with Tele-health services, where for example, users are guaranteed a doctor whose experience corresponds to their needs instead of a generic clinician. Service providers say doctors have a 99-per-cent resolution rate.
Benefit to clinicians and employers
Virtual medicine has been in existence for over a decade in the United states. Kaiser Permanente, the country's largest health-care provider in the US has 100 million patient-physician interactions per year of which 52 percent are virtual. The biggest barrier is that virtual interactions in Canada are not reimbursed. Insurers and private employers seem to be taking a lead in driving change with growing interest in offering virtual clinician interactions as an employee benefit or for health spending accounts. The benefits are significant as it saves users time and allows employers to be promote a more productive workplace. Another benefit is that it adds flexibility for physicians allowing them to extend their hours and also see more patients per day when the clinic may otherwise be closed.
---
Learn more about our services
> Healthcare providers- Hospitals and medical research centers
> Health plans- Commercial and government plans and pharmacy benefit managers
> Life sciences- Pharmaceutical, biotechnology and research organizations
---
Healthcare Industry – Trends, Research, Analysis:
Our healthcare scan research includes interviews with over 220 C-level executives, 1500 CMO/CTO/CNO and 2130 frontline staff each year on challenges healthcare organizations face in delivery of superior patient care. We have also helped prescription, OTC, biotech organizations with their most challenging operations, people and growth strategies. Learn more about our services in the areas of data services, healthcare trends and more. Read more.
---
Consultants and expertise: 
Biologics: Our Biologics Consulting is a full-service regulatory and product development consulting firm for biologics, pharmaceuticals and medical devices and specialty groups. Our subject-matter expertise is consolidated to provide a comprehensive offering to meet the needs of clients. Read more.
Hospital and Healthcare systems: Our healthcare consultants have years of experience in senior positions at hospitals, government ministries and other healthcare organisations. Their first hand experience is invaluable to clients to help them navigate complex policy, regulatory,procurement and change management challenges. Read More.
---
Healthcare and Life Sciences Case studies:
---
Corporate Strategy
Organization
Marketing
Customer Engagement
Operations
Territory Alignment
Sales Force Deployment
---
Data and Analysis Products
Data and analysis products
Illness Activity Notification program
Flexible and low cost market reports
Procedure tracking
Market reports
Medical distribution
Market entry
---
Territory Alignment & Sales Force Deployment: Implementing a sales force strategy through optimized field alignment requires better resource utilization and target coverage. The territory field alignment and deployment process needs to be designed to facilitate better change management and field buy-in.
---
Medical distribution and market entry assessments: Arcus helps clients who are interested in market entry feasibility and in market assessments. These may include Canadian medical supply distribution consulting and identification of partners. Learn more about medical distribution and market entry services.
---
Prescription Pharmaceuticals:  We advise clients on opportunities in sales force optimization, marketing, patient-physician communication, and pharmaceutical marketing. Because substantial investments in the next blockbuster require strong predictable results, we help clients develop sound business and marketing strategies. We also address issues such as sales force optimization, product launches, DTC advertising, and market research of products.
---
Insight: A recent study found that high prescribing physicians receive three to five times as many calls from sales reps as they did 10 years ago. Today's pharmaceutical rep is vying with a massive army of competitors for diminishing physician time. Many sales reps even have to compete with others from their own company.
---
OTC Medicines:  We help clients assess growth opportunities in competitive categories, explore partnerships with consumer product companies, challenges of customer insight mining, and measure the impact on marketing campaigns on sales.
---
Biotechnology: We help pharmaceutical biotechnology companies identify promising business growth opportunities and assist clients in developing partnership and acquisition strategies.
---
Medical Products and Diagnostics: The large and diverse challenges in medical products and diagnostics require proven strategies with unique competitive positioning. We work with clients to identify new  marketing opportunities based on deep insights from physician, stakeholder and healthcare organization market research.
Click here for our Consulting service offering.
---