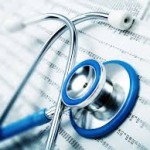 Healthcare Industry – Trends, Research, Analysis: A summary of the latest research from Arcus on healthcare systems change management and performance improvement.
---
Seniors Health Care Strategy and Projections for Canada
Excessive patient wait times is a top challenge within the Canadian health care system- among the longest in G20 countries. This is aggravated by other challenges related to patient information transfer mechanisms, medication errors and disconnected continuums of care. Senior care is particularly a concern as the aging population is likely to be a significant inflation in the cost of health care service delivery across provinces. A possible solution will be to ensure that the focus of health care s in three key performance drivers- better integration, greater clarity within the continuum of care and better benchmarks for chronic and complex care delivery…Read More.
---
Navigating the world of specialty biologic drugs
A top challenge for specialty drugs category has been the complexity of treatment plans for patients, especially in context of managing chronic health conditions with a specialty biologic drug. The problem emanates from opaque and complex care delivery mechanisms to administer the drug and manage frequent approvals and coverage considerations…Read More.
---
Change management and Health Human resources (HHR)
An interview with Dr. Douglas E. Henley, M.D., FAAFP, Executive VP and CEO of the American Academy of Family Physicians on what it takes for a new CEO to successfully take the helm of an advocacy organization. The American Academy of Family Physicians and its chapters represent more than 115,900 family physician, resident, and medical student members. Douglas […]
---
Remote healthcare monitoring systems market
Remote monitoring of patients with chronic problems, such as heart failure and diabetes, is growing. Remote monitoring of patients with chronic problems, such as heart failure and diabetes, is growing and it's set to become more relevant for the medical community. The key players in the patient-monitoring systems business are likely to focus on optimizing monitoring…Read More.
---
Healthcare Innovation
View from the Top: Arcus Innovation Leaders Series How business leaders use innovative approaches to shape their strategies. Healthcare Innovation An interview with Mr. Shaun Francis, Chairman and Chief Executive Officer, Medcan Health Management Inc. Mr. Francis argues that networks are required to connect the three key components that facilitate successful research and innovation: academic…Read More.
---
Healthcare Technology
Healthcare Technology: Why its important to document and demonstrate value. We can share insights on downtime impacts in areas such as: Patient Outcomes Delivery of Care Productivity Supply Costs Lost Charges Risk Management Support organizations serving the healthcare industry face a challenging renewal sales environment. Customers are increasingly sophisticated and demanding.At the same time they have…Read More.
---
Arcus Quick Insight Reports for healthcare
Arcus offers flexible market reports that are customized to meet each clients unique needs. Report details: 2-5 day turnaround market reports Report: Arcus accelerated market research reports Turn around: 2-5 days Pages: 2-10 pages or more Scope: Flexible, client can define data, research and information needs, can include qualitative research and interviews with specific target groups. Benefits Quick market insight…Read More.
---
Healthcare Data and analysis products
Healthcare Data and analysis products: Illness Activity Notification program The most comprehensive program of its kind, the Arcus Illness Activity Notification program (AIN) measures the total affected population with a specific illness at the national level down to 600 markets, regions and hospital catchment areas. AIN provides critical status levels for each regional market […]
---
Healthcare Procurement Trends- Canada
The Arcus Insight Online Physician Behaviour Tracking report is part of the quarterly national Arcus Healthcare trends report. How physicians search for information online– important insights to strengthen egnage healthcare professionals with corporate reputation management. According to an Arcus Healthcare Insight analysis, there is a clear link between actual physicians' online behaviour and their prescription-writing […]
---
Healthcare and Life Sciences- Market Reports
Canada Patient Monitoring Market Outlook this year: The new report issued this month provides key market data οn the Canada patient monitoring market. The report provides company and distribution shares, market size based on value and volume, average price data within seven market categories – Patient Monitoring Leads and Electrodes, Neonatal Monitors, Multiparameter Patient Monitoring, Micro-electromechanical Systems, Remote […]
---
Arcus Healthcare Data and Market Insight Services
Health information, Local Expertise, Market and data analytics. Arcus has a unique combination of health information, market and data analytics, and consulting services to meet the need of the healthcare marketplace. Arcus has extensive data sources, including ministries of health, hospitals, pharmaceutical manufacturers, retail pharmacies and long-term care facilities in North America. Arcus tracks over […]
---
Healthcare Trends and the Future of Healthcare
Forecasting the future of healthcare and health policy is an imperfect science. A lesson learned from the mortgage crisis- it is important to understand the events that are most unlikely to change the direction of healthcare, events with low probability and potentially high impact. Health care is a personal […]
---
Healthcare Marketing
Doctor Detailing and ROI: How effective are Healthcare Marketing sales reps in informing doctors about practice management and new drugs, who, after all, have gone through years of scientific training? After all, pharmaceutical sales reps tend not to have medical backgrounds. Our research reveals that marketing to physicians can be both informative and persuasive—and that it is […]
---
Innovation in Healthcare
Innovation in Healthcare – an interview with Mr. Neil Seeman, Director and Primary Investigator, Health Strategy Innovation Cell at Massey College, University of Toronto. The mission of the Health Strategy Innovation Cell is to make sense of online patient conversations around the world to better understand patients' real needs, wants, and preferences. The Cell works […]
---
Client Success: Healthcare Strategy Planning
Lead with healthcare strategy planning: One of Canada's leading organizations of Obstetricians and Gynaecologists needed help with healthcare strategy planning- to develop a comprehensive patient safety, quality improvement, and professional development program for caregivers and administrators in hospital obstetrical units. The mission of the Program is to create a model of care where patient […]
---
Client Success: Healthcare Business transformation
Business transformation for a healthcare liability insurance organization One of Canada's leading providers of healthcare liability insurance turned to Arcus to help them develop existing products and services for new vectors of growth. Read about a unique process to identify different internal and external perspectives on challenges that over 400 healthcare organizations face. Process Arcus interviewed over 90 […]
---
Client Success: Healthcare, Business Transformation and Strategy
One of Canada's leading organizations of Obstetricians and Gynaecologists needed help to create a strategic plan for a comprehensive patient safety, quality improvement, and professional development program for caregivers and administrators in hospital obstetrical units. The mission of the Program is to create a model of care where patient safety is the priority and everyone's […]
---
Healthcare transformation services
One of Canada's leading providers of healthcare liability insurance turned to Arcus to help them develop existing products and services for new vectors of growth. Read about a unique process to identify different internal and external perspectives on challenges that over 400 healthcare organizations face. Learn more about our services Healthcare providers- Hospitals and medical […]
---
Healthcare and Life Sciences
Value through better ideas with fact based Healthcare and Life Sciences consulting services. Our commitment is to help our clients solve culture, operations and growth challenges. We advise life sciences and healthcare organizations on growth, operations and change management. Learn more about our services Healthcare providers- Hospitals and medical research centers Health plans- Commercial and […]
---
Hospitals / Healthcare Consulting Services
Hospitals / Healthcare Consulting Services related to Change Management, Organization, Governance and Strategy. We help hospitals deploy strategies and improve organizational practices that deliver improvements in patient care and lower operating costs. Hospital executives say their primary challenge is to manage the quality of patient care in an environment of escalating funding constraints. To add […]
---
Beyond KPIs. The Importance of Building Trust.
Building Trust: "We need people in our lives with whom we can be as open as possible. To have real conversations with people may seem like such a simple, obvious suggestion, but it involves courage and risk." –Thomas Moore Many leaders can attest to this experience: You ask your team to carry out a task […]
---
Leadership: The Seven Biggest Mistakes a Leader Can Make – Insights from the C-suite Putting self-interest ahead of the best interest of the institutions. Being certain. Overly enamored by their vision: Personal arrogance and hubris. Acting too fast: Obsessing with leadership style: Not being self-reflective. Putting self-interest ahead of […]
---
Digital Women: An untapped Marketing Opportunity
Digital Women are one of the largest connected demographics. This is especially true for Millennial Moms. And yet most marketers haven't figured out how to engage them or target this consumer segment. Marketers think of Millennials as those in university or just entering the workforce. However, this demographic is much wider – 18-34 olds- born between […]
---
5 challenges facing leaders of Associations today
Arcus surveyed 45 Executive Directors and CEOs of professional and trade associations earlier this month to learn about their top challenges this year. Like most private and public sector organizations, they face common internal and external challenges- employee retention, culture change, growth strategies and stakeholder satisfaction. There appear […]
---
Canada's family doctor shortage
Who will write the prescription to treat Canada's family doctor shortage? Statistics Canada reports that about 4.4 million (15.2%) of Canadians do not have a regular medical doctor. Even Canadians with a place on a doctor or family health team roster are aware that too many of their fellow citizens are forced to resort to emergency […]
---
The Board's Roles in Oversight of Growth & Strategy
The board's involvement seems to be reactive and greater in assessing the downside risk of strategy plans for the organization. The level of involvement of boards in discussions about growth and strategy planning is inadequate. The focus seems to be on shorter term oversight and less on long term and more substantive issues […]
---
Trends in fundraising and non-profit management
More restricted funding, consolidation of giving and rapid growth in employee-matching programs. Arcus interviewed 85 Chairs of non-profit boards and CEOs to identify the top trends in fundraising and management of non-profit organizations. Below are six trends identified by respondents. these trends are expected to accelerate over the next five years. […]
---
Smart Mobility
Smart Mobility will change the way individuals and businesses relate to one another. Moore's Law, written in 1965, stated that the number of transistors in a dense integrated circuit could be doubled approximately every two years. Intel's David House used eighteen months as the rule for chip performance. Consider the wider technology world. Where were […]
---
Patient and Staff Satisfaction at Health Care Organizations and Hospitals
Health care organizations are increasingly interested in retaining existing staff while engaging patients; ensuring patient and staff satisfaction provides an indication of how successful the health care organization is at providing products and/or services. Below are the Patient and Staff satisfaction programs offered to healthcare organizations: Self Assessment Concept Customer Service Benchmarking Satisfaction Benchmark Program […]
---
Patient Safety Indicators
Arcus Patient Safety Report: Patient safety practices and management challenges within healthcare organizations. The healthcare industry's emphasis on improving patient safety has increased in recent years. From the steady rise of hospital-acquired infections to infants receiving blood thinner, a variety of trends and events have thrust the issue into the public spotlight. Disconnect between how patient […]
---
Governance- Strategies to improve Board Performance
The State of Governance in the non-profit sector: Governance- Strategies to improve Board Performance. Arcus interviewed 65 board directors of non-profit organizations to identify the key barriers to strengthening board performance. Most directors are interested in spending more time on strategic planning and in steering the direction of the organization. These areas will require a greater level […]
---
Medical Devices-Surgical Supply Spending Trends
Healthcare and Life Sciences- Medical Devices-Surgical Supply Spending Trends. Arcus surveyed 55 senior executives in the healthcare sector in May, 2014 to identify best practices in containing spending. Healthcare providers are focused on reducing their medical device and surgical supply costs as they face diminishing budgets and cost constraints. A key focus for cost optimization is […]
---
Canadian Medical Distribution Strategy Consulting Services
Arcus helps clients who are interested in market entry feasibility and in market assessments. These may include Canadian medical supply distribution industry consulting services and identification of partners. Canada Market Entry Analysis, Distribution Strategy, Research and Assessments: Arcus can research Medical Distribution, market potential, identify regions and potential pricing strategies and market entry options that would deliver […]
---
Culture Change and Physician behaviour
Healthcare Insights on Culture Change and Physician behaviour: The erosion of empathy for patients. An Arcus study analysed the key drivers of empathy for patients among physicians. The drivers include year of training, work load, and gender, with physicians with more experience emphasizing factors affecting interpersonal functioning. A key driver of decreased empathy is linked to a decrease […]
---
Employee Performance Management programs
An Arcus survey of 245 HR executives indicates that higher salaries do not automatically lead to higher performance levels. There are many other influencers of performance that are not based on pay, such as commitment, work ethic, and motivation. Arcus Innovation Leaders Report Arcus Change Management Model Our research identified five attributes that are highly valued […]
---
Key dimensions of change management
Featured Client Success: A comprehensive approach integrates processes and key human dimensions of change management. It is most effective when organizations understand their current and desired culture states. Our change model is based on practices of HROs (highly reliable organizations) in sectors with complex operations such as healthcare and nuclear energy. These organizations follow proven methodologies […]
---
Change management process for hospitals
Patient Safety, Culture Change and Risk Management Topic: Hand Hygiene – Deployment Challenges and Strategies Contact Arcus for: A presentation of findings from the study to your organization. A workshop on culture change and patient safety A change management consulting engagement Change management process for hospitals The healthcare industry's emphasis on improving patient safety […]
---
Managing change in the workplace
Three lessons that successful CEOs have adopted into their management styles to manage change Leaders say values are at the core of a change management plan. Employees look for leadership and executive sponsorship in their beliefs and practices. Developing some simple rules can help teams work cohesively and communicate seamlessly. For example, there is enormous value in […]
---
Arcus Innovation Institute- Consulting and Facilitation
Arcus Innovation Institute- Consulting and Facilitation. For ideas that matter – In Pursuit of the Perfect Brainstorm. What's clear is that in recent years, most corporations have gone meta — they have started thinking about thinking. And all that thinking has led many executives to the same conclusion: We need help thinking. They have realized […]
---
Strengthen your Human Resources Management – HRM strategies
HRM strategies- to Strengthen your Human Resources Management, look at the "three C's" – capabilities, capacity and cultural fit. An Arcus survey of 245 CEOs indicates that the top priority in hiring strategies is to assess the capabilities of new recruits. This includes their education, work experience and performance in past positions. Key considerations are the kinds […]