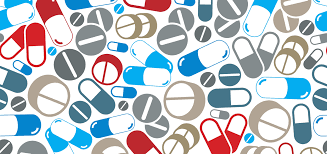 It is alarming that two to three million Canadians say that they did not fill one or more prescriptions in the last year because of affordability issues. More than one million Canadians forgo necessities like food or heat so that they can afford their prescription drugs. To put this into perspective, one million Canadians populate a city the size of Winnipeg. Imagine for a moment, if all the people in Winnipeg could not afford their medication.
The current patchwork of drug coverage has left Canadians at a significant disadvantage as they are  unable to afford the medicines prescribed to them. This is not surprising as Canadians are paying among the highest prices for prescription drugs in the world. This is surprising considering the opportunity to consolidate buying of drugs across provinces in a national buying strategy. The problem is one of inertia and lack of interest in solving the problem. As a result, Canadians pay billions more than they need to for drugs, not counting those who have adverse health events because they lack drug coverage. The questions have to do with government: who will be covered under what circumstances; drugs to be covered; and who will pay for a national program.
Role of a national pharmacare program in widening access for Canadians
A national pharmacare needs to ensure over half the Canadian population has access to the medicines they need. The National Pharmacare strategy needs to give the Government a blueprint on how to implement National Pharmacare within a framework of provincial and territorial jurisdiction in health care. The strategy needs to ensure comparable access to prescription drugs at an affordable cost.
Main barriers to implementation
There are numerous challenges with the design and implementation and how health care is currently delivered in Canada. These challenges are the key questions that the federal government needs to address, especially the cost of drugs. It is important for the model is affordable for Canadians and reduces the barriers that prevent people from accessing prescription medicines.
Role of private payers play in the National Pharmacare strategy
The role of private insurance is one of the factors that the government needs to explore. Private insurers deliver benefits to millions of Canadian workers and their families, however, all Canadians with private insurance do not have the same coverage. Many Canadians struggle to afford their medicines even with private insurance. Some programs have extensive coverage with almost all drugs and no co-pays, while others are restrictive with significant deductibles, co-pays, spending caps and a limited number of insured medications.
Another challenge is offering the widest possible access for those with rare diseases to the medication they need. The lack of coverage for Canadians with rare diseases has resulted in diminished health outcomes.  There needs to be a concerted national strategy to addresses these challenges.
---
Learn more about our services
> Healthcare providers- Hospitals and medical research centers
> Health plans- Commercial and government plans and pharmacy benefit managers
> Life sciences- Pharmaceutical, biotechnology and research organizations
---
Healthcare Industry – Trends, Research, Analysis:
Our healthcare scan research includes interviews with over 220 C-level executives, 1500 CMO/CTO/CNO and 2130 frontline staff each year on challenges healthcare organizations face in delivery of superior patient care. We have also helped prescription, OTC, biotech organizations with their most challenging operations, people and growth strategies. Learn more about our services in the areas of data services, healthcare trends and more. Read more.
---
Consultants and expertise: 
Biologics: Our Biologics Consulting is a full-service regulatory and product development consulting firm for biologics, pharmaceuticals and medical devices and specialty groups. Our subject-matter expertise is consolidated to provide a comprehensive offering to meet the needs of clients. Read more.
Hospital and Healthcare systems: Our healthcare consultants have years of experience in senior positions at hospitals, government ministries and other healthcare organisations. Their first hand experience is invaluable to clients to help them navigate complex policy, regulatory,procurement and change management challenges. Read More.
---
Healthcare and Life Sciences Case studies:
---
Corporate Strategy
Organization
Marketing
Customer Engagement
Operations
Territory Alignment
Sales Force Deployment
---
Data and Analysis Products
Data and analysis products
Illness Activity Notification program
Flexible and low cost market reports
Procedure tracking
Market reports
Medical distribution
Market entry
---
Territory Alignment & Sales Force Deployment: Implementing a sales force strategy through optimized field alignment requires better resource utilization and target coverage. The territory field alignment and deployment process needs to be designed to facilitate better change management and field buy-in.
---
Medical distribution and market entry assessments: Arcus helps clients who are interested in market entry feasibility and in market assessments. These may include Canadian medical supply distribution consulting and identification of partners. Learn more about medical distribution and market entry services.
---
Prescription Pharmaceuticals:  We advise clients on opportunities in sales force optimization, marketing, patient-physician communication, and pharmaceutical marketing. Because substantial investments in the next blockbuster require strong predictable results, we help clients develop sound business and marketing strategies. We also address issues such as sales force optimization, product launches, DTC advertising, and market research of products.
---
Insight: A recent study found that high prescribing physicians receive three to five times as many calls from sales reps as they did 10 years ago. Today's pharmaceutical rep is vying with a massive army of competitors for diminishing physician time. Many sales reps even have to compete with others from their own company.
---
OTC Medicines:  We help clients assess growth opportunities in competitive categories, explore partnerships with consumer product companies, challenges of customer insight mining, and measure the impact on marketing campaigns on sales.
---
Biotechnology: We help pharmaceutical biotechnology companies identify promising business growth opportunities and assist clients in developing partnership and acquisition strategies.
---
Medical Products and Diagnostics: The large and diverse challenges in medical products and diagnostics require proven strategies with unique competitive positioning. We work with clients to identify new  marketing opportunities based on deep insights from physician, stakeholder and healthcare organization market research.
Click here for our Consulting service offering.